From the archive: meeting on St Valentine's Day in 1895
At 5pm on February 14th 1895 - while Oscar Wilde was busy preparing for the premiere of 'The Importance of Being Earnest' at the St James's Theatre - Philip Webb, William Morris, Emery Walker and G. Rutter Fletcher met at no. 9 Buckingham Street, Adelphi for a regular SPAB committee meeting. The SPAB archive has series of agenda books which give details of the items discussed at each meeting.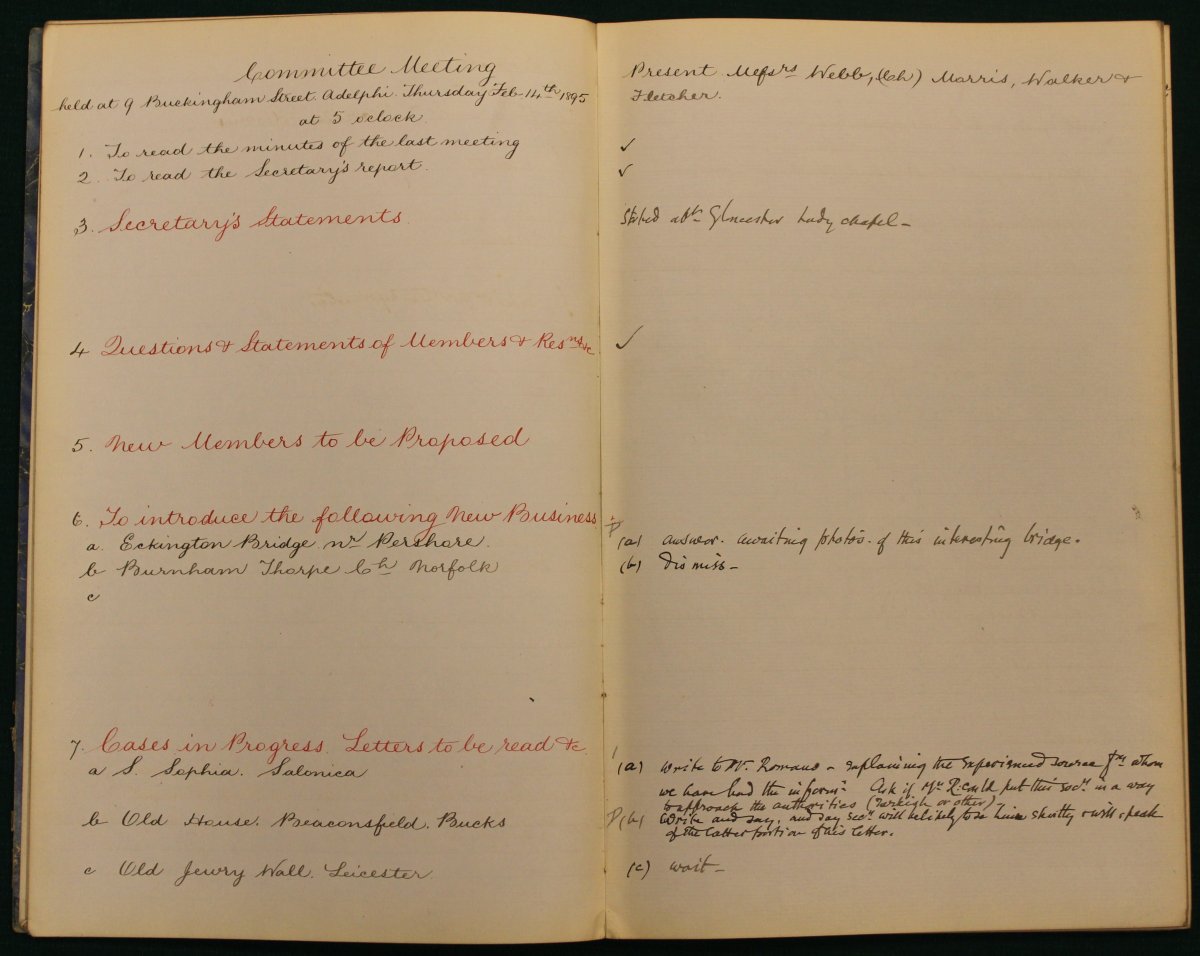 This meeting included updates on St Sophia in Salonica (now Thessaloniki in Greece), the Old House in Beaconsfield, Buckinghamshire, and the Old Jewry Wall in Leicester, and introduced a couple of new structures to the Society's radar - namely Burnham Thorpe Church in Norfolk and Eckington Bridge near Pershore in Worcestershire, where it is noted that they are awaiting photographs of "this interesting bridge".
Eckington Bridge crosses the River Avon and has six arched stone bays with cut waters and triangular recesses and a stepped coped parapet. It is now Grade II* listed, but it came to the attention of the Society in 1895 when it was due to be repaired by the County Council. A local interested party, via Oliver Barker, was concerned that the works planned would not be sympathetic to the structure. The Society corresponded with the Council and advised against the use of blue bricks. The Council took this advice onboard as they considered the bridge one of the important historical features of the county. A Society member later visited the site once the work had been completed and was "glad to say that it has been admirably repaired, and that knowing the serious condition it was in… there was less new work than I expected". A few blue bricks had been used below the waterline, but it was thought that these would eventually tone in with the rest of the structure.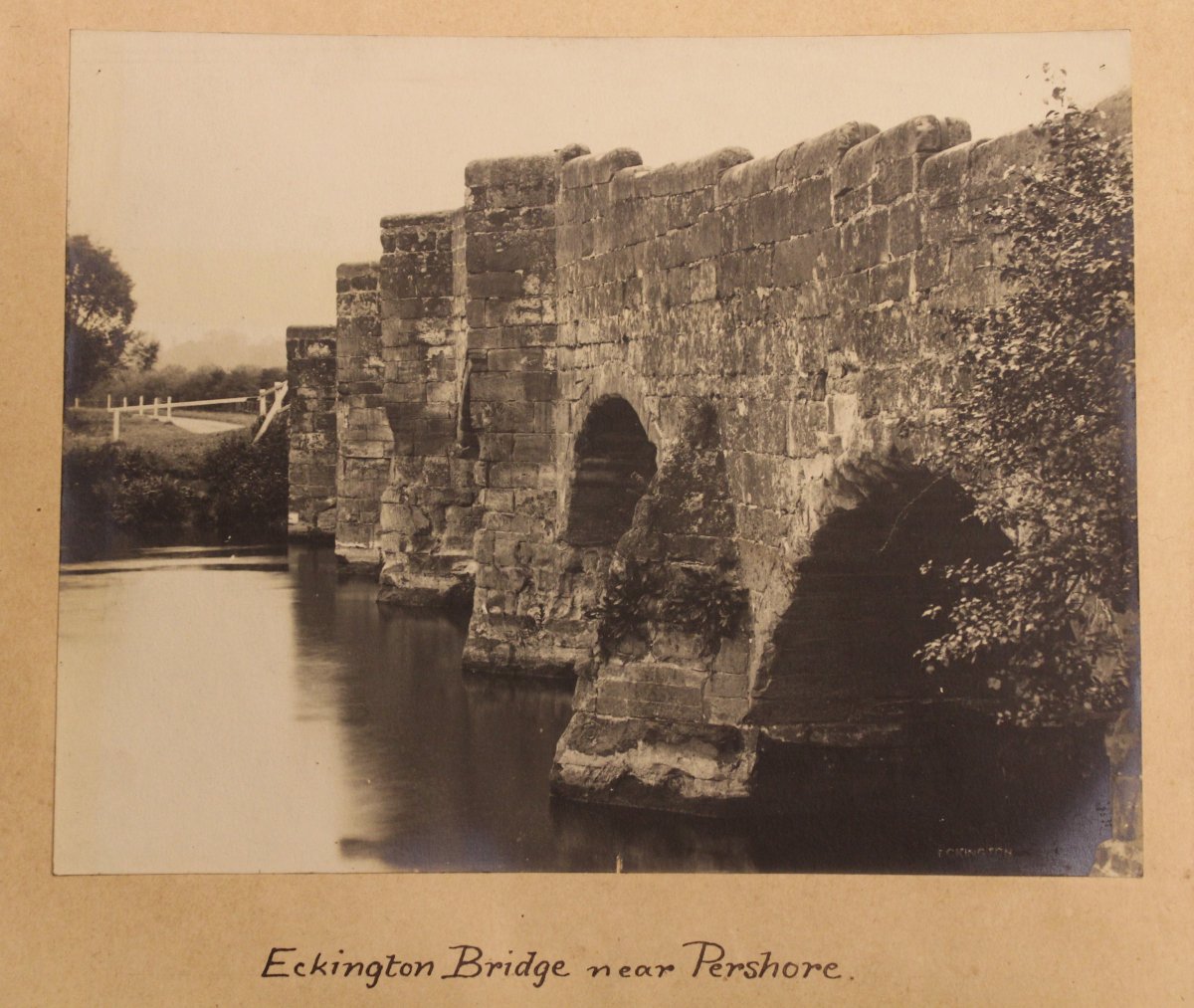 The bridge went on to be the subject of a poem by Arthur Quiller-Couch (1863-1944), and a picture by Walter J. Phillips (1884-1963).
Today, local communities and campaigners are still protecting ancient buildings and structures in their neighbourhoods and the SPAB Campaign Toolkit is designed to give all the information interested groups need to work confidently within the planning system. It contains guidance on how to be an advocate for the historic environment, how to get your voice heard and how to run a successful media campaign. It also gives guidance on how the planning system works and strategies for engaging with your local authority, MP and Councillors with regards to proposals affecting the historic environment in your local area. 
Sign up for our email newsletter