Past SPAB Scholars: pioneers of 1950
Every year, the SPAB Scholarship gives young architects, surveyors and engineers an opportunity to specialise in conservation work. Over nine months the Scholars travel the country together, gaining invaluable practical experience of how best to repair old buildings.
The scheme was founded in the 1930s, with pioneers David Nye, Alan Reed and David Martin among its first recruits. After a hiatus during WWII and its aftermath, the Scholarship programme resumed in 1950. The successful applicants that year were Donald Insall, Peter Locke, Pamela Cunnington and Janet Locke, though she was then Janet Furney, as pictured from left to right in the photo above. The war and its demands had left many old buildings desperately under-maintained and the continued shortage of building materials was a great national handicap. With only a meagre stipend of £60 each, the Scholars undertook their nationwide tour of conservation projects, though sometimes had to break their programme and earn additional money. 
In 1950, women were a distinct minority as building professionals. Janet was one of only five or six women only in her academic year at university. Her relationship with fellow Scholar Peter, ruffled the feathers of some SPAB committee members. Janet heard that the then SPAB Secretary Monica Dance "was told never to accept a woman again [on the Scholarship]… they were all terribly cross". Fortunately Janet and Peter were allowed to complete their Scholarship and they were married in 1952.
The later careers of the Scholars of 1950 were strongly inspired by their nine months of SPAB training. Pamela practised as a conservation architect, published popular books on old buildings and then went on to become one of the first conservation officers, working in Dorset. Janet continued in architectural practice until her children were born. In 1958 Donald established his own practice, initially from his bedsit near Sloane Square. Peter soon joined him and the practice has grown into one of the country's leading firms for building conservation. Sadly Pamela died in 1993 and Peter died in 2012 - donations were made in his memory to help fund bursary places on our popular Repair of Old Buildings Course. Both Janet and Donald still enjoy clear recollections of the busy months in 1950 that shaped their future careers and lives. Donald was knighted for services to conservation architecture in 2010.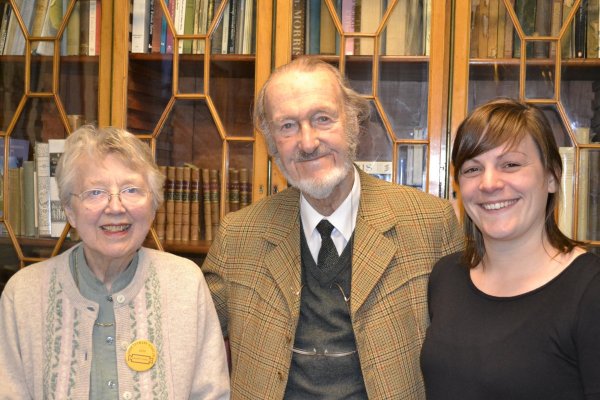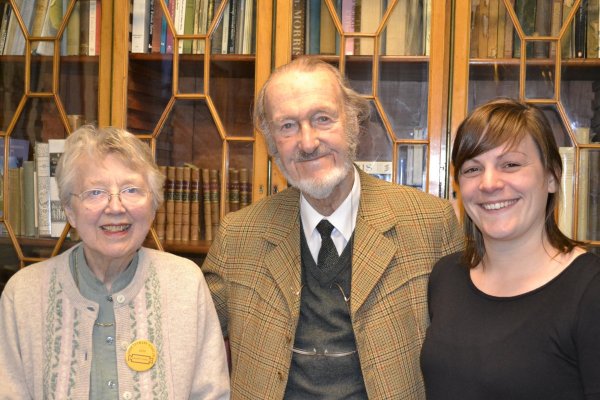 SPAB Scholars Janet Locke (1950) , Donald Insall (1950) and Hannah Reynolds (2013) at the SPAB offices. 
Sign up for our email newsletter