In the footsteps of Betjeman: St Enodoc's Church, Trebetherick
SPAB archive volunteer, Gillian Goodridge remembers a summertime visit to St Enodoc's Church, Trebetherick in Cornwall, a Grade I listed building beloved of John Betjeman.
Crossing the St Enodoc golf course, which had helpful signs warning us of the perils of golf balls, we climbed a track to St Enodoc Church, which is surrounded by sand dunes. It is open from 7am until dusk but on the day we visited, it was deserted – a very peaceful place after the crowds in Daymer Bay. John Betjeman was very fond of the church as his family spent summer holidays in Trebetherick. He is buried by the lychgate in the graveyard.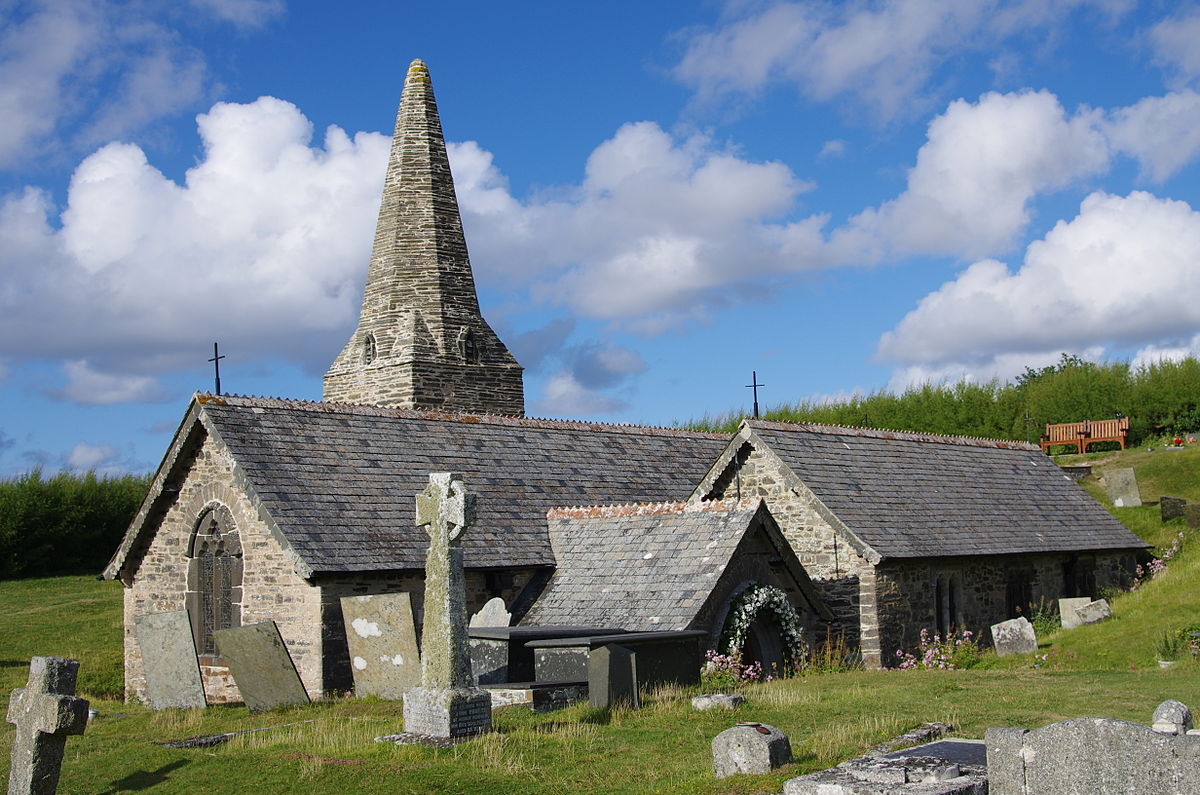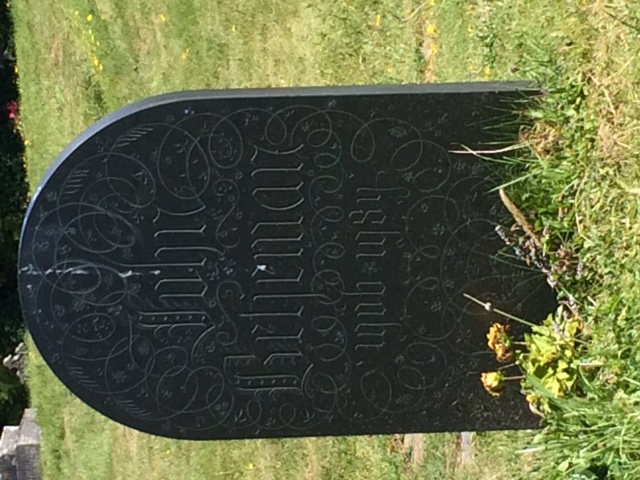 From the 16th-19th century St Enodoc's church was partly buried under the sand. In the 1850s a clergyman was annually admitted through a skylight to perform a service in order to secure tithes! The granite font dates from the 12th century, but the church was unearthed and 'architectural restoration' was carried out in 1863-4 by J P St Aubyn. In his poem 'Sunday Afternoon Service in St Enodoc Church, Cornwall', John Betjeman praised the "smooth, slate floor, the rounded wooden roof" but also commented on the "drastic restoration", "absurd, truncated screen" and "sticky pews".
"Blessed be St Enodoc, blessed be the wave,
Blessed be the springy turf, we pray, we pray to thee,
Ask for our children all the happy days you gave,
To Ralph, Vasey, Alistair, Biddy, John and me"     from 'Trebetherick'
Betjeman became a life-member of the SPAB aged just 25 and served on the Society's main committee for over two decades from 1952 to 1977. His committee papers survive in our archive - some of which are adorned with doodles – and his correspondence is recorded on dozens of historic casefiles including those for Emery Walker House in Hammersmith, London, Tubs House on Newbury Street in Wantage and Worthyvale Manor in Camelford, Cornwall.
By Gillian Goodridge.
Read about our John Betjeman Award for conservation of places of worship and join us for a talk on Betjeman's collaboration with artist John Piper on 25 March.
Images:
Tile image of St Enodoc, credit Malcolm Etherington/geograph, CC BY-SA 2.0
View of St Enodoc Churchfrom the South-West, credit Matthew Lemin/wikicommons
Sir John Betjeman's grave, credit Gillian Goodridge
Sign up for our email newsletter