From the archive: May Day
May is a month full of celebrations, traditions and superstitions.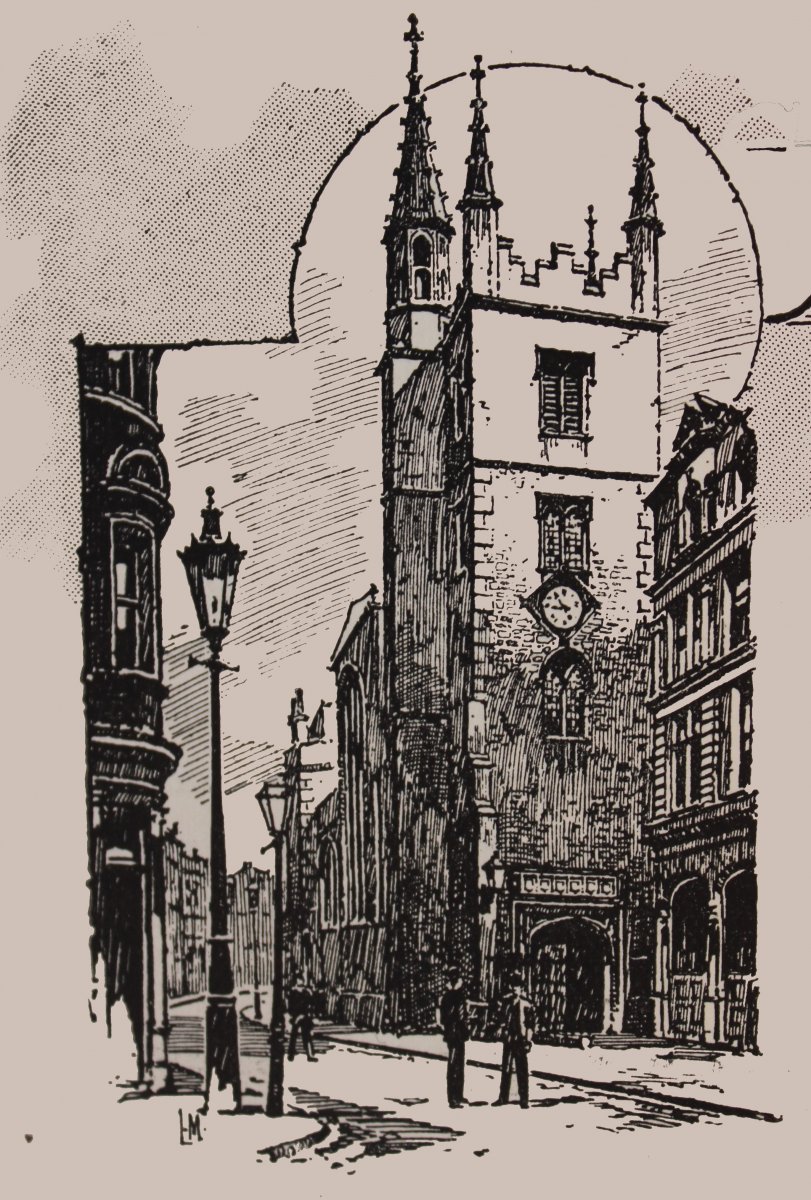 May Day is associated with fun and fertility, and the maypole is a symbol of both. St Andrew's Undershaft - on the corner of Leadenhall (formerly Cornhill) and St Marys Axe in the City of London - is named for the extremely tall maypole which was set up by its south door each year. It is reputedly the maypole that Chaucer referred to when describing a vain boaster: 
"Right well aloft, and high ye bear your head,
As ye would bear the great shaft of Cornhill"
The "Evil May Day" riot of 1517 stopped this practice and the maypole remained hanging under the eaves of dwellings in Shaft Alley until it was finally destroyed in 1549 after the curate of St Katharine Cree declared it an idol. In 1901, the churchwarden of St Andrew's asked the SPAB for advice about cleaning the Italian marble monument to Sir Hugh Hamersley (1565-1636), a merchant who was Lord Mayor of London in 1627. In the 1920s the SPAB was asked to recommend a company to clean and repair its stained-glass windows. These same windows were badly damaged in 1992 by an IRA bomb explosion. 
In Oxford, the morning of May Day is heralded by the choir from Magdalen College singing "Hymnus Eucharisticus". The choir gather from the top of Magdalen Tower at 6am to welcome in the May, a tradition which the College says dates back 500 years. This is followed by 20 minutes of bell ringing before celebrations, including Morris dancing, begin. In 1912, William Weir, the pioneering architect and SPAB caseworker, visited the Tower to inspect some repairs. In a letter he describes how he asked the builder on site why the new stones being used were being treated with a mixture of urine and soot – not an appealing concoction and not recommended nowadays!
There are quite a few superstitions relating to the home during the month of May with many involving brooms, for example, "Buy a broom in May, sweep your family away" and some adages go as far as to advise no sweeping in May altogether. However there are some jobs you should consider carrying out around your home in May, which include clearing drains to remove silt and debris and removing plant growth from drains and drainage channels around gulleys and the base of the walls generally. We offer a wide range of resources on maintenance, including a calendar which provides is a month by month guide to maintaining your home, regardless of its age, that will save you time and money in the long run which has got to bring good fortune.
Banner image: Magdalen College, Oxford c1890 from the SPAB archive.
Image above, right: a drawing of St Andrews, Cornhill from London City Churches, A.E. Daniell, (London: Constable, 1895).  
Sign up for our email newsletter