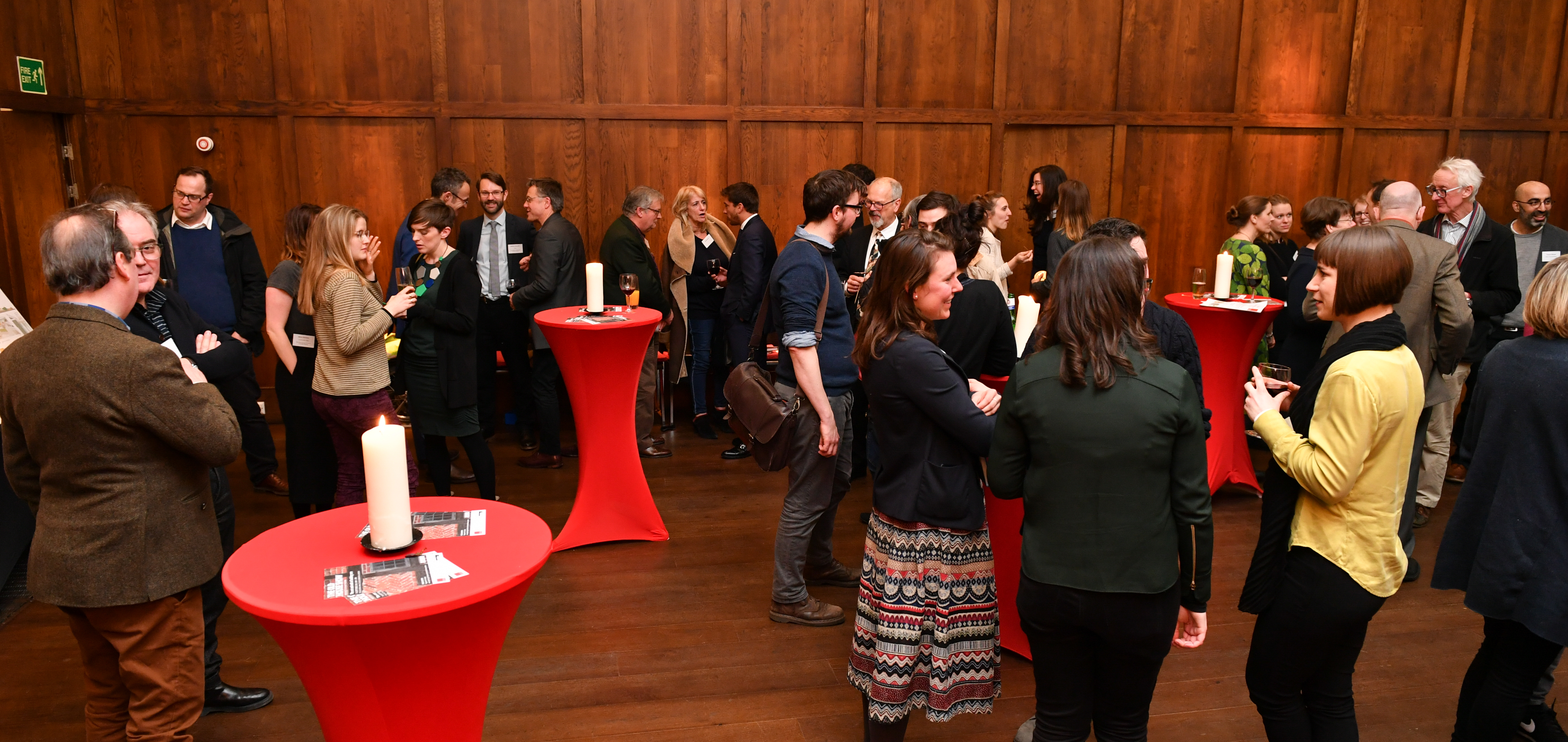 Corporate partners
We are working to develop lasting relationships with companies who are excited about the work that we do and where we feel that a positive contribution to both brands can be made.
By associating with the SPAB we can offer your firm a number of exciting sponsorship opportunities, including major events and publications; a platform to speak to our audiences; and benefits for your staff and clients. As a SPAB Corporate Partner we can also help you to meet your companies CSR aspirations.
We will work with you to create a unique partnership package that meets the needs of your firm. To find out more please contact Kate Streeter, development and marketing manager.
Corporate supporters
From just £153 per year
Bring all the benefits of SPAB membership to your employees, in the knowledge that you are enhancing your employment offer, providing them with valuable access to professional development and publicly lending your organisation's support to the work of the SPAB.
Our Corporate Supporters are like minded charities, small companies and large firms who are an active part of the building conservation sector. We can help you to offer SPAB membership as a benefit to you and your employees. You don't have to be a big firm to take part, we recognise that many providers of building conservation skills are small organisations. Just three memberships is all you need to get started. As a thank you we will list your organisation's name on our website and those offering more than three memberships to their staff will qualify for a discount.  
If you would like more information, or to offer more than three staff memberships, please complete the enquiry form and a member of our development team will be in touch to discuss further.
To register as a corporate supporter with three associated staff memberships    
Our Corporate supporters
Artisan Plaster Craft
Atkins Walters & Webster Ltd
Damp Surveys Ltd
Earl Kendrick Associates
The Edward James Foundation Ltd
EFL Specialist Roofing Contractors
Emmerson Critchley Ltd
Huntsmore
Kierson
London Building Renovation
Longleat Estate 
Meadow & Mayfair Ltd
Ramsec Ltd
Stone Edge Ltd
Sykes & Son Ltd
We would like to thank all our Corporate Supporters for their contribution to the SPAB. Working with professionals is central to our ability to ensure a positive future for our built heritage. Their support helps us to spread the SPAB message and provides vital funding for our work. Please be aware that membership of the Corporate Supporters group does not constitute endorsement by the SPAB of products or services.  If you would like assistance with sourcing contractors please call our free Technical Helpline for advice. 
Sign up for our email newsletter