Milling Matters - Dusty Mill: Dusty Miller

Milling Matters - Dusty Mill: Dusty Miller
Life in a Working Flour Mill
Date:
05/04/2022 - 05/04/2022
Audience:
Introductory, General Interest
Price:
£5 Members
£6 Non-members
Start time: 12 noon
Finish time: 13.30pm
Event details
Our mills should not be old relics, gathering dust in private, they should be alive and gathering flour dust from daily milling activity.  Karl talks about how he came to milling and how he proudly maintains and keeps Charlecote Mill running for his customers, the public and for the preservation of these centuries old buildings that for so long have been at the heart of their communities.
Charlecote Mill is a traditional flour mill in Warwickshire.  The present mill building and mill house were evidently built by the Lucy estate, and are still owned by Sir Edmund Fairfax Lucy.The present mill, apparently built in 1752, is a particularly fine building, with walls eighteen inches thick.  Karl Grevatt, a joiner and SPAB Fellow, joins a long line of millers at Charlecote, taking over the mill in 2012 when the previous miller retired. 
______________________________________________________________________
This event is part of Milling Matters - Four Fabulous Lectures, which are being held in the run-up to National Mills Weekend.  These events are being hosted jointly by SPAB Scotland and Perth and Kinross Heritage Trust as a preamble to our flagship event to be held in Perth Lower City Mills on 7/8 May 2022 - Scottish Mills Weekend.
Tickets for the lectures can be bought individually, or as a joint ticket for all four.
Lecture #1
1st February 12-13.30
Milling Matters - John o'Groats Mill Trust - Join Rognvald Brown, chair of the Trust to hear about their journey to bring new life into the mill so far.
Lecture #2
8th March 12-13.30
Milling Matters - Lifecycles of Textile Mills - Industrial Heritage expert Mark Watson will give his overview of how textile mills can be rejuvenated and put to new purposes.
Lecture #3
5th April 12-13.30
Milling Matters - Dusty Mill: Dusty Miller - A virtual tour and talk of Charlcote Mill in Warwickshire with SPAB Fellow and Miller Karl Grevatt.
Lecture #4
3rd May 12-13.30Milling Matters - The Challenge of Saving Rosefield Mills - Join Luke Moloney to find out how Dumfries Historic Buildings Trust plan to bring new life into part of the huge textile complex on the edge of the river in the town. 
____________________________________________________________________
Multiple bookings
As long as there is space on the event, we usually allow you to book for both yourself and a guest. When completing the booking form, you will be asked to select the number of people and put in your own details on the first page, then to put in your second person's details on the next page. The event fee shown on each of these pages is for the individual person - you will be shown the total amount due once you get to the summary page.
About SPAB Scotland
Members of the SPAB living and working in Scotland decided to form their own semi-autonomous group in 1995. Scotland has its own building traditions, architectural language and property laws, all of which are best dealt with locally. All members of the SPAB residing in Scotland are automatically members of SPAB Scotland.
About Perth and Kinross Heritage Trust
Working independently and collaboratively to preserve, enhance and increase understanding of Perth and Kinross's historic environment. Since 1988 the Trust has been achieving a wide remit encompassing historic building conservation, archaeology, access to the historic environment and interpretation. Our emphasis has always been, and continues to be, on a high quality approach, bringing economic, social and educational benefit while securing a future for Perth and Kinross's historic environment.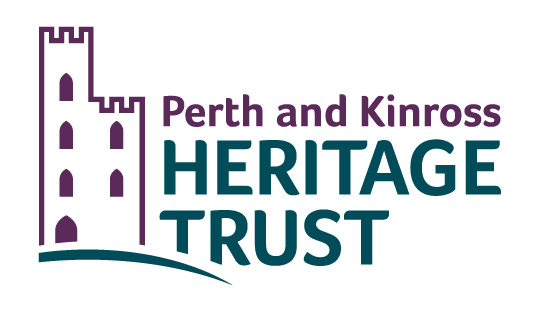 Accessibility: please contact the Group Organiser before booking to discuss any special access requirements.