Milling Matters - Scottish Mills Weekend

Milling Matters - Scottish Mills Weekend
A celebration of all things Milling in Scotland with Perth and Kinross Heritage Trust
Date:
07/05/2022 - 08/05/2022
Audience:
Introductory, General Interest, CPD
Location:
Mercure Hotel
West Mill Street,
United Kingdom
Price:
Full ticket - £110 (Saturday & Sunday)
Saturday only - £75
Sales end 1pm on Friday 6th May.
Event details
SPAB Scotland and Perth and Kinross Heritage Trust are thrilled to invite you to the first ever celebration of mills and milling in Scotland, to be held in Lower City Mills, Perth and with visits to mills in Perthshire.
The event will be held on National Mills Weekend and will be packed with interest, covering many aspects of mills from industrial heritage to bread making and hydro-power.  Please refer to the full programme below for more details. 
Saturday starts with a selection of short talks in the Mercure Hotel Perth, formerly Upper City Mill, and which has some remaining elements rare to molinologists..  Topics covered will include looking after mills as a community trust, heritage grains & breadmaking, micro hydro-power, the Scottish textile industry, looking after mill machinery, and a short history of Perth Lower City Mills given by PKHT director David Strachan.  We will visit Lower City Mills in the afternoon, and hope to engage delegates in a lively discussion about the future of mill conservation and heritage milling and it's associated skills in Scotland.
Sunday continues with a coach trip in the scenic Stanley, Blairgowrie and Rattray area to watermill sites not normally open to the public, and where we will take a scenic walk along the River Ericht. Further details will be advertised when confirmed. 
Programme:
SATURDAY 7th MAY
9am - Welcome at Mercure Hotel for tea & coffee. 
9.30am - 1pm - Lectures. Speakers will include:
David Strachan - Lower City Mills Perth
Sian Loftus - Birse Community Trust, Finzean
Andrew Whitley - Scotland the Bread
Mark Watson - Water Power in the Textile Industry
Gordon Black - Hydro Power
Karen Mason - Learning to be a miller
1-2pm Lunch at the Mercure Hotel
2pm - 4.30pm Delegates will rotate around the following activities, all based in the Lower City Mill building:
Tours of Lower City Mills 
Mills in Scotland Exhibition and Pop-up Cafe with goods milled and baked in Scotland
Focus groups & discussions on mill heritage and skills conservation and enhancement
4.30pm Closing Remarks
SUNDAY 8th MAY
9.15am - Meet at Lower City Mills to join coach trip
9.30am - Depart for Blairgowrie and Rattray, towns both divided and united by the river.
Walking tour of the River Ericht with Mark Watson of Historic Environment Scotland where we will discuss the intense use of the river by textile mills in the 19th Century. We hope to arrange access into some of the remaining mills in the area - further details of these will be provided in due course. Some uneven ground and steps are involved.  Stong walking shoes are required, and a walking pole and torch are recommended.
1pm approx - 2.30pm - lunch in Blairgowrie. 
The town offers plenty of choice, and delegates are free to enjoy the scenery and find their own lunch and refreshments.
2.30pm - Depart for Stanley Mills, Stanley
Bespoke tour of the site with Historic Environment Scotland representatives.
5.30pm - We will return to Perth Lower City Mills no later than 5.30pm.  The coach will be able to stop at Perth train station on the way past if needed.
Further details on timings will be given closer to the date.
Online Lectures:
This event will be fully IN-PERSON, however we are also organising Milling Matters - Four Fabulous Lectures in spring which are all online and therefore open to all-comers.  Tickets can be bought as a block of four, or individually.  Do please join us for those if you are not in a position to travel to Perth. 
Accommodation, & Catering:
Accommodation will not be included, however we have arranged a special 15% discount rate at the Mercure Hotel, Perth which you may wish to use.  The discount code will be given with your SPAB booking. 
Refreshments and lunch will be provided on Saturday.  You ticket will include one 'visit' to the pop up cafe, however you will be welcome to purchase further items at your discretion. 
We have not arranged a Saturday evening event, however we hope that those staying in the area might like to go out in smaller groups and continue the conversation.
On Sunday, we will be in the small town of Blairgowrie for lunch.  You are free to choose where to eat, and can explore the town over lunchtime. 
Parking / Bringing your Own Car:
There are various car parks within easy walking distance of Lower City Mills, with West Mill Street and Thimblerow Car Parks being the closest. Information on council parking charges can be found here.
Thimblerow Car Park offers up to 10 hours parking for £10.70
Parking is free on Sundays.
We will be arranging a coach for Sunday, and we would prefer to keep everyone together if possible.  If you would rather drive your own car please discuss this with us.  The coach will stop at Perth Train station on the return journey, before terminating at Lower City Mills.
Trains:
Trains run regularly to Perth from all main cities in Scotland, and it is on the mainline to London though a change at Edinburgh is usual.  The walk from the train station to Lower City Mills is appoximately 10 minutes. 
Enquiries:
If you have any queries please write to scotland@spab.org.uk
Multiple bookings
As long as there is space on the event, we usually allow you to book for both yourself and a guest. When completing the booking form, you will be asked to select the number of people and put in your own details on the first page, then to put in your second person's details on the next page. The event fee shown on each of these pages is for the individual person - you will be shown the total amount due once you get to the summary page.
About SPAB Scotland
Members of the SPAB living and working in Scotland decided to form their own semi-autonomous group in 1995. Scotland has its own building traditions, architectural language and property laws, all of which are best dealt with locally. All members of the SPAB residing in Scotland are automatically members of SPAB Scotland.
About Perth and Kinross Heritage Trust
Working independently and collaboratively to preserve, enhance and increase understanding of Perth and Kinross's historic environment. Since 1988 the Trust has been achieving a wide remit encompassing historic building conservation, archaeology, access to the historic environment and interpretation. Our emphasis has always been, and continues to be, on a high quality approach, bringing economic, social and educational benefit while securing a future for Perth and Kinross's historic environment.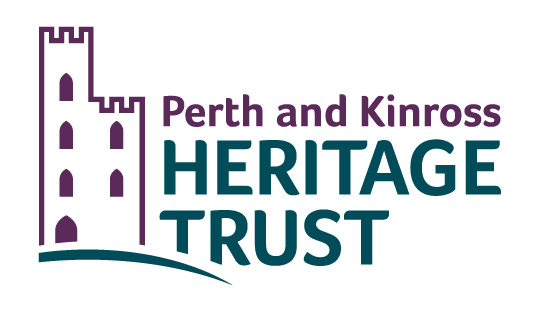 Accessibility: The event will be held in the Kinnoull Suite of the Mercure Hotel, and at Lower City Mills.   These buildings unfortunately do not have lift access - please contact us if this will be a difficulty for you and we will do our best to find a solution. 
COVID-19 -  Participants when indoors will be expected to follow the current guidance of Scottish government; this may include wearing of face coverings or other requirements such as pre-event testing.