Postcards from home: Ruskin Park, Denmark Hill, London
We share some of our local heritage during lockdown. Alex Bannister, our director's assistant, writes from South London:
John Ruskin said that 'the measure of any great civilisation is its cities and a measure of a city's greatness is to be found in the quality of its public spaces, its parks and squares'.
On my daily lockdown outing, I stroll through Ruskin Park in South London, taking in its great city views.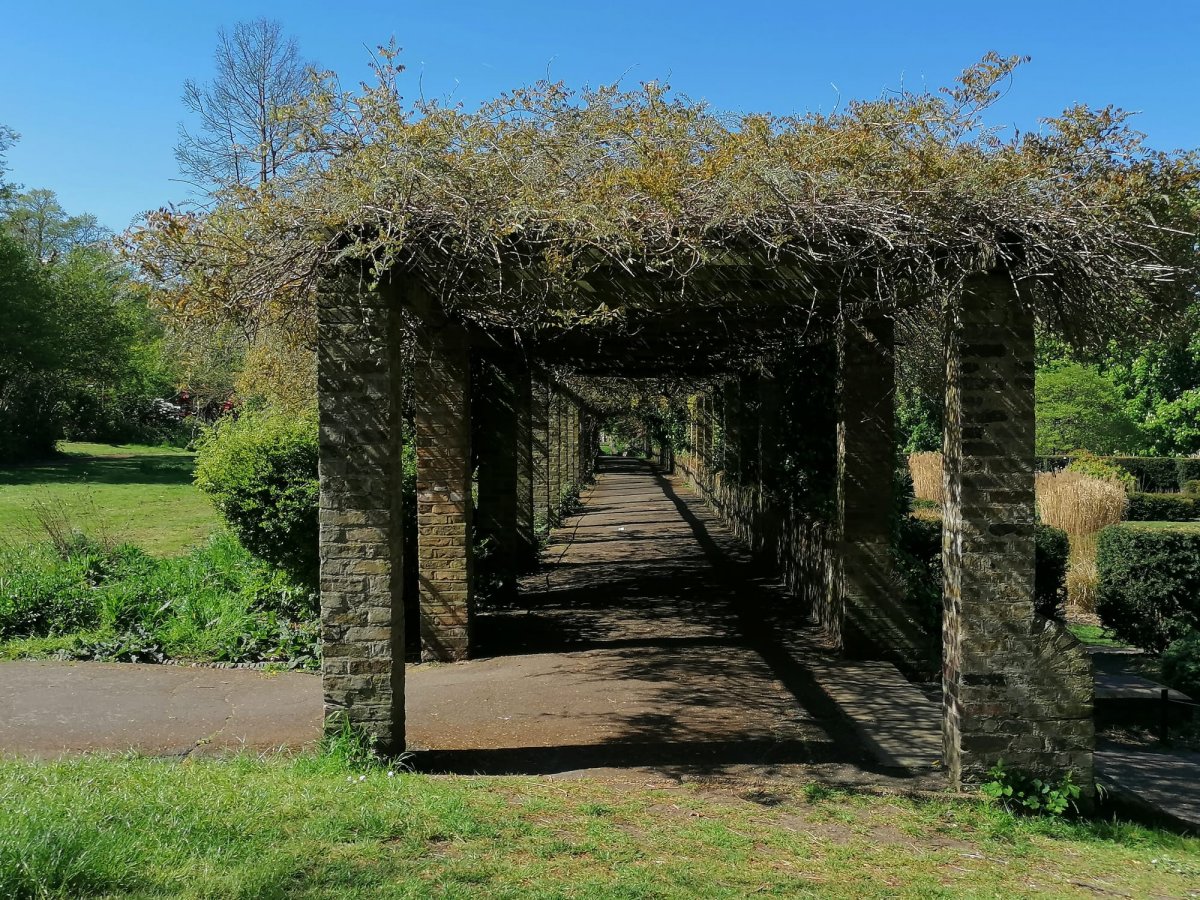 John Ruskin (1819 – 1900), the Victorian critic, artist and thinker, lived in Camberwell for a large part of his life, between 1823 - 1871. His family home was 163 Denmark Hill, of which he wrote: 'It stood in command of seven acres of healthy ground; half of it in meadow sloping to the sunrise, the rest prudently and pleasantly divided into an upper and lower kitchen garden; a fruitful bit of orchard, and chance inlets and outlets of wood walk'.
Although this pocket of south London is less bucolic now, following Ruskin's death it seemed likely the land would be developed for housing and number 163 was demolished. The site was originally home to large houses and private gardens, like Ruskin's, which were purchased by the London County Council in 1906. A local resident campaigned for more public space, cannily suggesting the park be named after Ruskin, which attracted financial support.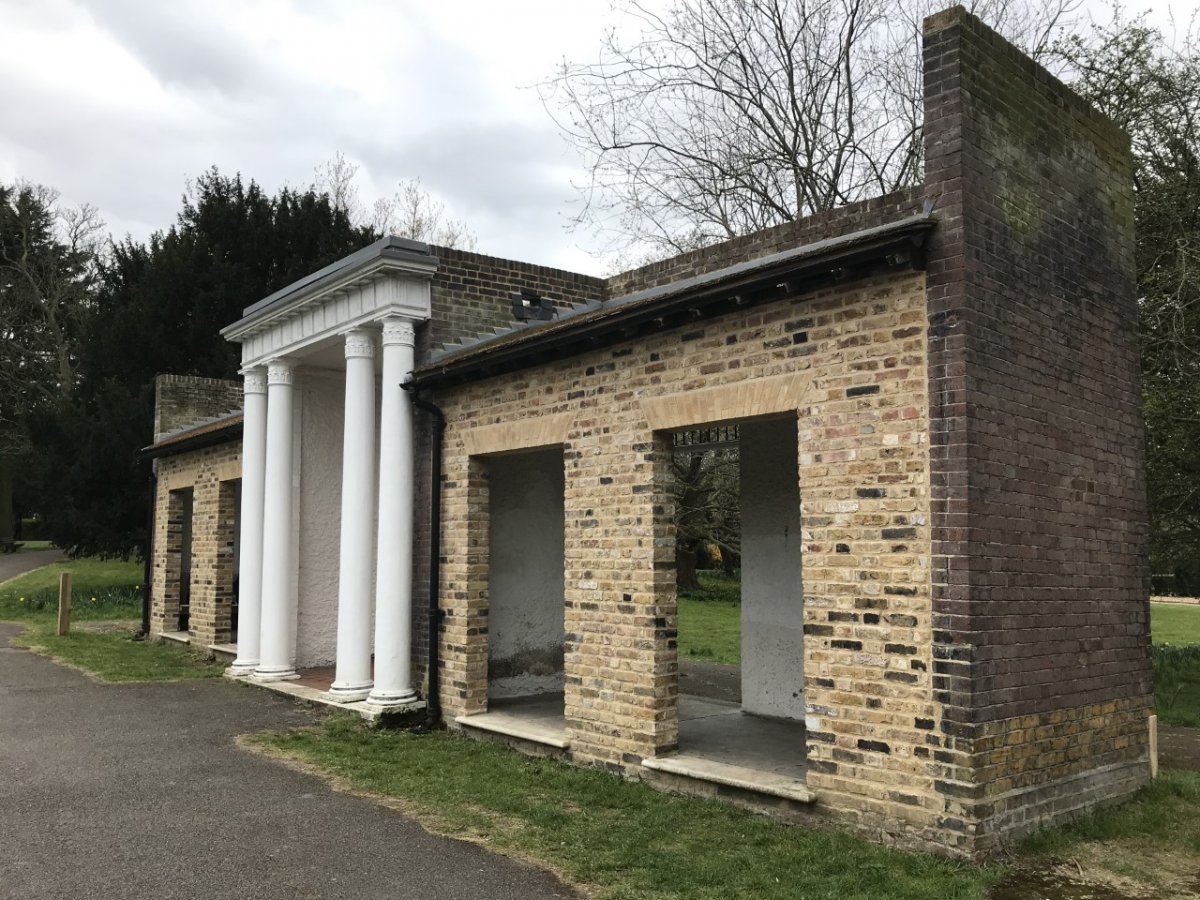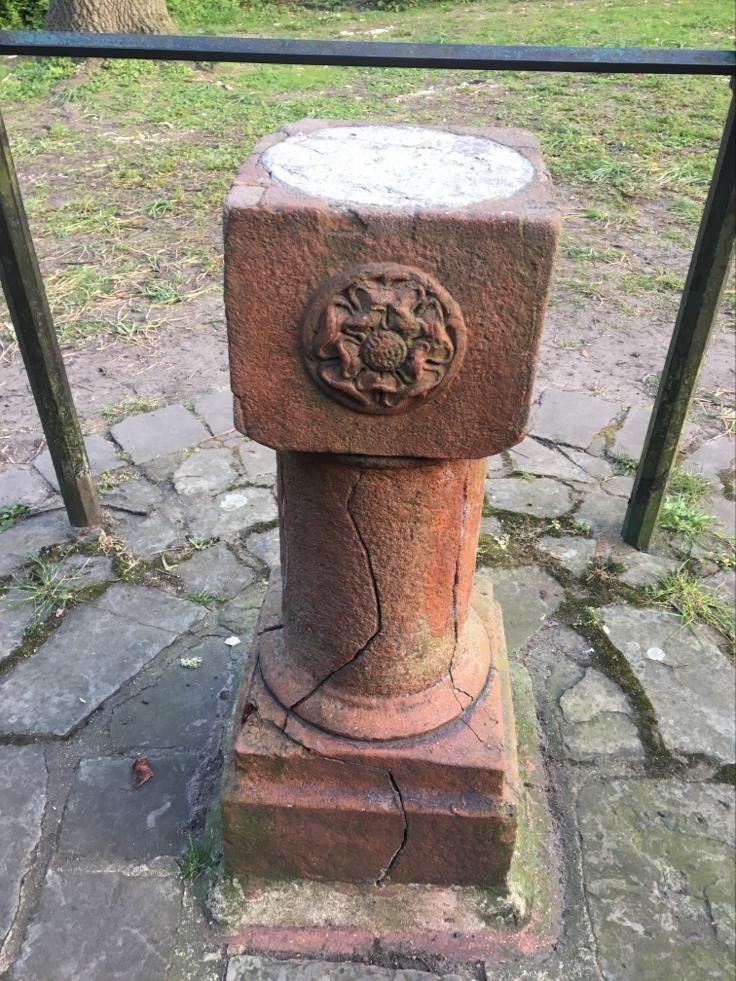 The park's winding paths reveal some features from its past. A late 18th-century colonnade stands near one of the east gates, once part of 170 Denmark Hill, home to the adventurous explorer and missionary Captain James Wilson. A sundial commemorates 168 Denmark Hill, which saw a visit from the composer Felix Mendelssohn in 1842.
Clues to the past can also be found in the pergola walk, laid out on the line of a boundary wall between two former houses. Many of the park's 600 trees were kept from the original private gardens, including horse-chestnut avenues, a Mississippi swamp cypress, and a 200-year-old oak.
Ruskin's ideas about architecture were crucial to the founding of the SPAB. You can read about our blogs about his drawings and conservation work published in 2019 to celebrate his 200th anniversary.  
Sign up for our email newsletter