The international history of 37 Spital Square
For World Heritage Day we're exploring the international history of our HQ in Spitalfields, London – a Georgian building in an area with a rich and complex past.
Spitalfields has been inhabited since the Roman period. Built on the edge of City, it was a marginal place, where people who chose to, or have no alternative 
to living outside the city walls. For successive groups of immigrants it provided a home soon after they arrived, before they prospered and moved on.
The name 'Spitalfields' refers to the land owned by the hospital of St Mary Without, a medieval Augustinian priory, which was closed in 1539 during the Dissolution. From the late 17th-century onwards the land was gradually developed and house a growing population of Huguenot refugees (French protestants). Though there had been weavers working in the area, when the Huguenots brought their skills to London the silk industry thrived.
We think that our building no. 37 Spital Square was built in 1740 by a Huguenot called Peter Ogier (pictured on the right). Ogier was a prosperous silk merchant, and our building was where his family lived and from which he also ran his business.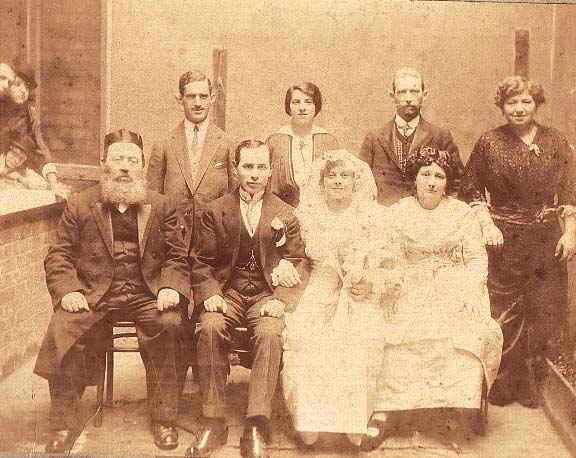 By the end of the 19th-century however, the silk industry had suffered a huge decline, and Spitalfields lost its status and the area became a by-word for urban deprivation. It was at this time that the Greenstein family moved into no 37. The Greensteins were skilled leatherworkers, a popular trade among Russian Jewish immigrants at the time. This image shows the family gathered for a wedding c. 1912 and was kindly provided by their descendants following a visit to the building. 
No 37 was sub-divided in the 20th century, becoming small commercial premises including an umbrella factory. By the late 1970s it had become sadly dilapidated, though had lost little of its Georgian form and detail. The SPAB bought the building from the Spitalfields Trust in 1980 for repair and reuse and it has been our offices ever since.
Sign up for our email newsletter