From the archive: St Tanwg, Llandanwg, Gwynedd
The ancient church of St Tanwg sits in a hollow in the sand dunes at Llandanwg. Worship in this simple medieval building is accompanied by the sound of the deep roll of the sea.
This small church with a circular 'Llan' (enclosure) was once the parish church of Harlech. Founded in the 5th century, it is one of the oldest Christian foundations in Britain. A long pillar stone from the 5th century lies by the altar, thought to have come from the Wicklow Hills in Ireland. In the churchyard lies the grave of the Welsh poet, Sion Phillips who was drowned whilst crossing from Shell Island to Llandanwg in 1620.
When a new parish church was constructed in 1841, Llandanwg's 15th-century font, bell and other furnishings were removed and the old building fell into disrepair.

View from the South East before repairs. Credit: SPAB archive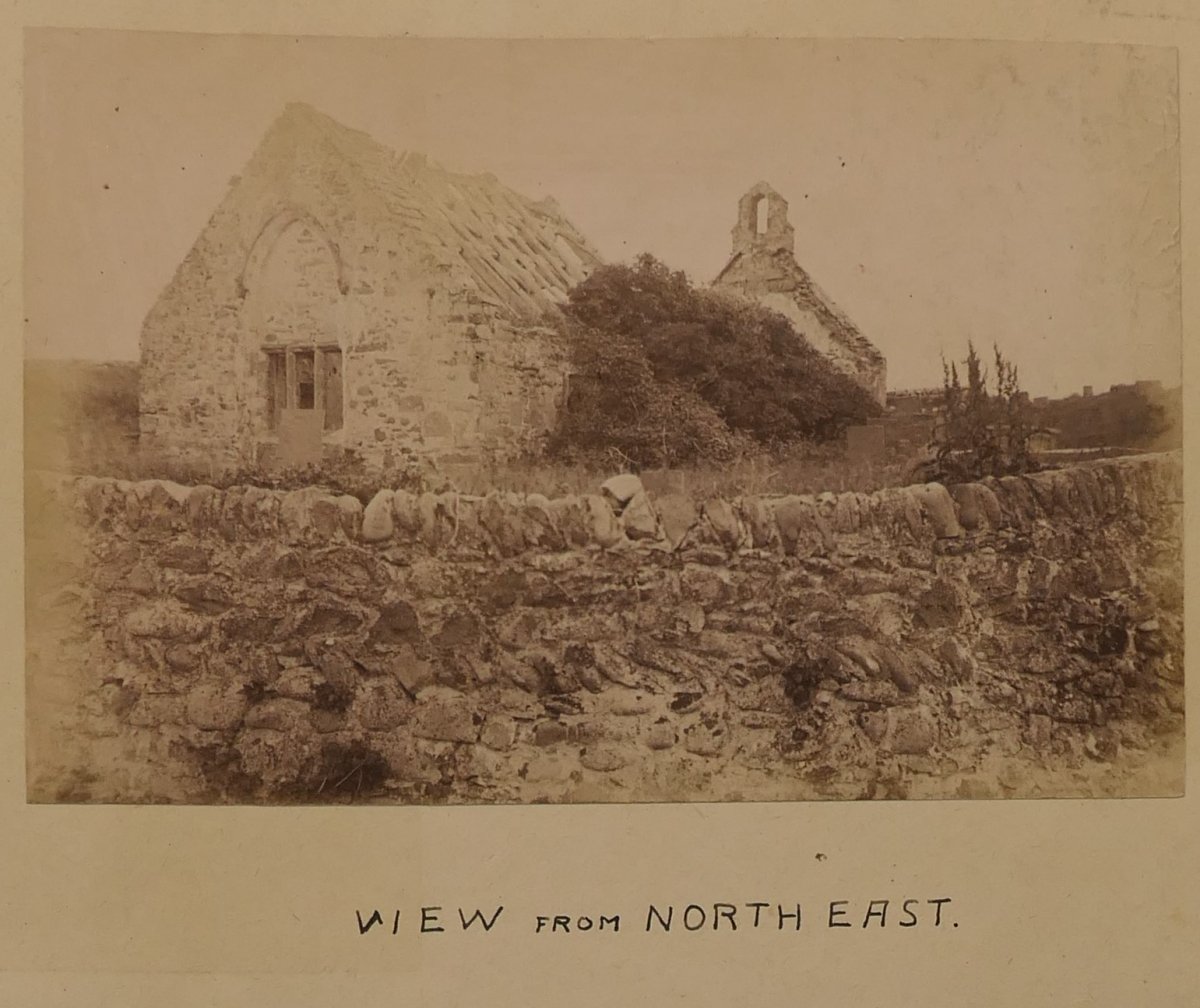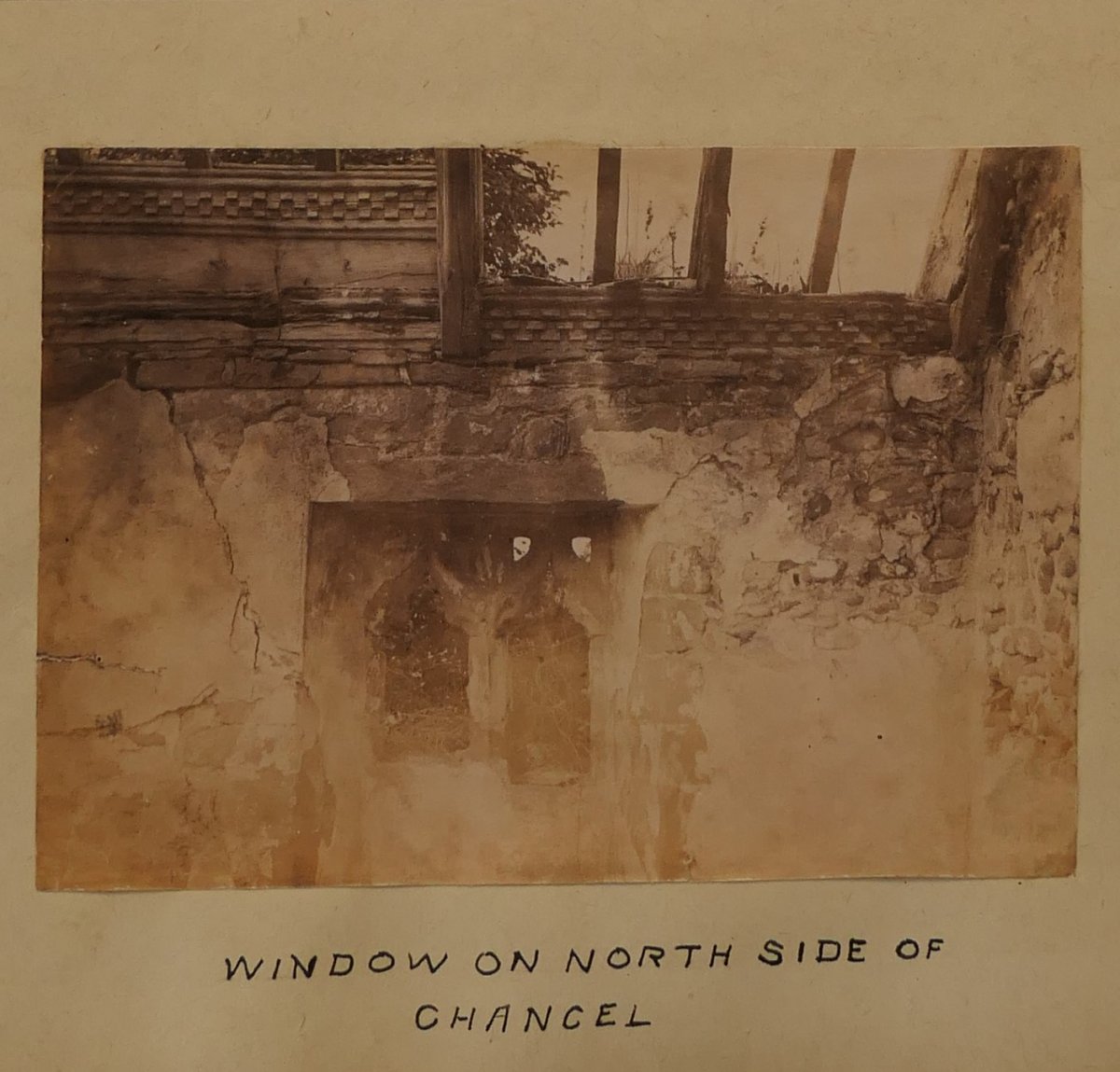 Before repairs. Credit: SPAB archive
The medieval roof collapsed in 1883, and the church was abandoned, filled with sand and used by local fishermen to dry their nets. We were deeply concerned about the state of the building, and we have many photos and drawings illustrating its condition in our archive. Fortunately we received an anonymous dononation of £80 for its repair and the roof was replaced in 1887, ensuring the building's survival.
An extract from our 1885 AGM reads:
"...a little church in a most beautiful and picturesque place - I mean Llandanwg Chapel, near Harlech, Merionethshire, which the Society visited, and made attempts, if possible, to keep standing. It is a deserted church and is quite worth taking a little trouble with. We thought we should have to give up dealing with it altogether, but fortunately a member of the Society liberally placed a sum of money at the disposal of the Committee for the purpose of repairing any building recommended, provided his name was not mentioned. We suggested this case to him for his approval, and he has allowed us to spend the money on it, so that this church will be preserved."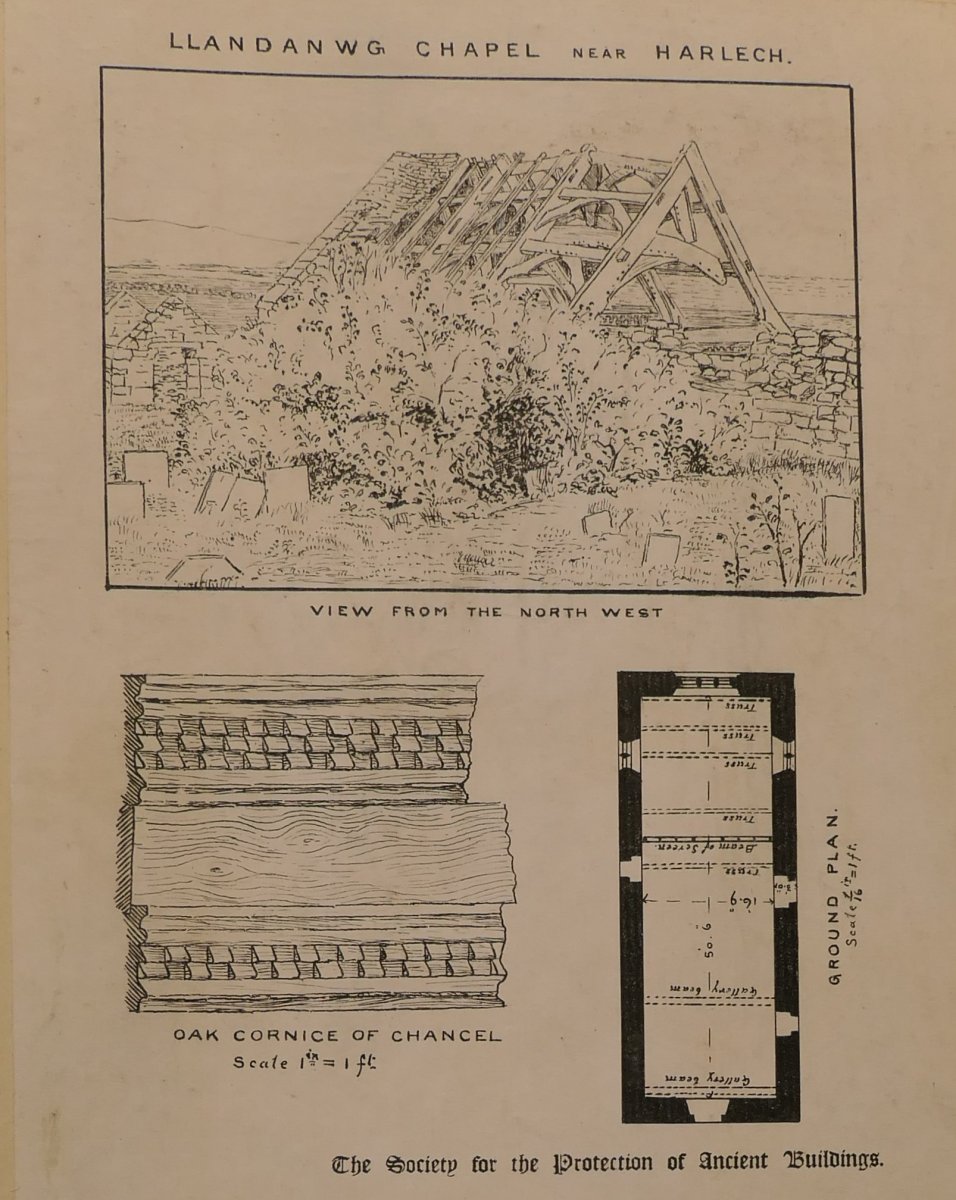 In about 1890, after repairs. Credit: SPAB archive
Sand constantly encroaches, and the church was dug out and used once a year until a major programme of repair works was completed in 1987.  In 2019 cement pointing was replaced with lime, and the old layers of paint and loose plaster removed and replaced with lime plaster.
Pam Odam, the churchwarden, wrote to us to share the story of this remarkable place: "No longer deserted, it is regularly used and hopefully will stand as a witness for another 1500 years thanks to your original input all those years ago…"

The church in more recent times, CC BY-SA 3.0/GeraintTudur2
The SPAB archive is one of the oldest collections of material wholly dedicated to buildings conservation.  Read more about our archive and visit the online catalogue.
Sign up for our email newsletter