From the archive: Rievaulx Abbey
Set against a quiet valley, Rievaulx Abbey in North Yorkshire, was founded in the 12th century as the first Cistercian monastery in the north of England. It expanded to a community of 650 monks under its most prominent abbot, Aelred (1110-1167). The original emphasis of Cistercian life was on manual labour and self-sufficiency, and many abbeys supported themselves through agriculture and brewing. The Cistercians' practical approach extended to their architecture, and theirs are some of the finest monastic buildings in Europe.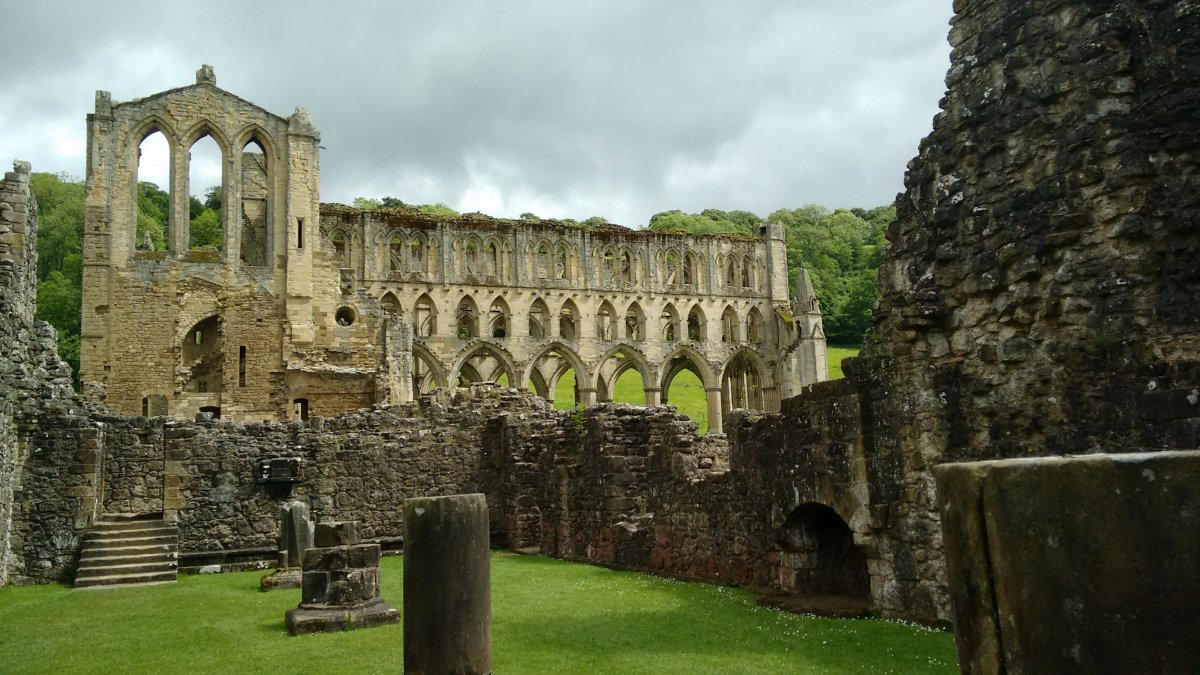 Rievaulx Abbey was active until the Dissolution by Henry VIII in 1538. The Abbey escaped complete destruction as it was purchased by the first Earl of Rutland, Thomas Manners, though parts were dismantled. Despite its important and rich history the structure fell into disrepair.
The ruins of the Abbey were a popular subject for artists including JMW Turner (1775-1851) and Edward Henry Holder (1847-1922), though by the end of the 19th century there were growing concern for its condition.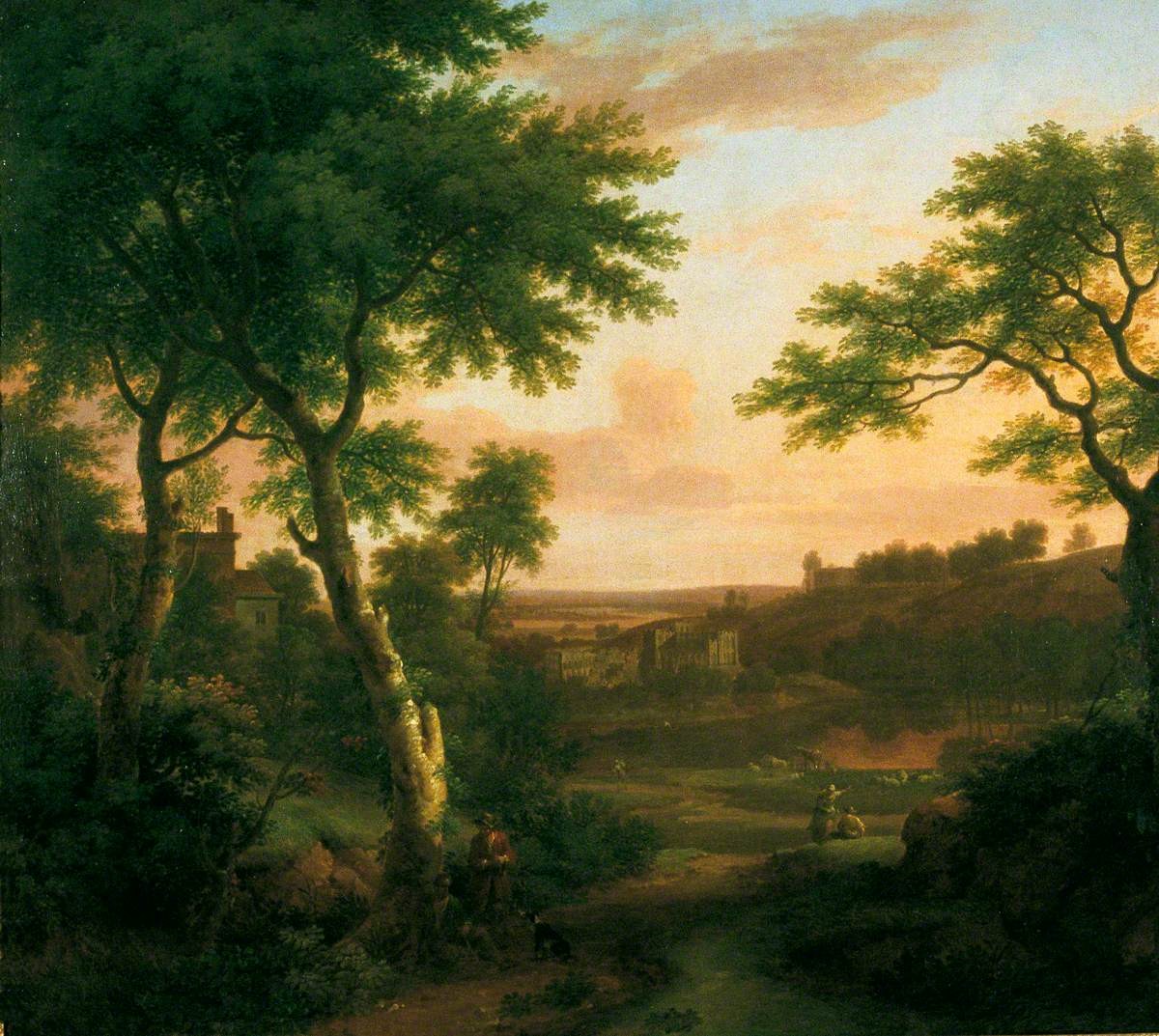 Its owner at the time was the Earl of Feversham, who did not respond to letters of concern from either the SPAB or the Society for Antiquaries. As a result, the SPAB's then Secretary, Thackeray Turner, sent the architect William Weir to have a furtive look over the site.
Weir's site architect, George Jack (1855-1931) compiled a written report of the repairs required on the Abbey. The image shows two pages from Jack's report on Rievaulx Abbey between November 1908-April 1909 which was sent to Lord Feversham. Fortunately, he eventually agreed to finance the repairs suggested by the SPAB. The repairs mainly involved the stabilisation of the Abbey's foundations, parts of which had large cavities and loosened walls - as the red markings of area 'A' on the left hand diagram indicate. It was discovered that shaft 'C' had been 'restored' in the recent past but that nothing had been done to ensure its foundations were solid. The right hand diagram shows an exploration into this structure.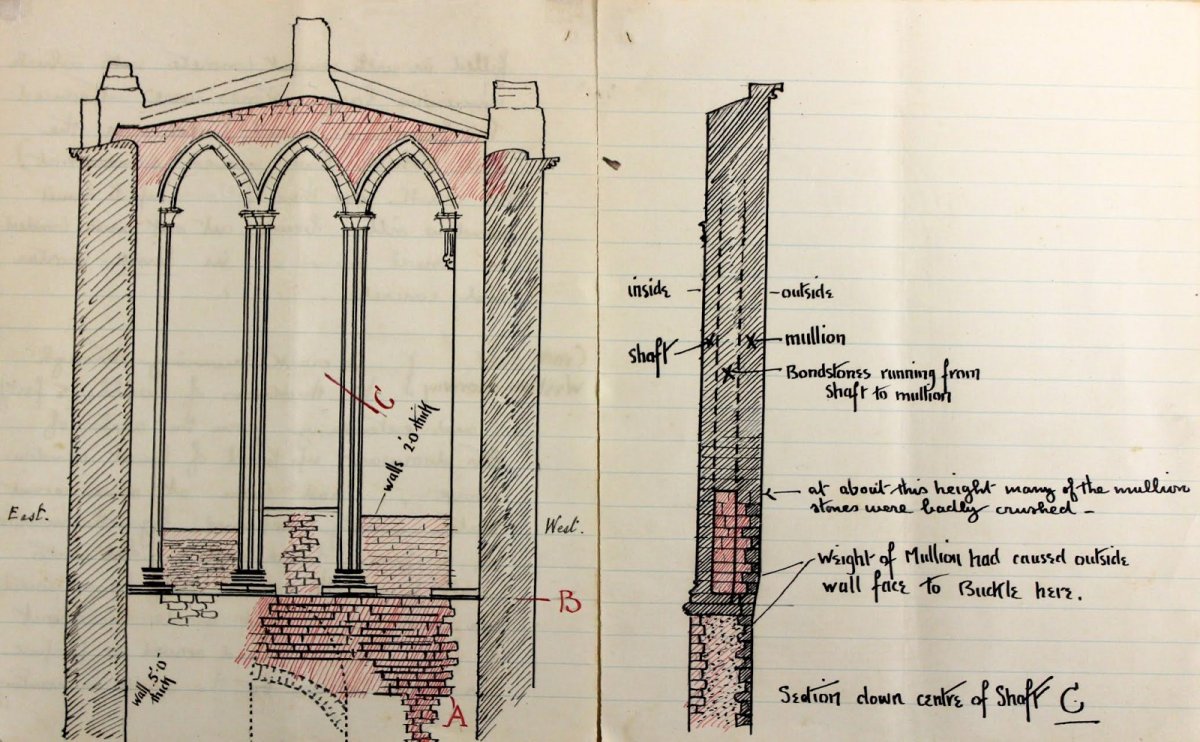 The SPAB's work in 1908-9 stabilised the building and prevented collapse in several areas of the structure. Further work was needed, however, and in 1917 Rievaulx Abbey was taken over by the Office of Works. It is now under the guardianship of English Heritage and is a hugely popular heritage destination.
The SPAB archive is one of the oldest collections of material wholly dedicated to buildings conservation. Please help us to keep access to the archive free for everyone and make a donation to support the archive.
Images: The Ruins of Rievaulx Abbey, Yorkshire, George Lambert (c.1700–1765), Government Art Collection. Other images by the SPAB.
Sign up for our email newsletter