From the archive: A postcard from May Morris in Orkney
May Morris, the youngest daughter of SPAB founder William Morris, was one of the most significant artists of the British Arts & Crafts movement. At 23, shetook charge of the Morris & Co. embroidery department and was responsible for creating some of the company's most iconic textiles and wallpaper designs.
The current exhibition at Dovecot Studios in Edinburgh explores her life and work. We're delighted to have lent a postcard from our archive, written by May Morris to Thackeray Turner (the SPAB Secretary), postmarked 28 August 1902, for the exhibition. On it, Morris describes visiting St Magnus Cathedral, Kirkwall, Orkney where she witnessed "a man perched [on] the top S. aisle, scraping cheerfully." The reference to scraping refers to the destructive 'restoration' of ancient buildings which the SPAB campaigned against with its approach of repair not restoration – William Morris nicknamed the SPAB "Anti-scrape".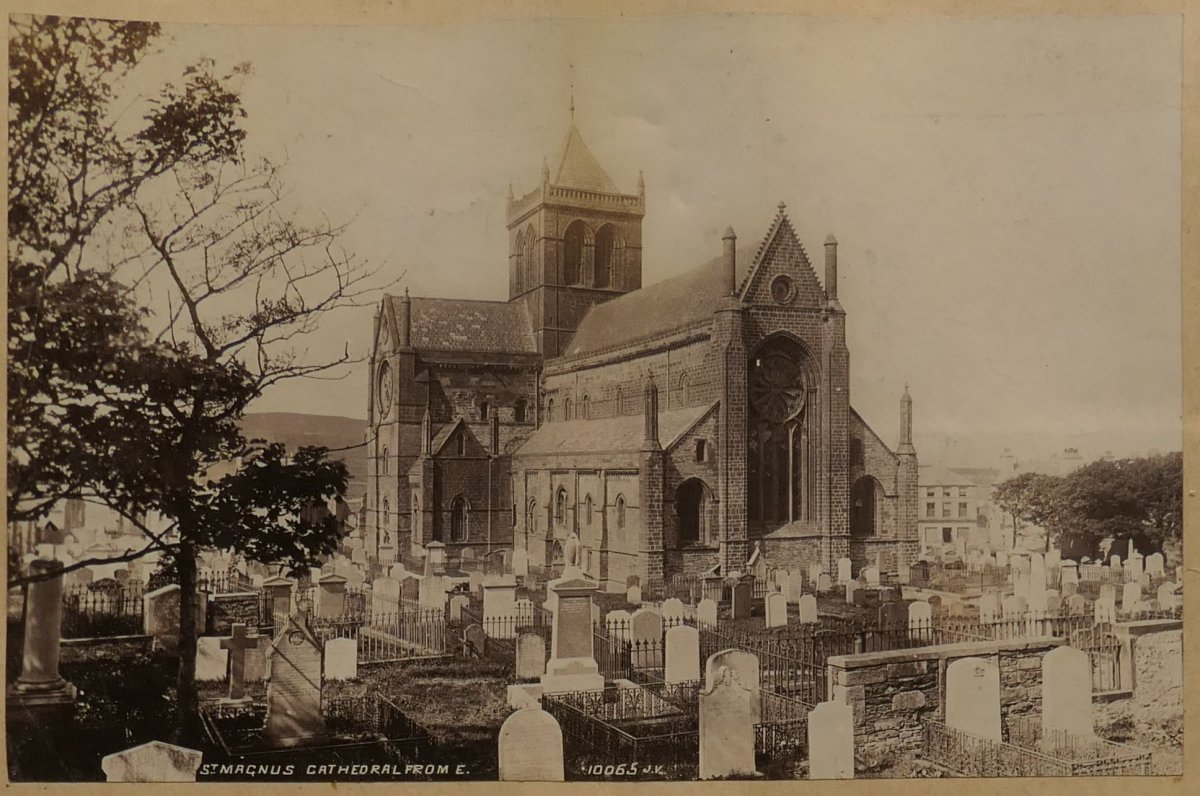 St Magnus Cathedral is one of the most important cathedrals in Scotland. The Royal Commission on the Ancient and Historical Monuments of Scotland say it comprises 'the finest Romanesque work north of Durham'. Construction was started in 1137 under Earl Rognvald in order to house the relics of his uncle, Magnus, the man to whom the cathedral is dedicated, who was murdered on Egilsay by his cousin Hakon. The construction spanned many years and the resulting building reflects the changing architectural styles – there are Norman, Romanesque and Gothic features. The cathedral has been repaired or restored on several occasions during the 19th and early 20th centuries.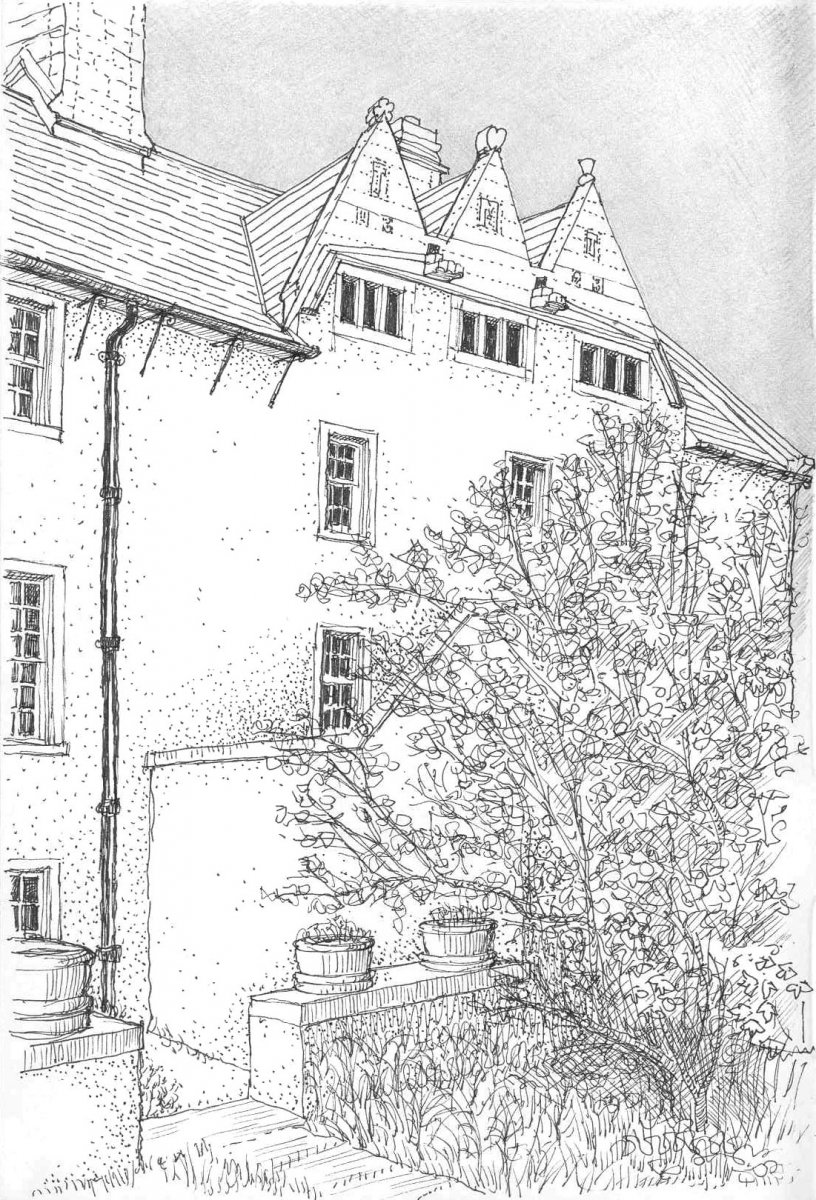 Our archive contains numerous pieces of correspondence from May Morris to the SPAB, many written from Scotland, and she appears to have spent quite a lot of time at Melsetter House on Orkney. The Melsetter Estate was bought by Thomas Middlemore, the English mountaineer, and his wife Theodosia in 1898.
The Middletons commissioned William Lethaby, a leading Arts & Crafts architect and SPAB member, to build Melsetter House which incorporates features of an earlier house known to date from 1738. May Morris described Melsetter as "A sort of fairy palace on the edge of the northern sea, a wonderful place, remotely and romantically situated, with its tapestries and its silken hangings and its carpets; for all its fineness and dignity is was a place full of homeliness and the spirit of welcome, a very loveable place. And surely that is the test of an architect's genius; he built for home life as well as dignity."
Theodosia Middlemore was a close friend of May Morris, and they worked together to make a pair of tapestries hangings designed by May Morris for Melsetter. These tapestries are now in the collection of the National Museum of Scotland.
We're delighted to be holding our Understanding Your Old House Course at Dovecot Studios on 3 October. This course is designed to help you understand the construction and performance of your old building and how to tackle common problems.
If you would like to find out more about SPAB Scotland events and activities, please contact our Scotland Officer, Tyler  at scotland@spab.org.uk. Members north of the border get all of the benefits of SPAB membership, plus dedicated events. Become a member today, and support our work. 
Images
St Magnus Cathedral, Orkney from the SPAB archive. 
Drawing of Melsetter House, Orkney by SPAB Scholar Simon Hurst
Sign up for our email newsletter