From the archive: people in early SPAB photographs
For Halloween, our archive officer Vicky searches for people pictured in our early records.
The SPAB archive contains lots of photographs which provide a valuable resource for anyone researching the history of a building or structure. The photograph albums and numerous loose photographs in the archive are the next series of records to be catalogued as part of the archive project. With the help of our volunteers, we hope to have a complete catalogue of all our early photographs, together with high resolution digital copies, making it easier for staff and researchers to access these wonderful images.
I am always drawn to the photographs which include people, so to mark All Hallows Eve when it is customary to honour the dead, I thought I would share a few of these images.
The photograph of St. Mary's Church, Coddenham, Suffolk was taken around 1880. It shows what could be a Sunday School group sitting amongst the gravestones with their teacher standing close by. The church is now Grade I listed. Its chancel contains a Norman window and the exterior walls comprise flint rubble with freestone dressings. There are inclusions of brick rubble in both the 14th and 15th century work carried out at the church.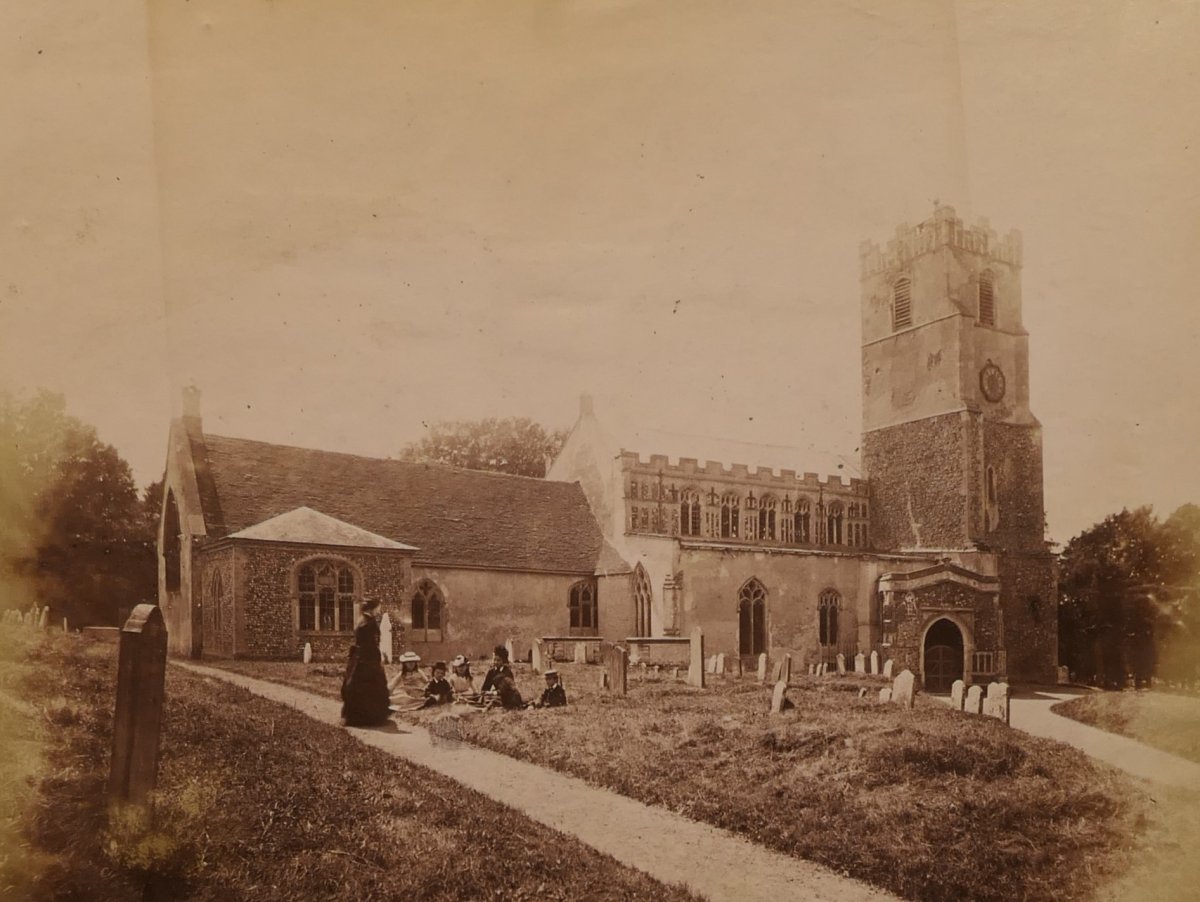 Prestbury Church near Macclesfield, Cheshire is another Grade I listed church. It dates from the 13th century, with an early 14th century south aisle, and a tower and porch from around 1480. It underwent alterations in the 17th century and restoration in 1879-85 by Sir G. G. and J. O. Scott. The photograph from the late-19th century shows a group of people, including one possible grave digger, as there is an open grave in the bottom right of the picture. A child standing on a chest tomb, who could not stand still long enough for the photo to be taken, is a blur!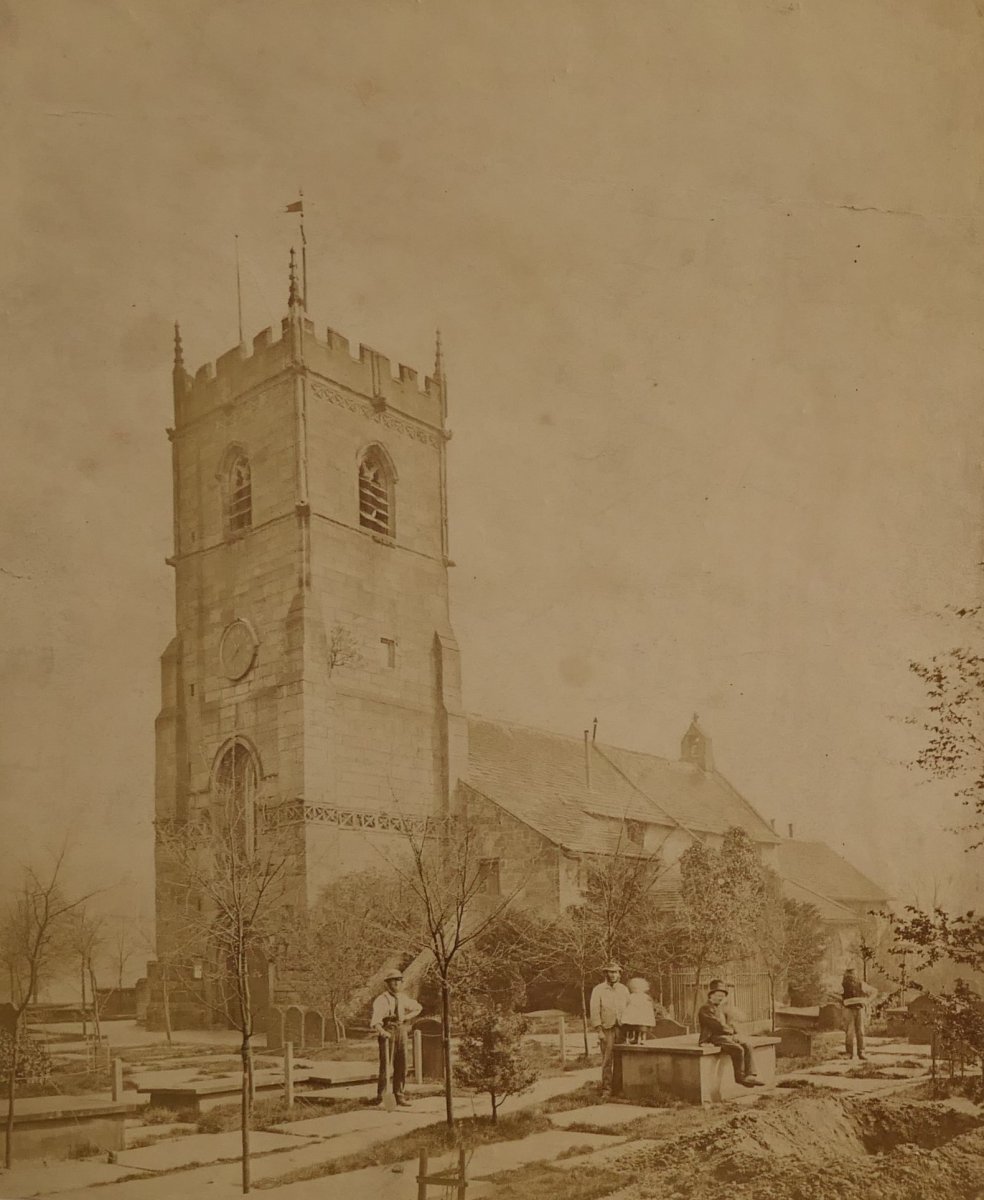 Bridges, often a symbol of the link between two realms, feature frequently in the SPAB's photographs, as we've long had an interest in these structures. We undertook a national survey of them in the first quarter of the 20th century, when many were under threat from road widening schemes from increased motor traffic.
Frensham Bridge, Surrey is one bridge that was widened. In a letter to the SPAB Secretary Thackeray Turner, Frank G. Howell, a surveyor from Surrey, reported that "I am doing my best to widen and strengthen this picturesque old structure in such a way that the appearance will be altered as little as possible. I am afraid however that your suggestion about using lime mortar cannot be adopted. The old stones are too dark and stained that cement mortar will be scarcely noticeable if noticeable at all." (28 November 1904). The photograph of Frensham Bridge taken in 1904 shows a group of boys lining the bridge and one of the bridge arches supported by wood, presumably in anticipation of structural works to be carried out.
The photograph of Guildford Bridge taken at the end of the 19th century shows it lined with men and women all keen to be in the photograph, including several people at the river's edge to the left of the photograph.
We're here to help buildings and the people who care for them. If you'd like to support our work, you can become a member, make a donation, or volunteer your time and expertise. 
Sign up for our email newsletter