SPAB Fellow Tom Flemons wins Gwyn Watkins Award
Stonemason Tom Flemons received the 2020 Gwyn Watkins award for his outstanding personal contribution both to traditional building skills and support of the SPAB Fellowship. The award recognises those who have demonstrated excellence in their own work, encouraged other craftspeople, and made a continuing contribution to building conservation, the SPAB and its Fellowship programme.
Tom Flemons is a long-term SPAB Guardian on our Education and Training Committee, sits on the Scholars and Fellows Liaison Group and Fellowship recruitment panel. Tom is himself a past SPAB Fellow, and now a host and mentor to other craftspeople, as well as one of the group of SPAB members helping to guide the Old House Project. He is the Bath Workshop Manager at Cliveden Conservation.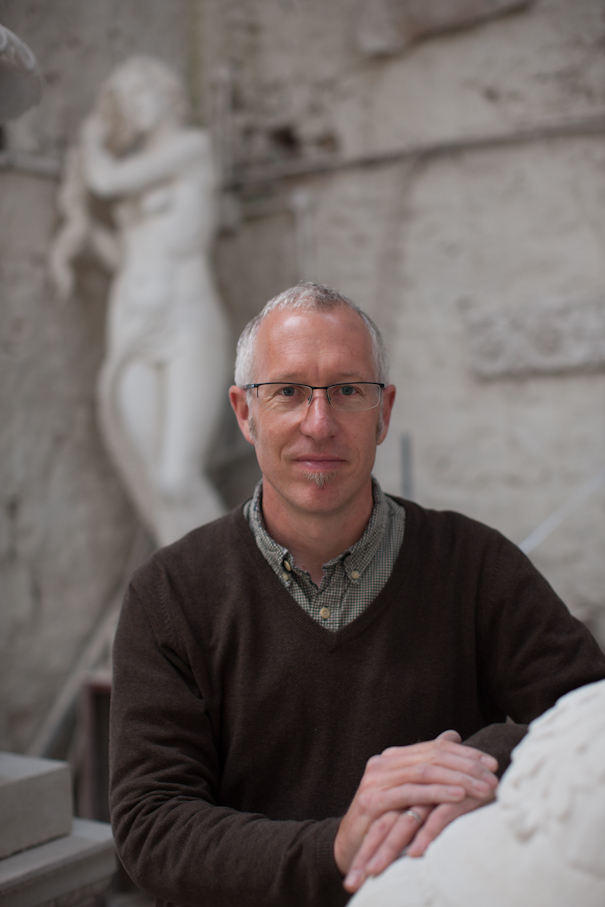 Chair of the William Morris Craft Fellowship Trust, SPAB Fellow and Guardian Alex Gibbons, of Stick in the Mud Conservation, praised Tom for his achievements and outstanding contribution to craft training:
"He is a leading voice when it comes to inspiring and encouraging others in their craft-training journey. Tom's calm and considered integrity makes him not only a respected stone conservator and workshop manager for Cliveden Conservation but also a great mentor to so many aspiring craftspeople."
Our Gwyn Watkins Award acknowledges an outstanding personal contribution both to traditional building skills and in support of the SPAB Fellowship. It's named in honour of one of the first Fellows, stonemason Gwyn Watkins, who was a superb craftsman and an inspiring mentor to those who came after him.
Tom said: "I was very proud to be awarded my Fellowship in 1992, learning an enormous amount and gaining from mixing with - and having the opportunity to experience - a wide range of trades and crafts.  I have enjoyed and learnt such a great deal over the years from all those with whom I have come into contact on the various SPAB committees and panel.  It is an enormous honour to have been awarded the Gwyn Watkins award and lovely to be linked with Gwyn who himself was such a gifted mason and carver."
Image credit: Ralph Hodgson
Sign up for our email newsletter