Sketching with thread: a portrait of the artist
We're thrilled to announce that our next embroidery 'Sketching with Thread' workshop is now open for booking. Embroidery artist Niamh Wimperis was given the course earlier this year as a gift. We asked her to share her experience.
Earlier this year I had the joy of attending my first SPAB workshop. Bought for me by my mama as a birthday present, I spent a brilliant day at the SPAB headquarters in Spitalfields, where myself and a group of others were instructed in the fair art of sketching with thread by embroidery and textile artist Susie Vickery.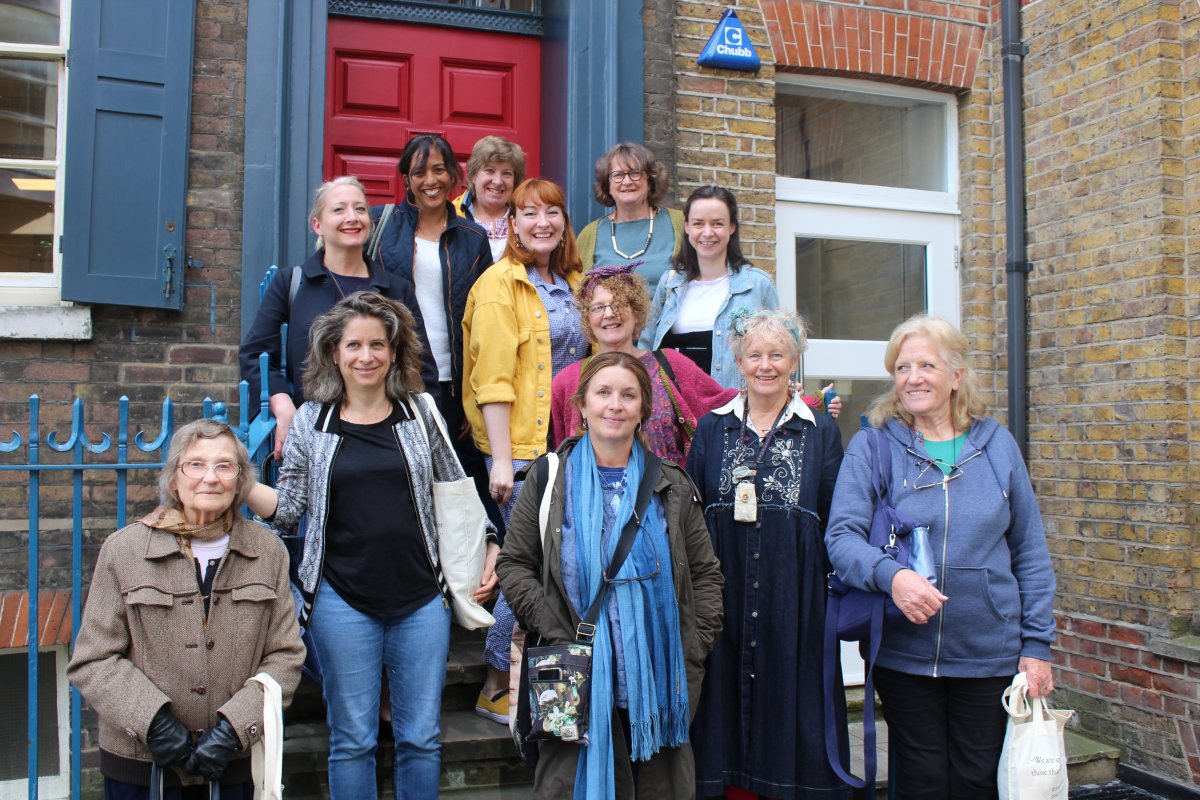 I'd like first of all to tell you what a privilege it was to enter the domain of SPAB, an organization I've known about for most of my life (I obviously had a very cool childhood). Their HQ is a beautiful Grade II listed Georgian townhouse, former home to a silk merchant. Up the grand steps to the red front door with The Society for The Protection of Ancient Buildings discreetly inscribed below the letter box, and through into a creamy yellow hallway. The building has a warm, friendly, welcoming feel to it, and is comfortable without being fussy. The room our workshop was being run in was spacious and well appointed (and yes I'm aware I'm starting to sound like an estate agent), with large windows overlooking a sweet courtyard. 
SPAB was set up by our boy Mozzer (a nickname I've been repeatedly told not to use but nevertheless persist with), aka the great and inimitable William Morris, and his partner in architectural crime, so to speak, Phillip Webb. Founded under the belief that, actually, our buildings and our history are quite important and should probably be protected, the Society has been running since 1877. Given that you're currently on the SPAB website though, you probably already knew that.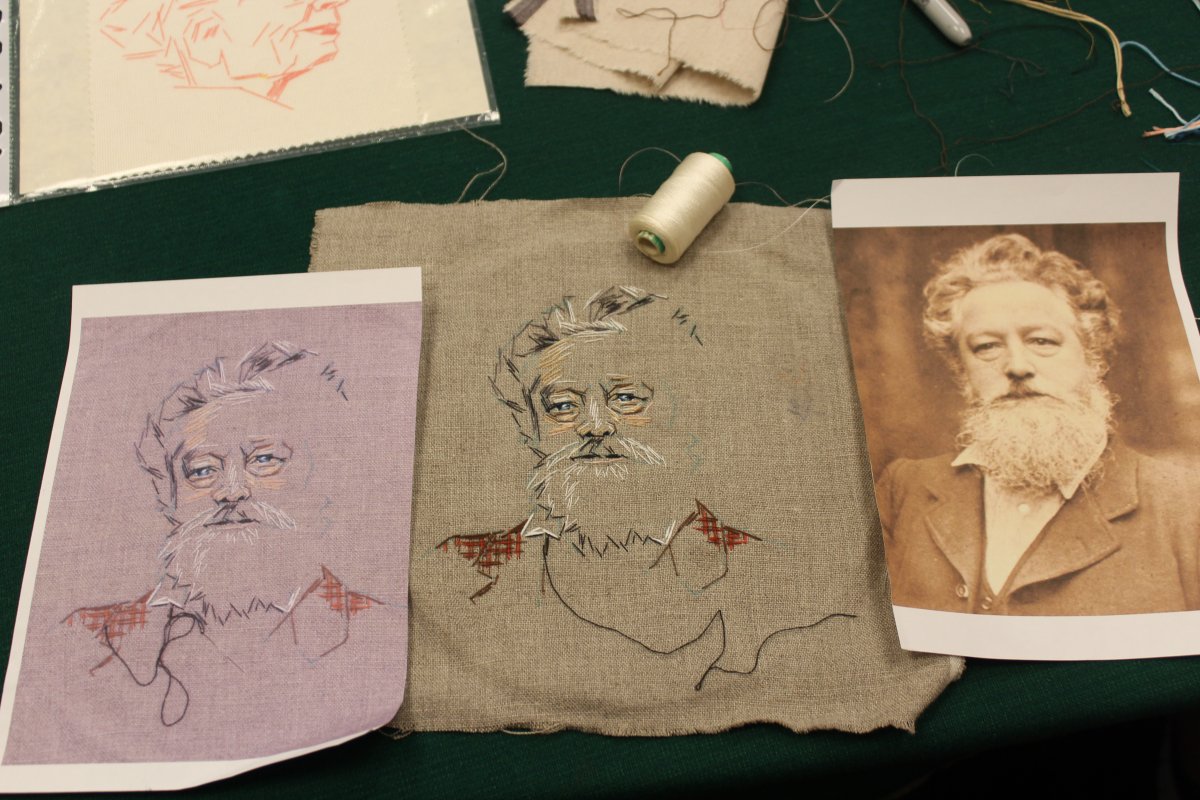 As well as protecting our buildings, Morris is best known as being a key figure in the Arts & Crafts Movement. The Movement valued usefulness and beauty in the objects they made, but most of all the joy that the creation of the object bought. It felt very fitting to be taking part in an embroidery workshop in the heart of Morris's greatest legacy. The workshop, run by Susie Vickery, was a six-hour thread extravaganza. I class myself as an embroidery artist. I have an MA in Contemporary Craft, run my own embroidery workshops and was even the embroideress for the BBC2 programme The Victorian House of Arts and Crafts. But what Susie does with thread is SO unlike anything I do, that it was a genuine pleasure to learn from her. The idea behind Susie's style is literally sketching portraits with thread. Instead of filling huge expanses of material with tiny stitches, we were encouraged to make few long, sweeping strokes with the thread. The effect is striking, and completely unique. We practiced the technique for the first two hours on a portrait of our Lord and Saviour, William Morris. Susie made us focus on the eyes, "once the eyes are in place,'' she said, "everything else will follow". She, of course, was right, and it was amazing how a tiny flash of white thread in the eye would make the whole face feel alive. Once we had the technique down, it was time for lunch, some really delicious sandwiches and bagels, and far too many cakes. Most of us elected to carry on working whilst we ate, so engrossed in what we were making.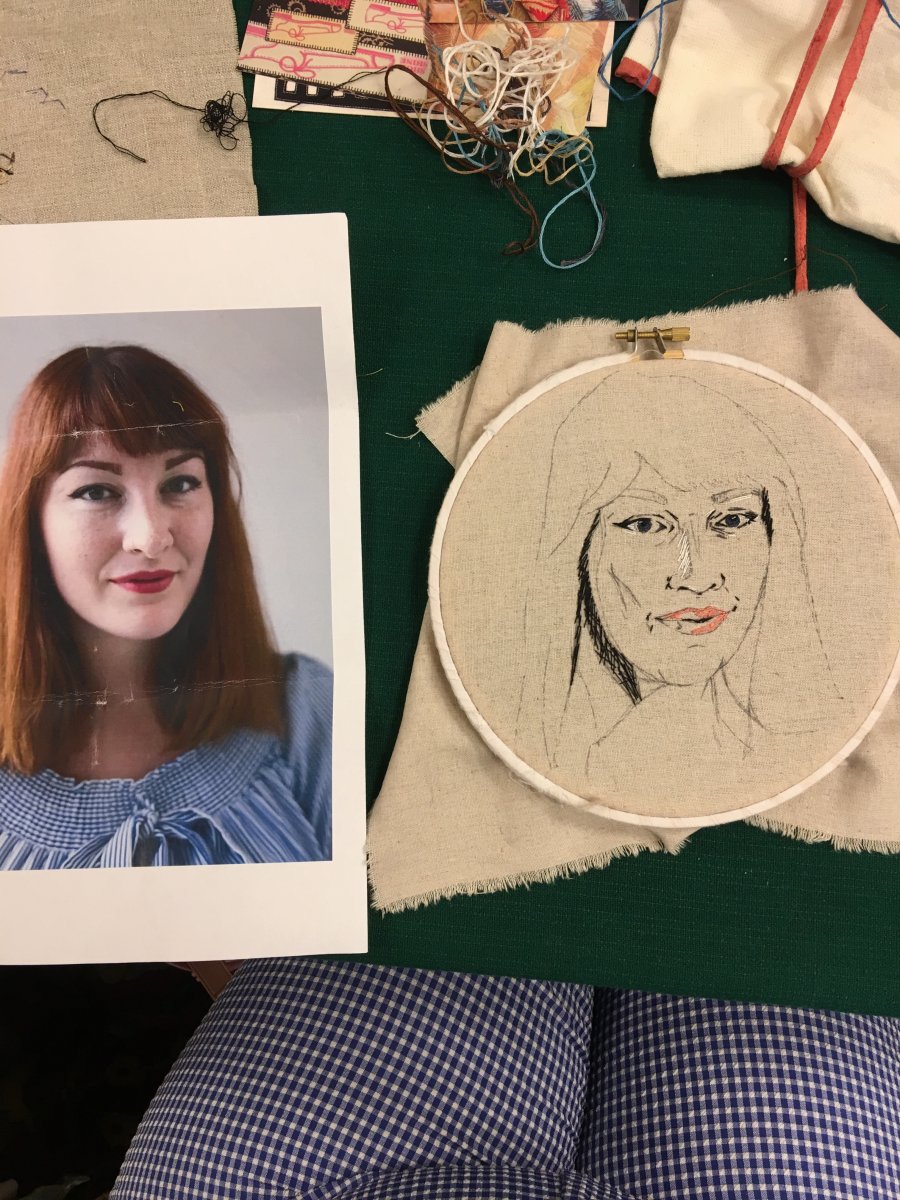 After lunch we started our main portrait, as we'd been asked to bring in a photograph to trace and work from. It was fascinating to see the variety of portraits around the table. I chose to do a picture of myself, on the basis that if I mess it up I won't offend anyone but myself, but the lady next to me bought a picture of her cat, and the lady on the other side worked on recreating a face from a painting. The day went by fast, very fast. The room took on a relaxed atmosphere as we all settled into work, talking as we went. I'm a confessed Instagram addict, but I don't think I went on my phone other than to take progress pictures. We all became engrossed in what we were doing, amazed by the power a single stitch could have on the look of the piece, all feeling, I hope, the collective magic of making. None of us finished our work that day, which Susie had foreseen. We were each given a bobbin with the thread colours we'd been using, so we took our pieces home, encouraged to finish them there.
Susie was a wonderful teacher, supportive and enthusiastic, answering any questions we might have, telling us about her quite frankly outstanding artistic career. I left feeling inspired by this woman, by our shared love for an art form that is so important to us. I left feeling we should all find our way back to the Arts & Crafts ideals of William Morris, that we should all be making things, using our hands, fuelling our passions. There's only so much 9-5 in front of a computer screen we can take, and one day our creative souls will need to be fed. My advice is: try everything. Make time to make things, make anything. Whether it's ceramics, embroidery, wood carving, screen printing, find workshops local to you and go and feed your creativity. 
Niamh Wimperis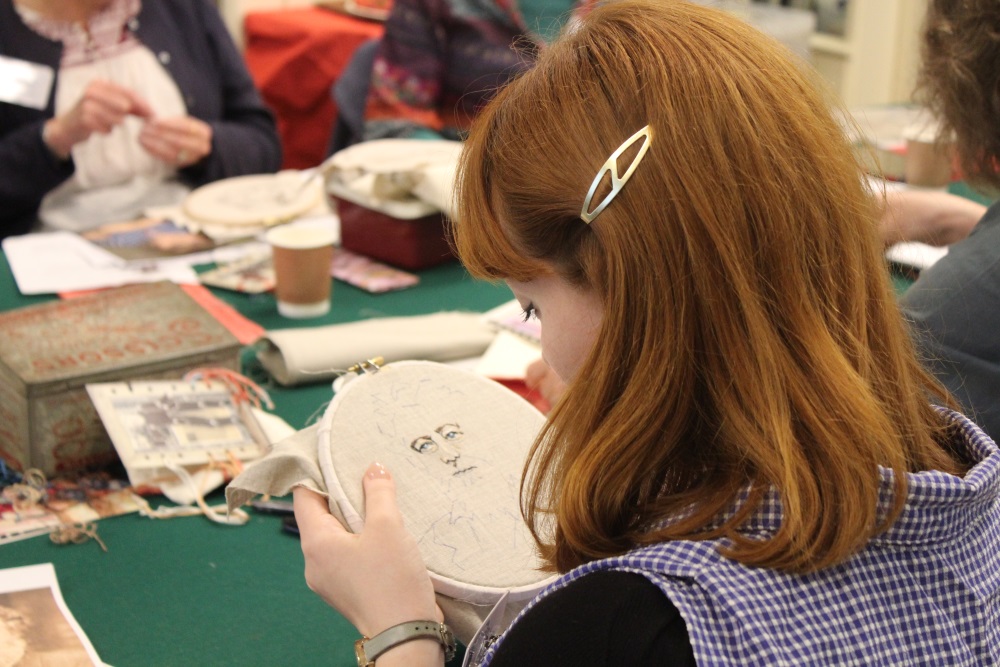 For more examples of Niamh's work visit her Instagram profile.
Get in touch with us to buy one of our courses as a gift - the perfect present for those who love old buildings. Email education@spab.org.uk or call 020 7377 1644.
We also offer gift membership, available from £30. Order before 10 December to receive our new welcome pack in time for Christmas and enjoy the cosy feeling of supporting our work. 
Sign up for our email newsletter