Presentation for 2019 Gloria e Marco scholar
The Gloria e Marco Award (GeM) was established in 2018 in memory of two young Italian architects, Gloria Trevisan and Marco Gottardi, who lost their lives in the Grenfell Tower fire on 14 June 2017.  Instigated by Peregrine Bryant Architects, the practice where Gloria was working, the Award offers other talented Italian architects at the beginning of their career an opportunity to study and gain experience of buildings conservation in the UK. Gloria and Marco's families, many individuals, architecture practices and heritage organisations - including the SPAB, Landmark Trust, Historic England and the National Trust – have supported the scheme. The first GeM scholar, Giulia Pannocchia, a graduate of the IUAV in Venice, visited the UK in autumn 2018.  
A reception at the Italian Cultural Institute in London on 20 August marked the successful completion of the 2019 scholarship by another Venice graduate, Federica Martinelli.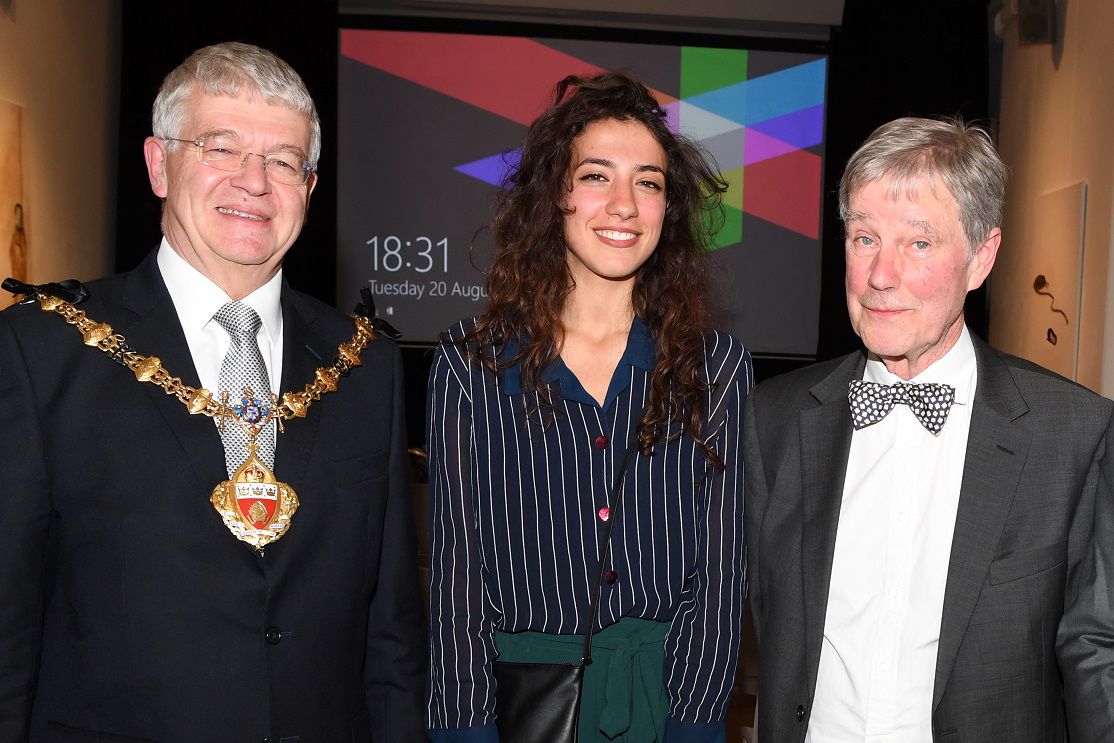 Peregrine Bryant spoke movingly of the origins of the GeM Award and how far it has developed in only two years, before presenting Federica with a specially-commissioned slipware salver by ceramicist Prue Cooper as a memento of her time in the UK. He commented "Federica has thrown herself into her scholarship with enthusiasm and commitment, and made the most of her experiences in the UK".
Federica gave a fascinating whistlestop glimpse into her intense schedule of visits, which had ranged from the SPAB Scotland working party on the island of Lismore near Oban, to National Trust properties in Kent; Canterbury Cathedral, the ancient London Wall, traditional cottages in Oxfordshire, a Derbyshire country house and industrial buildings in London's Docklands and Hampshire.  She declared the GeM scholarship, which also included a week spent with the Lancaster West Neighbourhood Team, who are working to improve the area around Grenfell, as "one of the best experiences of my life". 
Guests were delighted to hear an Embassy representative announce the decision by the Italian Ambassador to the UK, Raffaele Trombetta, to give his formal patronage to the GeM.
Image
Federica Martinelli at the reception, with Peregrine Bryant (right) and the Mayor of Kensington & Chelsea (left). Photo by Salvatore Mancuso.
Sign up for our email newsletter