Postcards from home: Portobello, Edinburgh
Amy Redman, SPAB Scholar for 2020-2021, explores the industrial heritage of 'Porty'.
I moved to Portobello in August 2019 because when a life-long dream to live by the sea is actually achievable you just have to do it! Situated on the coast to the east of the city, the Village of Figget became Portobello in the mid-1700s and then became a part of Edinburgh in 1896. A popular seaside bathing resort since the early 19th century, 'Porty' has been shaped by industry and tourism. It has been an industrial hub for brick, glass, lead, paper, pottery, soap and mustard production, as well as salt production up at Joppa and of course its thriving tourist industry.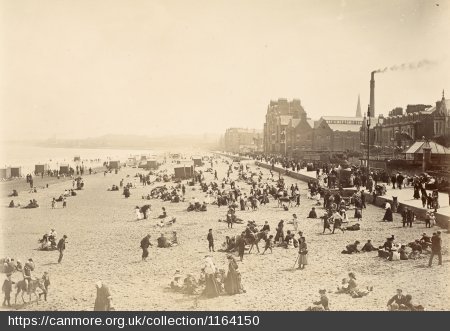 A large proportion of Portobello is designated an Outstanding Conservation Area due to the large number of strong and attractive Georgian villas and Victorian and Edwardian townhouses, many of which are category B and C listed. The Promenade was built in the 1860s. The brickworks, a timber pier and an open air swimming pool sadly now no longer exist.
PORTOBELLO SWIM CENTRE (1898. Category A Listed) Built for Victorian summer residents, tourists and locals, the swim centre is still in use today as a public baths and also contains one of the few remaining Turkish baths in Scotland.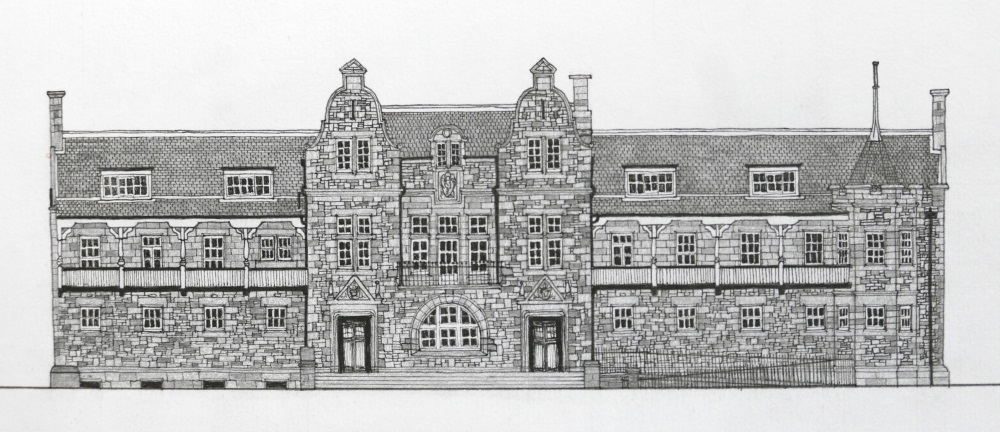 THE POTTERY KILNS (1906, 1909. Scheduled Monument) Belonging to the Thistle Pottery of Portobello and the only two bottle kilns left in Scotland. Portobello had a strong pottery industry up until the 1970s. Hot air from the coal fired furnaces flowed into the kiln through the floor vents, up the wall flues and out the chimney. The stoneware was protected by fire-clay cases or 'saggars' which were stacked floor to ceiling.
1 JOPPA PANS 'ROCK COTTAGE' (17th Century. Category B Listed) The 'oldest house in Portobello' was originally part of the Joppa salt pans and was added to later to house the workers of the salt works belonging to the Earl of Abercorn. It is built right on the edge of the coast and the garden, with vaults below, juts out into the sea.
W.M.RAMSEY TECHNICAL INSTITUTE (1909. Category A Listed) This former chocolate factory and Institute for the Arts and Crafts (although not at the same time) is built with a reinforced concrete frame designed by E.P. Wells, civil engineer and reinforced concrete specialist, with a red pressed fire brick exterior.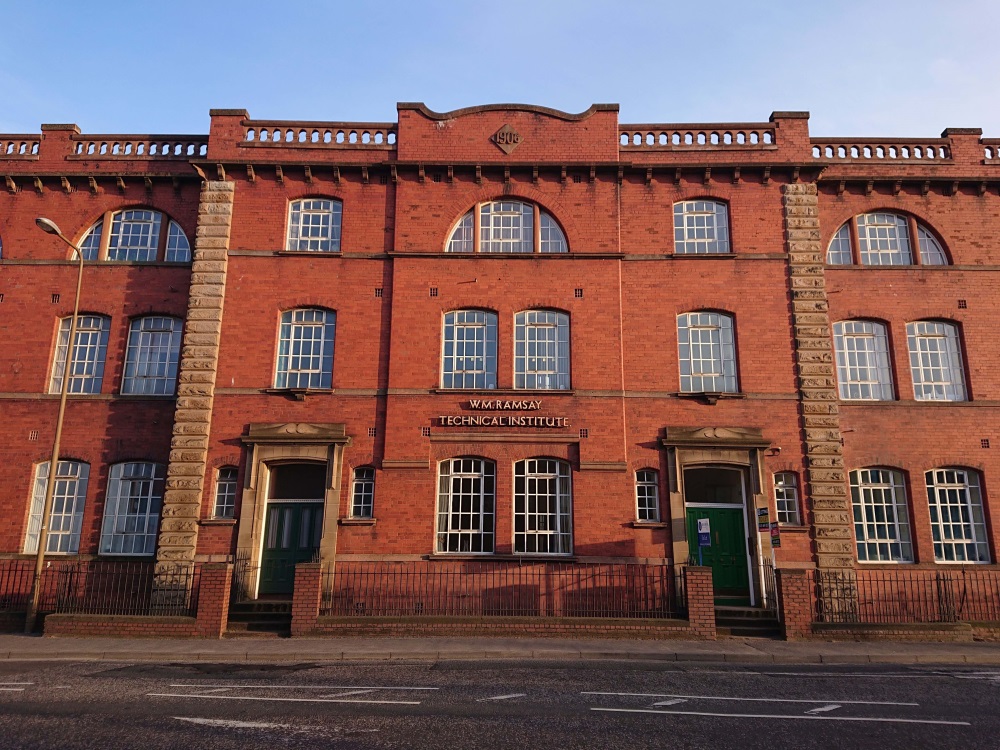 Portobello has too many interesting buildings to choose from, but I hope this brief glimpse into the industrial heritage of Porty has been of interest.
Archive images from Canmore, Historic Environment Scotland. All other images by Amy. Follow the 2020-21 SPAB Scholars on Instagram.
Sign up for our email newsletter