Postcards from home: the Bridgewater Canal, Manchester
We enjoy our local heritage in lockdown. 2020-21 SPAB Scholar Lucy Newport writes from Manchester.
As one of the Scholars chosen for 2020, I had just moved from my base in Kent when the lockdown began. Finding myself in the city of Manchester, I'm using my daily walks around the Castlefield area to learn about its rich history.  At the confluence of the Medlock and Irwell rivers, it's where the Romans settled in 79AD and was a key area for the Industrial Revolution.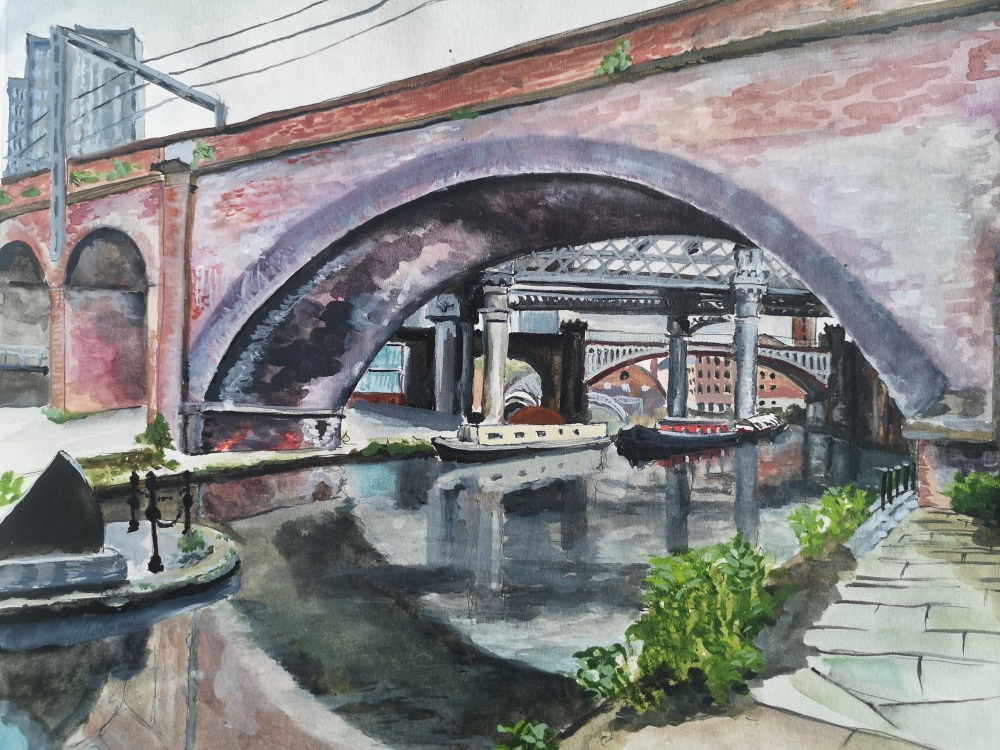 The Duke of Bridgewater's pioneering canal of 1765 ends here, built initially to connect Manchester with his coal mines in Worsley, Lancashire. The exposed sandstone cliffs seen at Castle Quay were cut back for coal to be heaped alongside the canal. When the Rochdale canal joined the Castlefield basin in 1804-6, the two canals completed a route from the west to east coast. A late 19th-century lock keeper's cottage is located where they join at lock 92.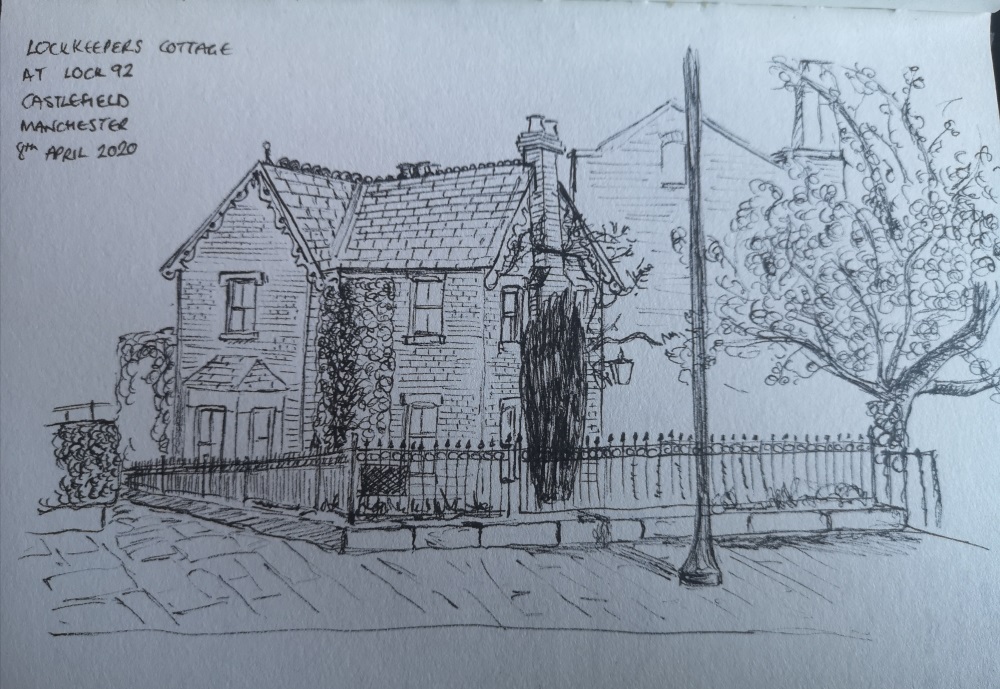 The oldest surviving warehouse in the Castlefield Basin is Merchant's Warehouse, built in 1825 and refurbished by Ian Simpson Architects in 1995-7. The paired shipping holes to the front was an adaptation to warehouse design for the canal; so the barges could enter directly and offload with maximum efficiency given the constant water level.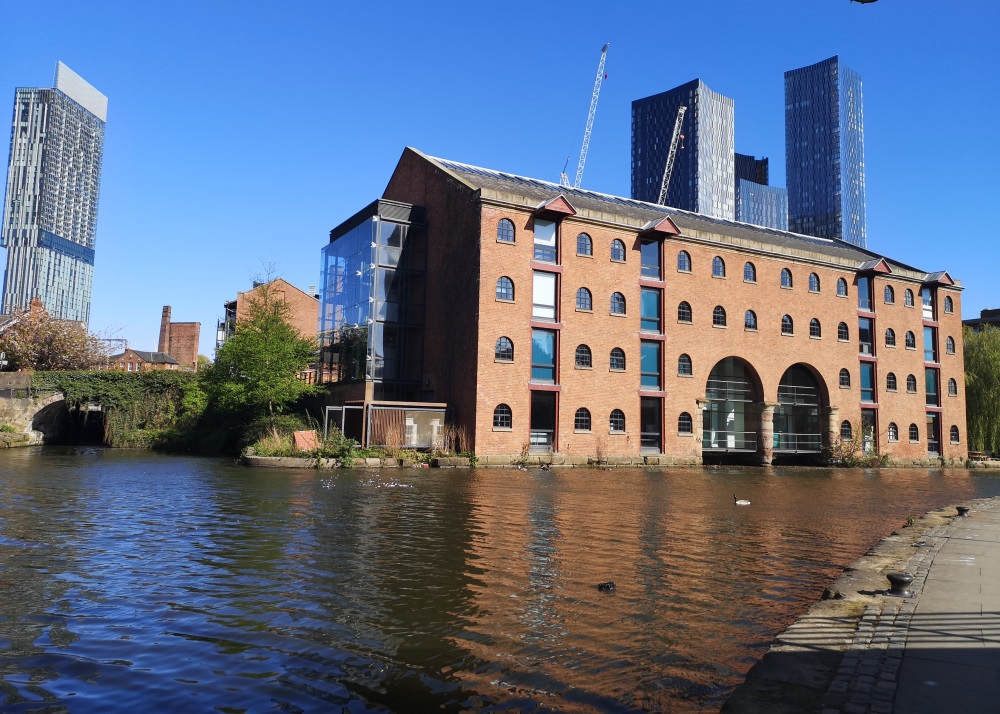 A more recent addition to the canal is the Merchants bridge by Whitby Bird & Partners in 1996, which utilised a cantilevered sickle arch, inspired by Calatrava's La Devesa Bridge in Ripoll, Girona.
Since 1930 the SPAB's Lethaby Scholarship has offered an unrivalled training opportunity to architects, surveyors and engineers, learning on site from architects and specialist craftspeople. Many SPAB Scholars are now among the leading conservation experts in the UK and overseas, looking after some of the most important historic buildings and sites. We need your help to ensure the Scholarship's future. Please make a donation or become a member. You can also donate if you text 'SPAB' and the amount you'd like to give to 70085.
Images by Lucy Newport.
Sign up for our email newsletter