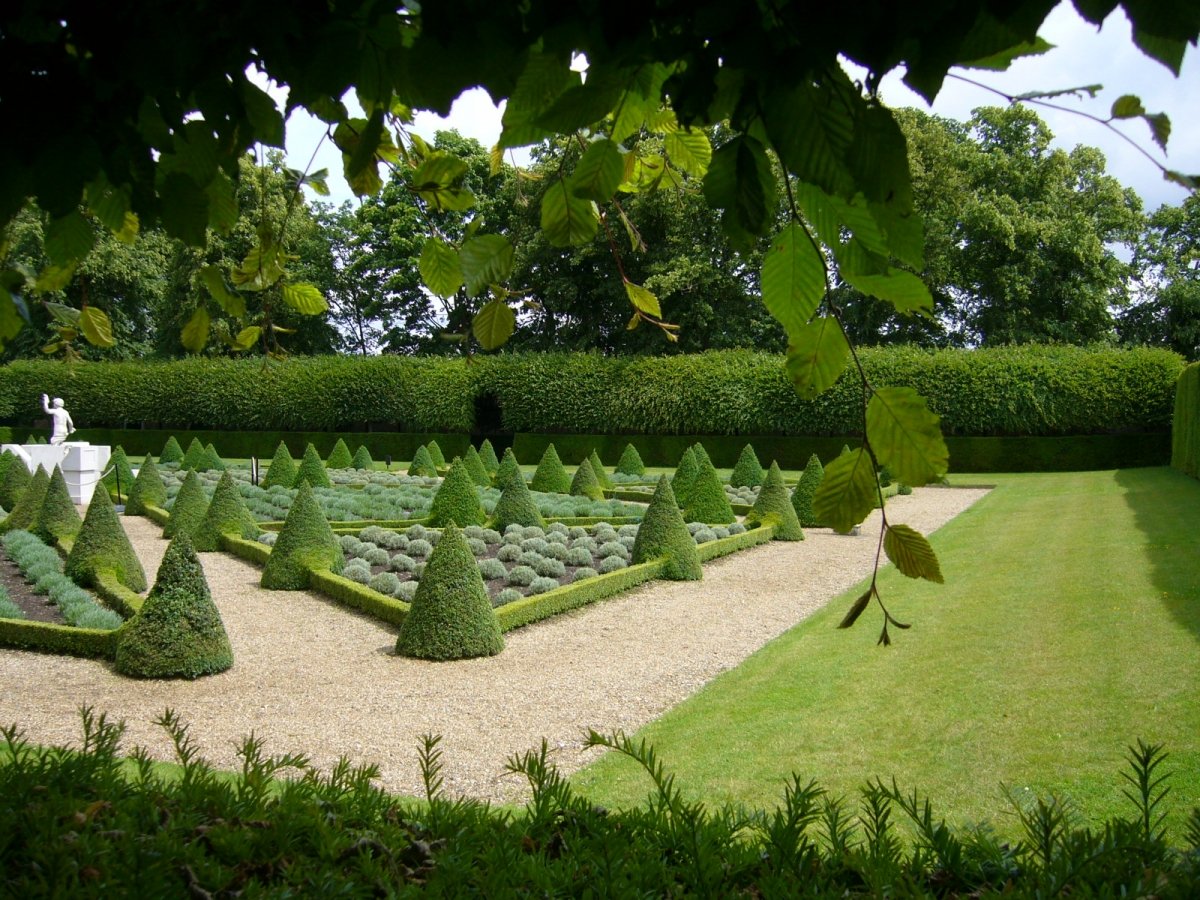 Historic gardens: topiary talk
To celebrate Volunteers' Week (1-7 June), the SPAB's volunteer gardener, Julie Charlesworth, writes about one of her favourite garden tasks – getting creative with topiary! Come and visit the SPAB's own garden (unfortunately there's no topiary) during the National Garden Scheme. We're open 11am-4pm on Saturday 16 June.
There are many jobs to do in the garden at this time of year but one important task that I always look forward to, is the pruning of box (Buxus). It's the time to get creative with topiary! Traditionally, box topiary is cut around Derby Day, in late May to early June. From a horticultural point of view, this is an ideal time because box has had its growth spurt and the danger of frost has usually passed. I also like to think it was a good task to set gardeners in the past when many families were out for the day visiting the races and associated entertainments in Epsom.
The reality is though it can take more than a day to cut if there is a lot of it and once the enthusiasm of tackling the first few shapes has waned, your arms ache and it feels like it will never end. Luckily, we spread the work over a few weeks at Chastleton House (National Trust), where I am part of the volunteer team that gets stuck into the pruning of the box topiary every year. This is a real privilege as it dates from the late 19th century, and although the original designs have long gone, skill and care is still required to keep the interesting and rounded shapes. So, the squirrel is just about recognisable but the table with tea-cups on is but a distant memory.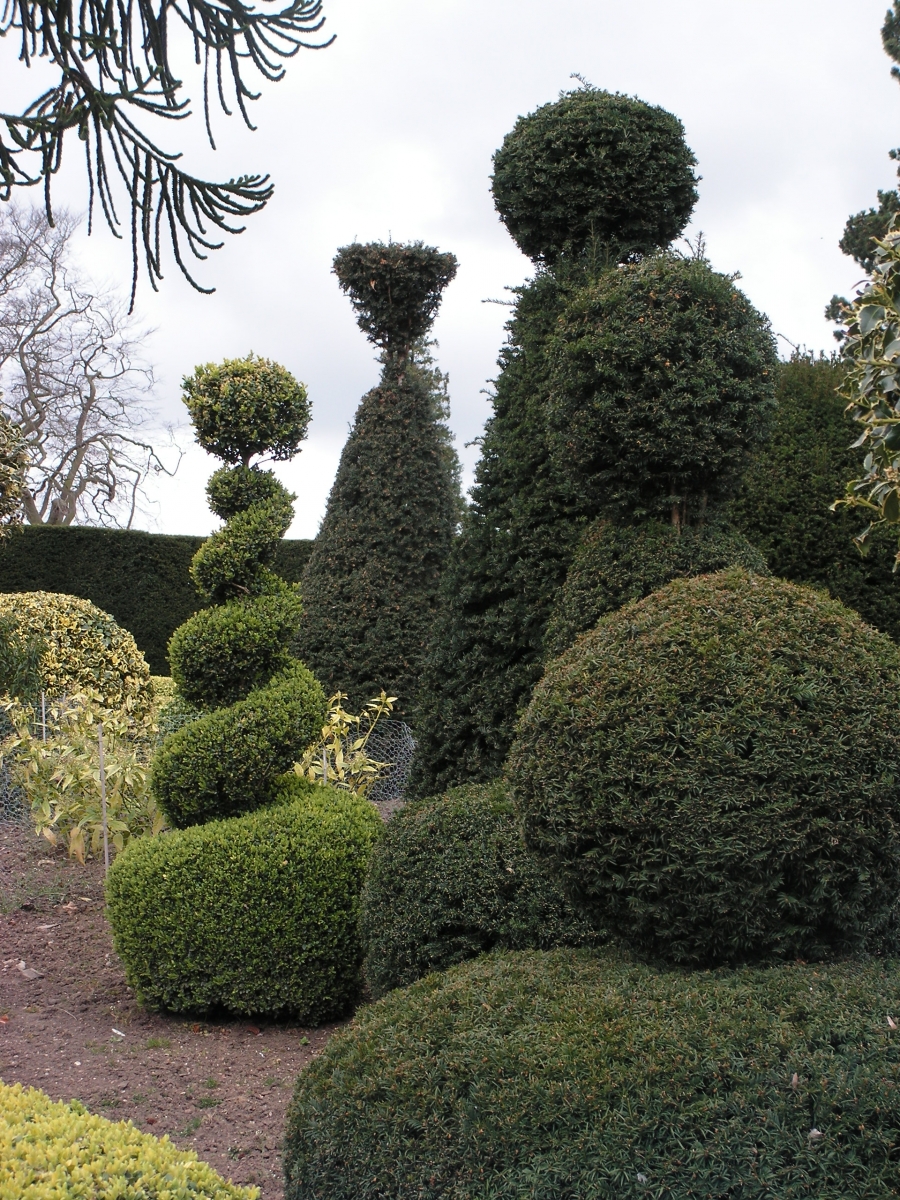 Topiary at Brodsworth Hall, Yorkshire (left) and Great Dixter, Sussex (right)
Box is not the only plant to topiarise. Yew, holly, bay, privet, laurel, Pittosporum, honeysuckle (Lonicera nitida) and herbs such as lavender and santolina all work well. Topiarised hedges can provide structure, frame a view, emphasise a long vista, or as in the 1600s, create fantasy in the garden with weird and wonderful animals. Topiary can also be fun and kitsch – who doesn't like to see a topiarised chicken poking out of a hedge? Topiary has been in and out of fashion, depending on the degree of 'tamed nature' versus informality that gardeners wanted from their garden design in the past. For example, William Robinson, who popularised the idea of the 'wild garden' in the late 19th century, wrote: 'It would be easy to fill a comic journal with the ugly monstrosities of the Topiarist'. Yet topiary works well even within an informal garden and it can be seen in many beautiful Arts and Crafts gardens, which fuse formality and informality so well. In fact, topiary dates back to ancient Egypt and was popular with the Romans who brought the art to the UK and used it most famously at Fishbourne Palace in Sussex, where there is rare archaeological evidence of magnificent box hedges, so it is likely to stay as a feature in many gardens.
Here are my top five gardens with interesting topiary: Packwood House (Warwickshire), Great Dixter (Sussex), Levens Hall (Cumbria), Rodmarton Manor (Gloucestershire) and Athelhampton House (Dorset). These are all English but of course there are wonderful topiary gardens all over the UK and abroad: the amazing Marqueyssac Garden in France is on my to-visit list!
Sign up for our email newsletter