From the archive: Glass slides of Westminster Abbey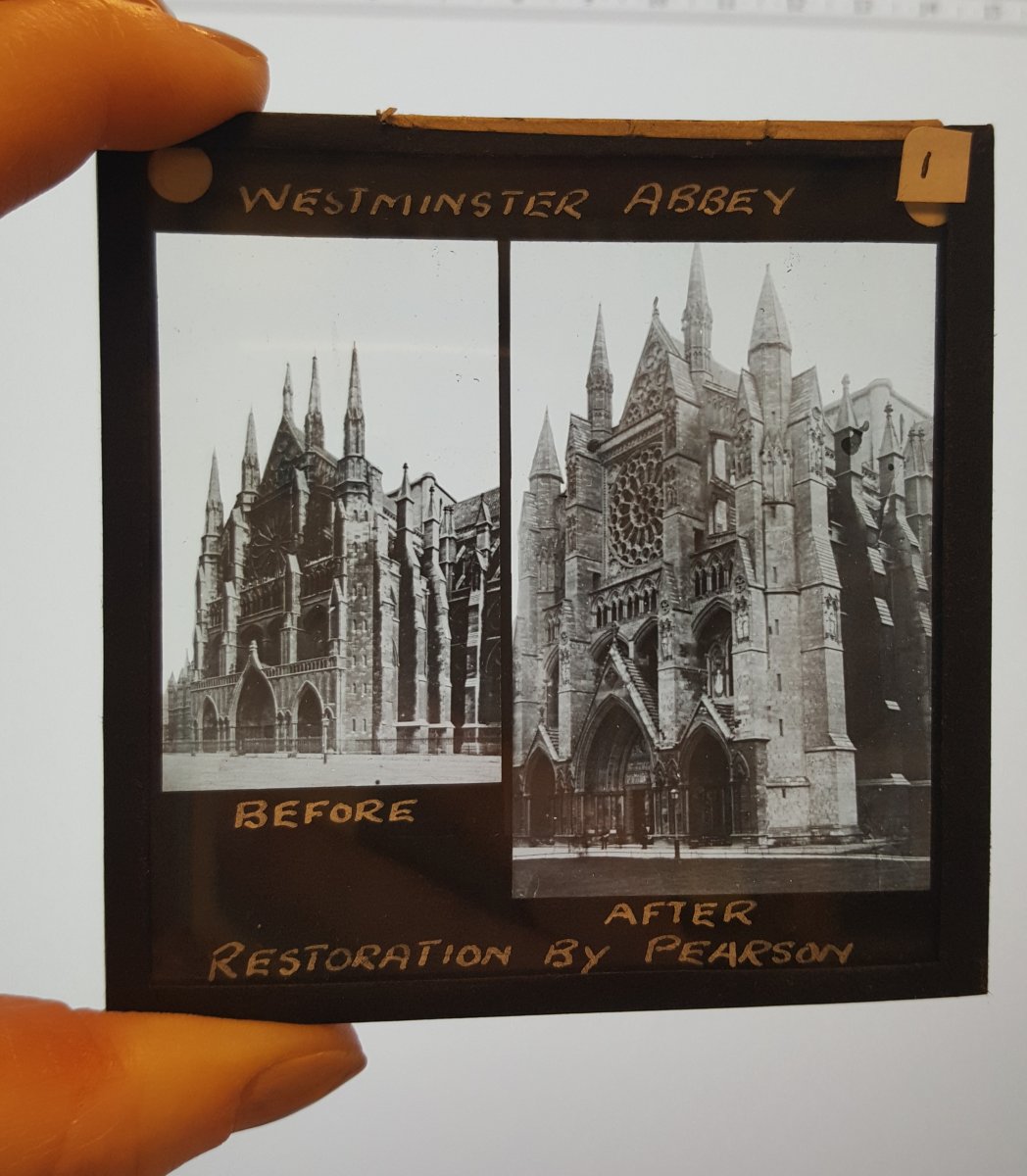 The SPAB archive contains a collection of magic lantern slides which are being catalogued by volunteers who are rediscovering some wonderful images of ancient buildings and structures around Britain.
One building for which there are numerous glass slides is Westminster Abbey. These images complement the archive casework files which document the SPAB's interest and involvement with works carried at the Abbey.
The slide collection for the Abbey includes an exterior view of the entrance to the Jerusalem Chamber and an interior view of the Chamber looking south. The Jerusalem Chamber dates to the 14th century and is a room in what was formerly the abbot's house which was made the deanery when the monastery was dissolved in 1540.
The Jerusalem Chamber has been the scene of several important events - Henry IV of England died in the Chamber on 20 March 1413. This was immortalised by Shakespeare in Henry IV, Part 2 when Henry IV realises that the will never lead an army to join the Crusades in Jerusalem, where it was foreseen that he would die, but that he will die in the room named "Jerusalem". The committees held to write the Authorized Version of the Bible in 1611, the Revised Version in 1870, the New English Bible in 1961 and the Revised English Bible in 1989 all met in the Chamber, and it has been used to house the coffins of some of the notable people whose funerals have taken place at the Abbey, including Joseph Addison and Sir Isaac Newton.
30 kings and queens are buried in Westminster Abbey, the first being King Edward the Confessor who decided to build this church at Westminster in the 11th century. The slide collection includes many views of the interior of the Abbey showing the royal tombs, including that of Henry III.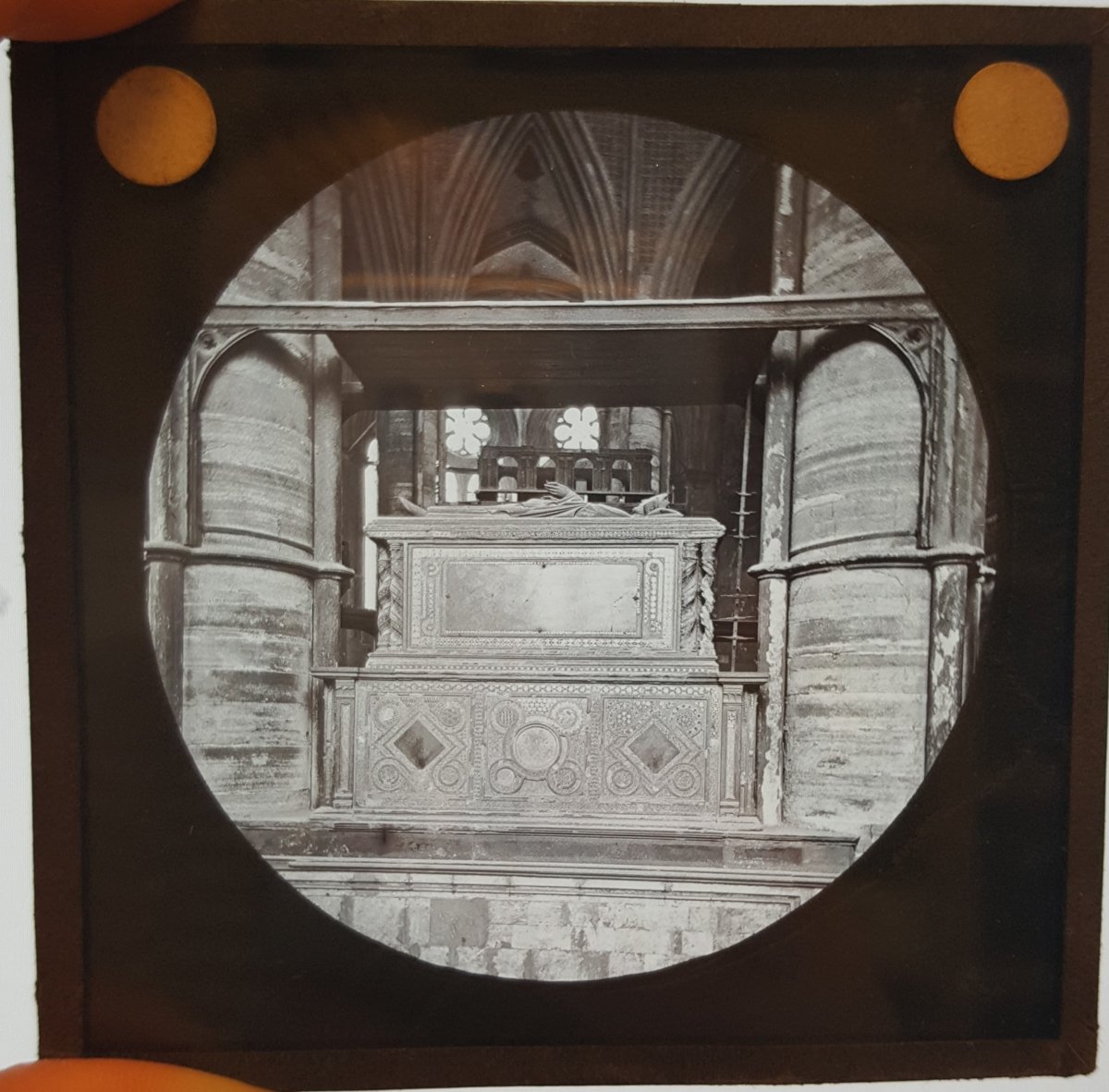 Once the lantern slides have been catalogued, one of the next tasks will be to see how many of the slides match up with photographs from the albums in the archive – there are certainly a few, including the before and after images of the Abbey after work by John Loughborough Pearson (Surveyor at the Abbey 1879-1897). Ultimately, the catalogues of the slide collection, the photo albums and the archive files will be available online for researchers to consult.
Become a member today, and support our work. 
Sign up for our email newsletter