Anthony Goode Award at the working party
We are so grateful to everyone who attended our working party this year. We like to think all the volunteers and specialists are filled with the working party spirit, which allows a small group of amazing people to achieve a tremendous amount in a short space of time.
In 2018, our great friend, supporter and talented craftsman, Anthony Goode died. Anthony never missed a SPAB working party. To honour him, Joe Orsi, a fellow member and craftsperson created an award, formed from Anthony's pointing irons. This is presented at our summer working party to the person who best embodied the working party spirit - a warm mixture of generosity, dedication and enthusiasm. This year, the first year, it was awarded to Britt Harwood. Britt is an architect and timber specialist based in Huddersfield. She never misses a working party, and is so patient in leading volunteers in repairs, and is just great fun.
Britt says: "I was incredibly touched to be given this award for two reasons. Firstly that I was considered worthy and second that it was given in memory of the wonderful Anthony Goode. When I met Anthony back in 2012 he was an instrumental part of the working party, a lovely man, patient, knowledgeable, generous, a true SPAB legend. He encouraged me to involve myself more with the working party and year on year that increased involvement has been more and more rewarding and fun. He was a great person to hang out with at the end of a long day, to debate, share stories and drink a few beers with. Anthony Goode's legacy lives on in all of us involved with working parties and being a small part of that is an absolute privilege."
Our working party this year at our Old House Project had to be smaller and more low-key than unusual because of the pandemic. You can make a difference by sponsoring one of our beautiful new roof tiles.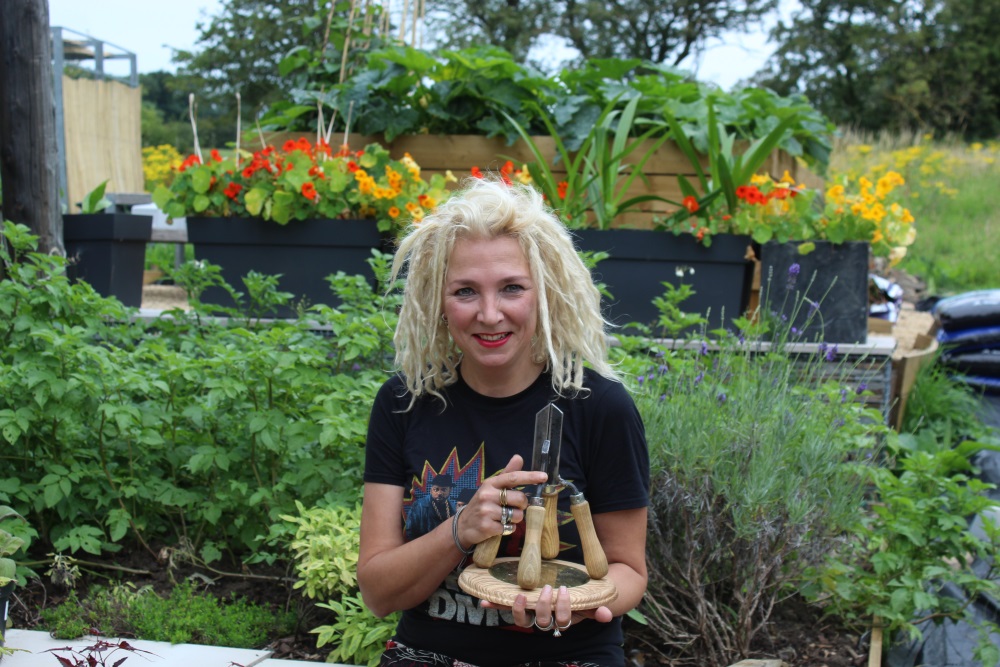 Sign up for our email newsletter