Inappropriate replacement windows blight old buildings. They are the home 'improvement' likely to cause most harm to a property's value. However, it is a common misconception that old timber windows are incapable of being upgraded.
How feasible is it to upgrade rather than replace old timber windows?
Windows in the majority of old buildings can be upgraded for better draughtproofing, thermal insulation, noise control or security though total compliance with modern standards may not necessarily be advisable. Upgrading is nearly always preferable to replacement and may entail some associated repair (see Timber Windows). A careful, practical approach is needed, and, where work is planned, the SPAB may be able to suggest names of specialists in your area.
Might 'Part L' of the building regulations require me to replace an old timber window?
Not with a historic building. 'Historic' in the context of Part L includes buildings that are listed or in a conservation area, and, importantly, buildings that are unlisted but have 'historic and architectural features for the preservation of which a sound case can be made'. While Part L seeks to improve the energy performance of all buildings, including existing ones when altered, extended or subject to change of use, it states that with historic properties a 'reasonable' approach must be taken that balances the conservation of fuel and power with the conservation of the fabric.
If upgrading existing windows is not practicable, benign improvements might be made elsewhere (for example, fitting thermostatic controls to radiators). Unlike replacement, window repair is not subject to Part L. Similar requirements apply in Scotland under Part J.
Do I simply have to put up with draughts through old timber windows?
No. Although old buildings that 'breathe' need greater ventilation to remove moisture than new ones, air leakage through windows is often excessive. Furthermore, owners commonly mention thermal radiation through glazing as the reason for replacing windows whereas, in fact, the major source of heat loss is air infiltration around casement edges. Elimination of draughts should, therefore, be the immediate consideration.
First, service, ease and adjust the opening casements. If air leakage between the frame and casements is still a problem, this might be remedied by draughtproofing the windows and, if present, shutters too. The various forms can be either a gap filler (mastic or foam) or oversized fitting (tube, brush or fin). To reduce condensation, allow for additional ventilation near sources of moisture, or only partially seal windows. Heavy curtains, insulated blinds, reinstated shutters and secondary glazing may be used additionally or as alternative methods.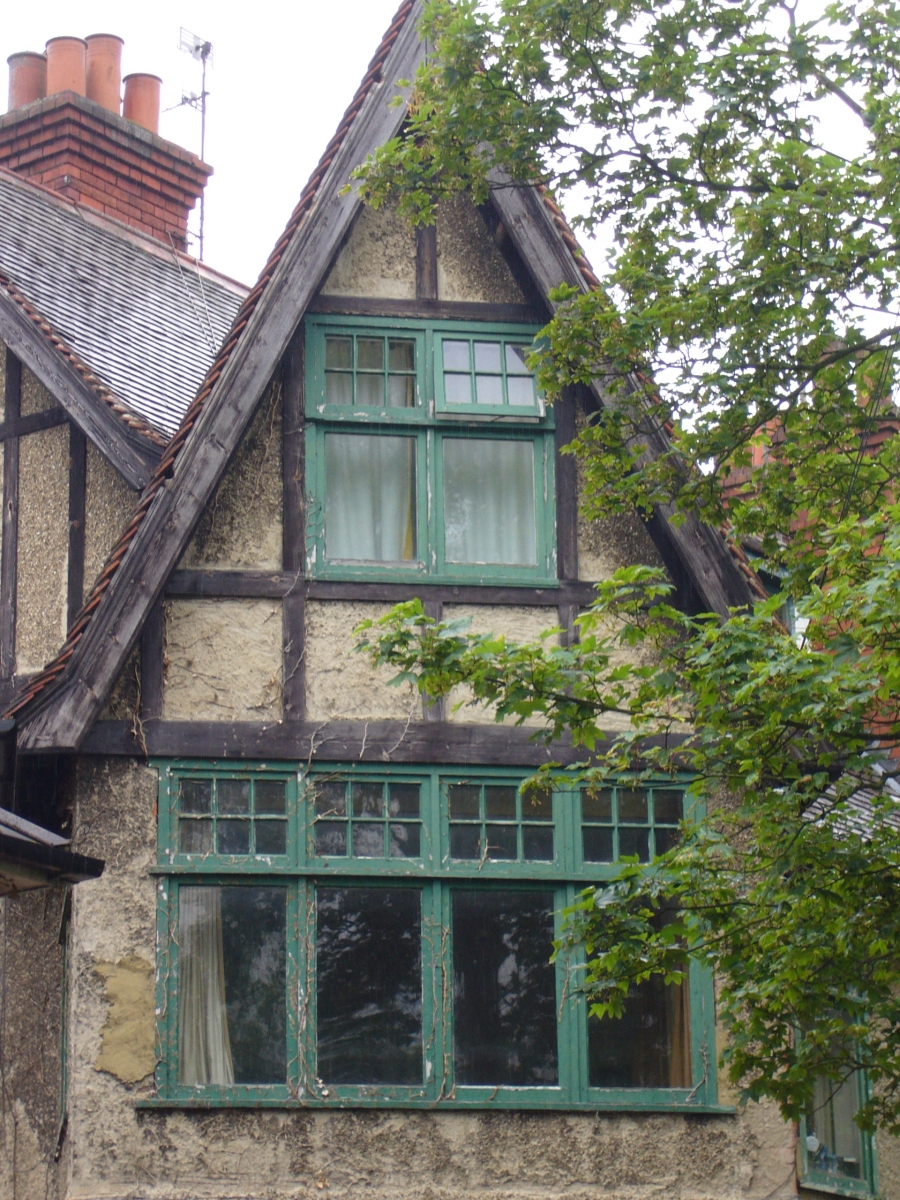 Edwardian timber windows
How can I improve the thermal insulation of old timber windows?
As well as draughtproofing, secondary glazing may be a good way to reduce the thermal transmittance (U-value) of old windows. It comprises an extra layer of (ideally non-reflective) glass that fits to the inside of the existing window and, if well designed, is unobtrusive. It can be removed when not wanted in the summer. For thermal insulation, the optimum air gap between panes is 20 mm. A little ventilation should be maintained through the outer window to prevent condensation on the inner face.
Because windows in old buildings are typically small relative to wall areas, the amount of heat saved means double-glazing is rarely cost-effective. Double-glazed units result in loss of historic fabric, are obtrusive and suffer misting as seals eventually fail.
Can I reduce noise through old timber windows?
Secondary glazing combined with draughtproofing is suggested, reducing low and high frequency noise respectively. The same principles apply with secondary glazing as when used for improving thermal efficiency - except there must be a wide air space between panes (minimum 150 mm) and their thickness should differ by at least 30%. Fitting secondary glazing in just some windows (perhaps only those alongside a busy road) can offer better acoustics internally than upgrading them all.
Can the security of old timber windows be improved?
Measures include supplementing existing ironmongery with new fittings and, where they exist, closing and barring shutters at night.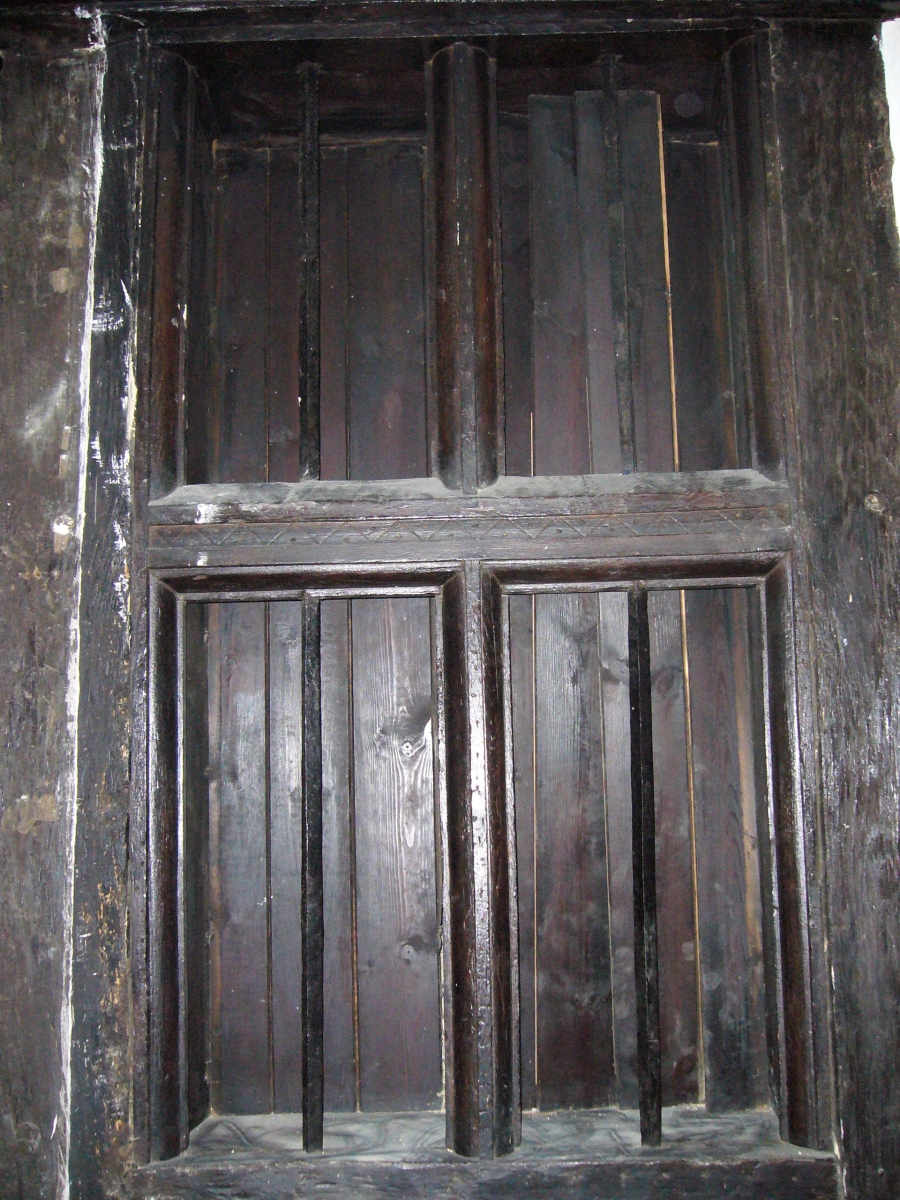 Late 17th century unglazed window with shutters
Further Reading:
English Heritage (2012) Timber, Practical Building Conservation, Farnham: Ashgate Publishing Ltd
English Heritage (2011) Glass, Practical Building Conservation, Farnham: Ashgate Publishing Ltd
Sign up for our email newsletter