Walk & Talk: Maintenance in Edinburgh's Old Town

Walk & Talk: Maintenance in Edinburgh's Old Town
Part of Doors Open Day 2022: Standing Strong
Date:
25/09/2022 - 25/09/2022
Audience:
Introductory, General Interest
Location:
Greyfriars Kirk
1 Greyfriars Place,
United Kingdom
Event details
This short walking tour of Edinburgh's Old Town is being presented as part of the Doors Open Day festival for 2022.  
Doors Open Days is Scotland's largest free festival that celebrates places, history, and culture. It offers free access to over a thousand venues and events across the country each September. The theme of this year's festival is "Standing Strong", which will highlight the value of regular building maintenance and community approaches to looking after buildings and places. 
This tour will be presented by Estelle Meyer, architectural historian and tourguide from Cobbletales.  She will be joined by Nic Boyes, SPAB Scotland Guardian and stone conservation expert. Between them, you will hear some history of the buildings, but also be encouraged to look up, so spot the maintenance issues, to discuss past and possible future repairs.  We hope this will be a lively and interesting roving debate!
The event is FREE, but we do ask you to register beforehand.  If you later find you cannot attend, please let us know so that we can invite others on the waiting list. 
We will meet at Greyfriars Kirk to start the tour, followed by George IV bridge, and specific locations between the Castle Esplanade and the Cannongate.  Please wear comfortable shoes, and bring a brolly if the weather looks inclement!
Walking time 10.30am - 12 noon.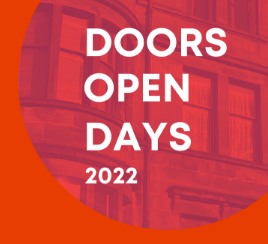 .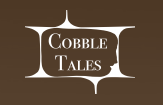 Multiple bookings
As long as there is space on the event, we usually allow you to book for both yourself and a guest. When completing the booking form, you will be asked to select the number of people and put in your own details on the first page, then to put in your second person's details on the next page. The event fee shown on each of these pages is for the individual person - you will be shown the total amount due once you get to the summary page.
About SPAB Scotland
Members of the SPAB living and working in Scotland decided to form their own semi-autonomous group in 1995. Scotland has its own building traditions, architectural language and property laws, all of which are best dealt with locally. All members of the SPAB residing in Scotland are automatically members of SPAB Scotland.
Accessibility: please contact the Group Organiser before booking to discuss any special access requirements.
Images - Wikicommons: By Enric - Own work, CC BY-SA 4.0, https://commons.wikimedia.org/w/index.php?curid=72853954