An Introduction to Natural Cement & Septaria

An Introduction to Natural Cement & Septaria
Well run, great team, a lot to take in. Fascinating history with the chapel and Boxley Abbey. Very interested to learn about lime burning on site with local material.
Date:
12/10/2023 - 12/10/2023
Course Type:
Courses & Study Day
Audience:
Introductory, Intermediate, General Interest, CPD, Leisure Learning
Location:
SPAB Old House Project
Boarley Lane,
Kent
United Kingdom
Event details
Join us on this practical one-day course to learn about the history, production and application of Roman Cement, and about Septaria from which this and other natural cements were made. 
You will learn about its unique properties, and how to obtain modern materials to match its permeability and strength to carry out effective repairs.  
Following introductory talks and lime kiln demonstrations from Building Limes Specialist Stafford Holmes and others, you will gain hands-on experience crushing and then casting Roman Cement into your own moulds. 
This course will be useful to specifiers and contractors specialising in historic buildings and other conservation professionals. You will come away with a better understanding of this often-overlooked material and how to recognise and care for it on the buildings you work with.
What is Roman Cement?
Roman Cement is a natural, breathable cement that was produced by burning and crushing Septaria, which was used as its base cementitious mineral. 
It was applied extensively as an external render from the late Georgian period and throughout the 19th century, and its use was far more widespread than generally recognised, often because of later surface finishes of oil paints and other renders that can cause deterioration.
Roman cement was a strong and versatile material, used in all forms of both decorative and plain rendering, often to give the appearance of stone.  
Removal and re-rendering can cause damage to a building's fabric, but with good maintenance and effective repair the durability of Roman Cement renders can be maintained.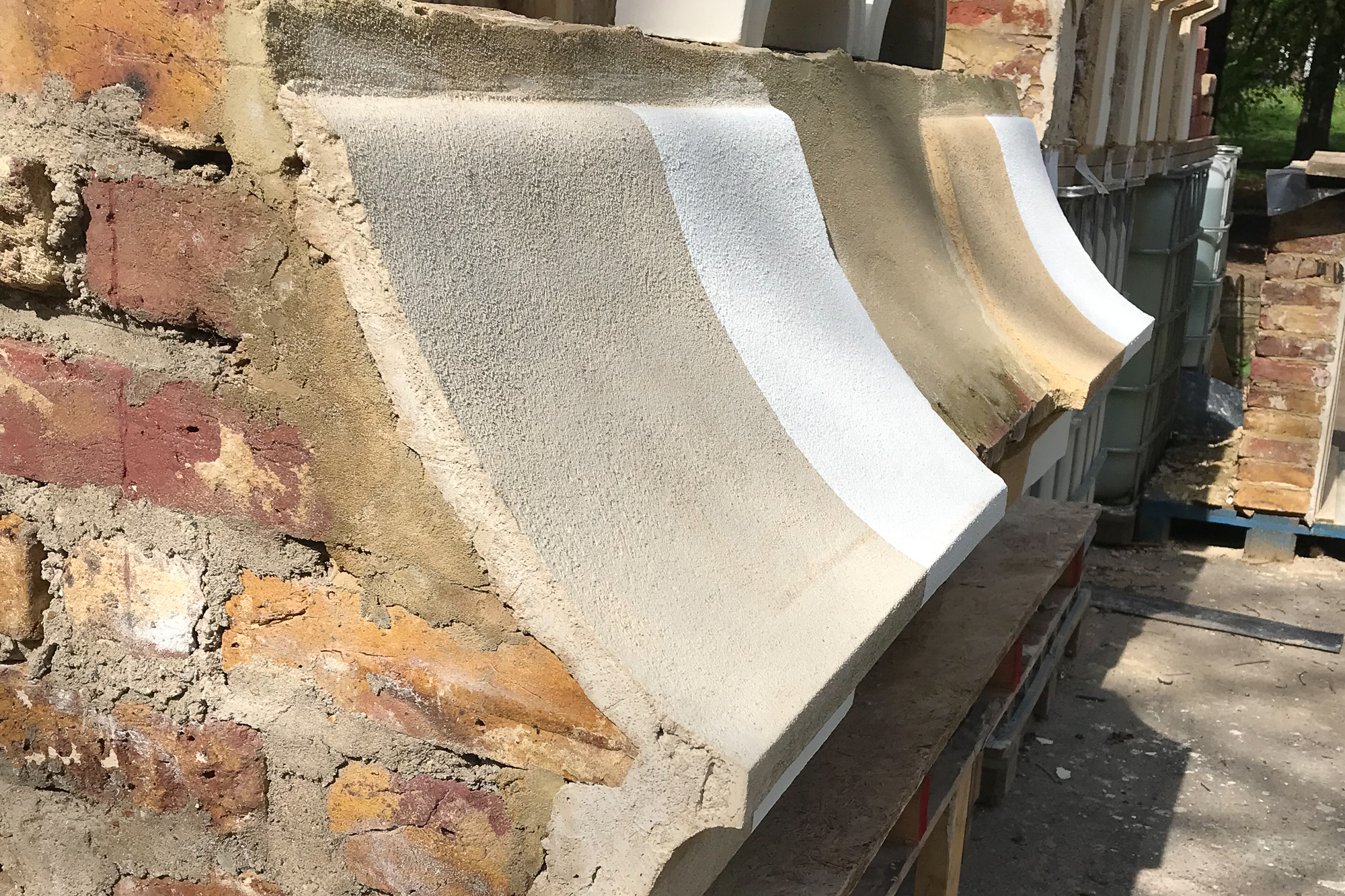 Course tutors 
This course is led by Joe Orsi, Historic Buildings Consultant, SPAB Technical Panel member
Joe Orsi will be joined by:
Stafford Holmes, Building Limes Specialist, Architect, SPAB Technical Panel member
Jonny Garlick, SPAB Special Ops Manager, OHP Project Manager
Hugh Conway Morris, Architect, Craftsman, Lime Kiln Specialist
Mark Murthwaite-Price, Lime Kiln Specialist
Programme
09.30    Meet at The Old House Project site entrance 
10.00    Welcome and Introduction to the Old House Project (Jonny Garlick) 
10.30    Health and Safety briefing   
10.35    Talk on the history and uses of septaria/natural cement
Case studies:
Kedleston Hall
The Royal Institution (fluted columns, capitals, decorated cornicing, architraves)
Gunnersbury Villa Mansions (Roman Cement render plus a complete range of cementitious binders including Portland cement mixes, lime mortars, pure lime mixes, hydraulic lime mixes, natural cement mixes and combinations of these)
11.30    Tea & coffee break
11.45    Introduction to the lime kiln (Mark Murthwaite-Price, Hugh Conway-Morris)
12.45    Removal of calcined septaria (burned the day before by Mark Murthwaite-Price)
12.45    Crushing/grinding of cement in preparation for casting
13.45    Lunch break
14.30    Reloading the kiln with limestone to demonstrate how septaria was loaded into the kiln and temperature-controlled (Mark Murthwaite-Price)
15.15    Delegates pour their sample of cement into their mould
16.00    Tea & coffee break 
16.15    Removing casts from mould
16.45    Final Q&A and clean-up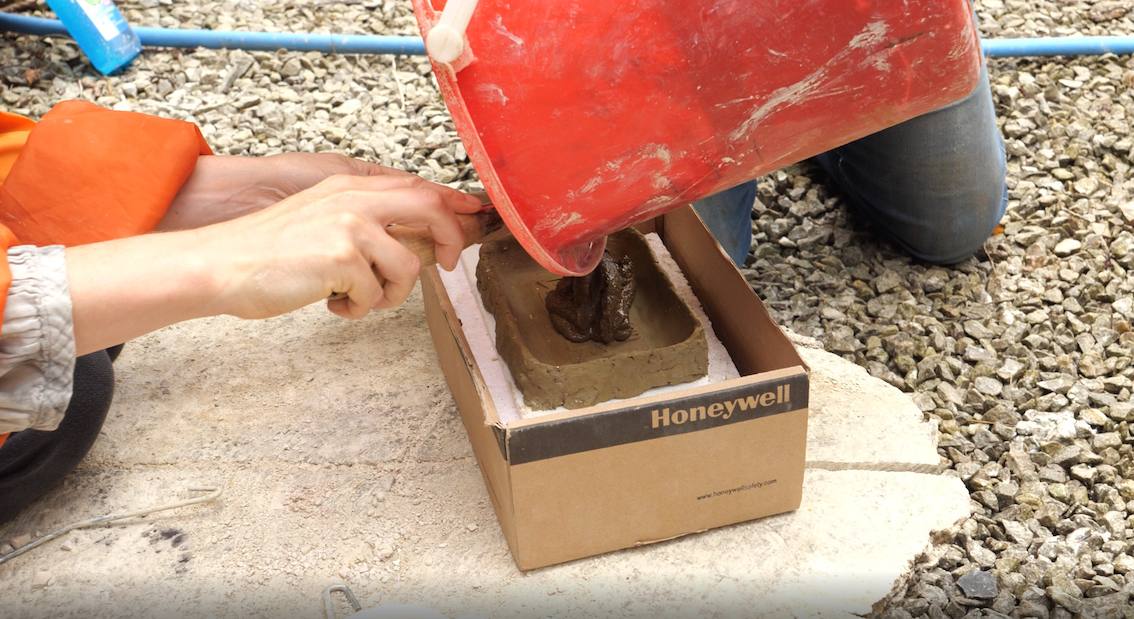 Accessibility: please contact the SPAB before booking to discuss any special access requirements.
Images © Daniel Bridge