SPAB Fellows, past and present, celebrated 30 years of the Fellowship programme at the Carpenters' Company in London in November alongside supporters and donors.
Matthew Slocombe, SPAB director, introduced the four 2017 SPAB Fellows, commending them all for their commitment to their craft and the Fellowship. Dale Perrin, this year's carpenter Fellow, told guests what a privilege it was to travel to all corners of the UK in the pursuit of exemplary craftsmanship and said "it would take a good through years to sift through everything they've learned on the Fellowship", before warmly thanking all the hosts and tutors that made their year of conservation learning possible.
The guest speaker Richard Kindersley, a hugely influential letter carver responsible for work at St Paul's Cathedral, Westminster Abbey and London Bridge, spoke passionately about the importance of crafts. In the mid-century modern Carpenter's Hall with its exquisite joinery, Richard talked about the tactile nature of good craftsmanship: "the first thing a person wants to do when they see a fine piece of craftsmanship is to touch it. This process is like the closing of the circuit."
Without our funders and partnerships this scheme wouldn't be possible. The SPAB William Morris Craft Fellowship is generously supported by Historic England, Historic Environment Scotland, William Morris Society, the Churches Conservation Trust, the William Morris Craft Fellowship Trust, the Drake Trust, Carrington (1953) Ltd, the Building Limes Forum, Carpenters' Company Charitable Trust, the Stuart Heath Charitable Trust and the Delves Charitable Trust.
Lord Cormack, a member of the Fellowship founding committee, closed the event by reflecting on our historic buildings, they were "created by the craftsmen of the past but wouldn't survive without the craftsmen of the future" and that it is the dedicated work of those that understand these buildings that ensures their survival.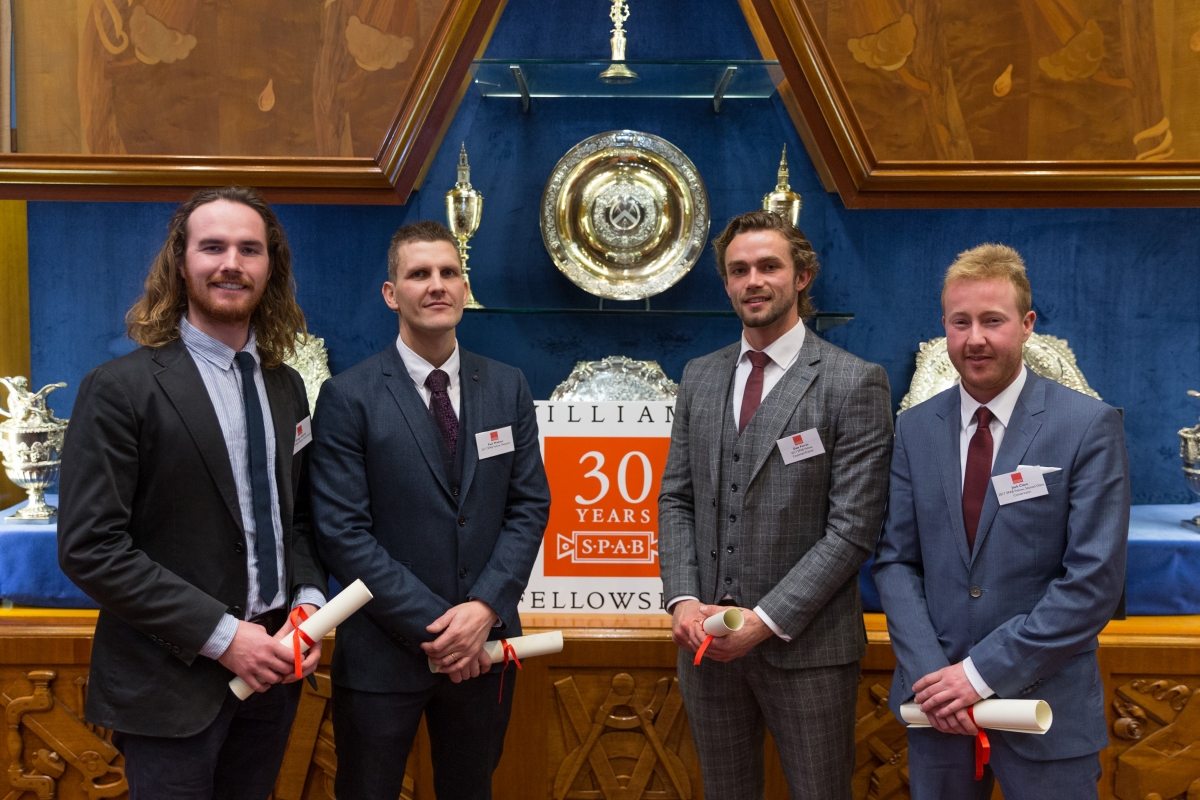 Sign up for our email newsletter