Volunteers: Pinelopi on working with the education team
The SPAB has a small, dedicated staff, but our work relies heavily on the help of volunteers. For National Volunteers Week, we asked some of our volunteers to share their experience. Earlier this year architect Pinelopi Antoniou volunteered at our offices with our education team. Here she explains how she got involved.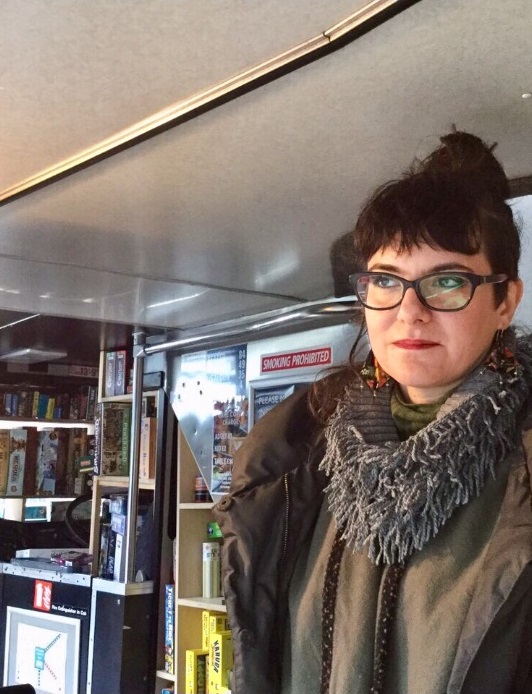 As an architect interested in building conservation, I have always been aware of the SPAB and its work to champion knowledge and quality in conservation and repair of old buildings. 
Having found myself in between jobs earlier in the year, I decided to volunteer for the Society's education department.
During my time there I was very excited to help with the preparation of the 20th anniversary celebrations of the SPAB's John Betjeman Award; the award that promotes excellence in the conservation and repair of places of worship of any faith in England and Wales. I carried out archival research into past winners, in an attempt to identify common threads and interesting facts about the buildings, as well as establishing points of contact in order to find out what issues these buildings might be facing now. Consolidating these findings has aided in determining the shape that the celebratory events might take, which will  help promote the award. I also had the opportunity to assist in writing a few casework articles for the SPAB Magazine, a task I thoroughly enjoyed.
Volunteering with the SPAB has truly been an eye-opening experience for me. I really appreciated the atmosphere of inclusivity and support within the organisation, enjoyed researching a variety of the wonderful historic buildings This has  helped reinforce my love of building conservation  and solidify my future career plans. I am currently working in the heritage department at BDP on a variety of projects including the Royal Albert Hall, and hoping complete my training as a conservation architect soon. 
To learn more about volunteering with us, please visit our volunteering page or get in touch - we'd be delighted to hear from you. Please email info@spab.org.uk. 
Sign up for our email newsletter