Student architecture competition open for entries
SPAB Philip Webb Award open for schemes that revitalise neglected historic buildings 
The newly-launched  SPAB Heritage Awards  scheme championing built heritage is welcoming entrants from across the UK and Ireland.  Entries are invited for SPAB's (The Society for the Protection of Ancient Buildings) prestigious Philip Webb Award, a design competition for students or recent graduates from schools of architecture in the UK and Ireland. 
The award, sponsored by spatial data consultants and measurement surveyors Terra Measurement, is a unique opportunity for budding architects who are interested in sustainability and breathing new life into old buildings. The award opens 18 July 2022 and closes 12 September 2022 at 5pm.
The SPAB is looking for schemes that present creative and sensitive reuse of neglected historic buildings. The winning scheme will incorporate both careful repair of existing fabric and a significant element of new construction in a contemporary design.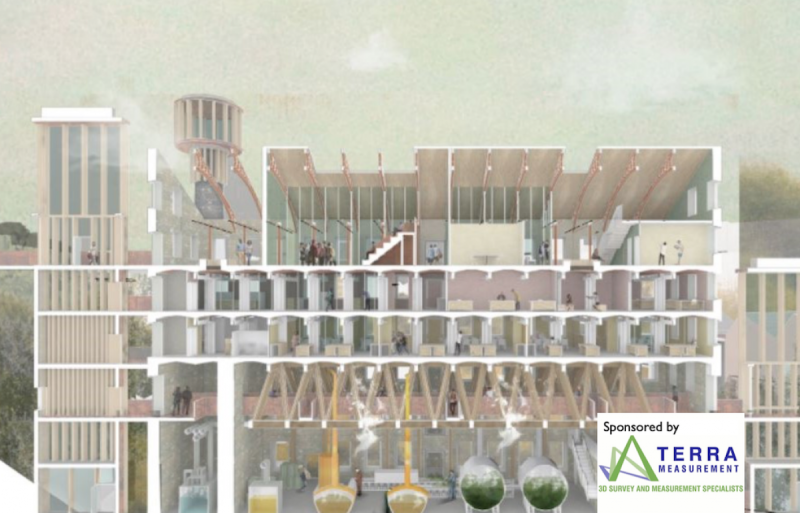 Previous winning projects have reimagined a disused calcining mill in Sheffield as an urban dairy, a colliery in Stoke as public swimming baths and the contentious site at Armagh Gaol as a training centre for traditional building skills. 
Among the judging panel will be Dr Neal Shasore, the CEO and Head of School at the London School of Architecture; and Merlo Kelly, Design Fellow at the School of Architecture, University College Dublin.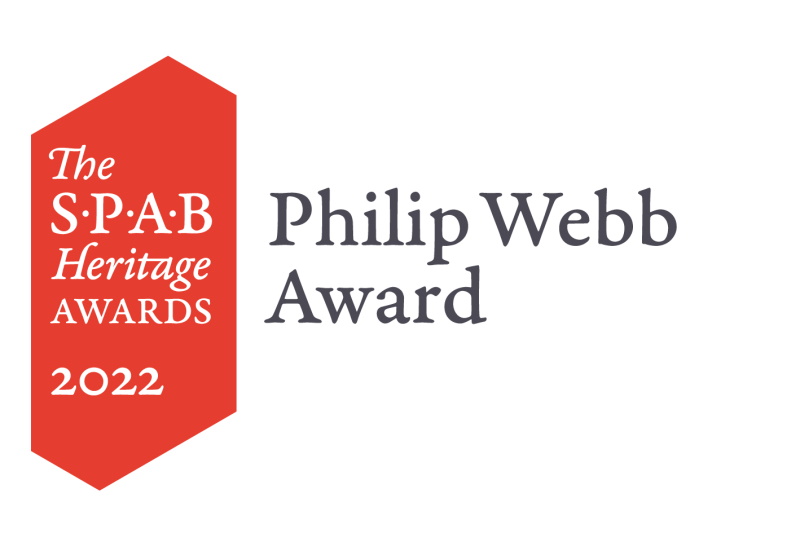 For more information or to enter the Philip Webb Award, go to the SPAB website: www.spab.org.uk/get-involved/awards 
All winners will be invited to the inaugural SPAB Heritage Awards at Conway Hall, the beautiful 1920s home of the Ethical Society in London. Kevin McCloud - designer, writer and TV presenter - will be hosting the evening.
Sponsoring the Philip Webb Award will be Terra Measurement, a company that has a passion for and focus upon facilitating retrofit and reuse of old buildings with their 3D digital data. Terra Measurement have been long-time supporters of the SPAB's work and have provided invaluable voluntary services on some of their building projects. 
Andy Beardsley, managing director at Terra Measurement says: "We decided to sponsor the Philip Webb Award for two reasons. Firstly, because it has a direct link to the type of projects we are involved in as spatial data consultants and surveyors. Most importantly though, we want to help promote the sensitive reuse of old buildings to both arrest their decay and reduce construction's carbon footprint."
ENDS
For more information and details/photos of previous award recipients please contact Felicity Martin at the SPAB 020 7456 0905 / press@spab.org.uk  
Details on the Philip Webb Award judging panel can be found here: Judges | spab.org.uk 
The judging panel for 2022 is: Merlo Kelly, Neil Pinder, Dr Neal Shasore, Wil Tunnell and Bethan Watson. 
The Society for the Protection of Ancient Buildings (SPAB) was founded by William Morris in 1877 to care for and preserve the UK's architectural heritage. By law it must be notified of applications to demolish listed buildings in England and Wales and comments on hundreds each year. The Society also trains architects and craftspeople, offers free advice, carries out research into issues like energy efficiency and produces a range of helpful publications. To find out more visit www.spab.org.uk 
Image credit: 2019 Philip Webb Award winner Nikola Yanev's proposals for Old Lane Mill in Halifax would produce green energy for local communities using biofuel. 
Sign up for our email newsletter