SPAB Scholars: inside a craftsman's home
Since 1930 the SPAB's Lethaby Scholarship has offered an unrivalled training opportunity to architects, surveyors and engineers in the early stages of their career to travel countrywide together, learning on site from architects and specialist craftspeople working in building conservation. 2019 SPAB Scholar Bethan Watson describes a highlight of her Scholarship year so far. 
As SPAB Scholars we are often asked: What has been your favourite visit? It's really quite impossible to pick just one building or one stand-out person from the months spent on the Scholarship so far - such has been the amazing variety of places we have been, and the many wonderful people we have met.
For various reasons, though, I find myself referring to our two days with Rory Young, back in April. Rory Young is a sculptor living in Cirencester, who has worked all over the UK on prestigious commissions, such as the new Creation frieze at York Minster. At the time we met him, he was busy working on his own home, creating a new boundary wall in the garden. It was made almost entirely from unwanted stone from sundry sources within the county, and was inspired by 'the art of building' demonstrated at Rodmarton Manor.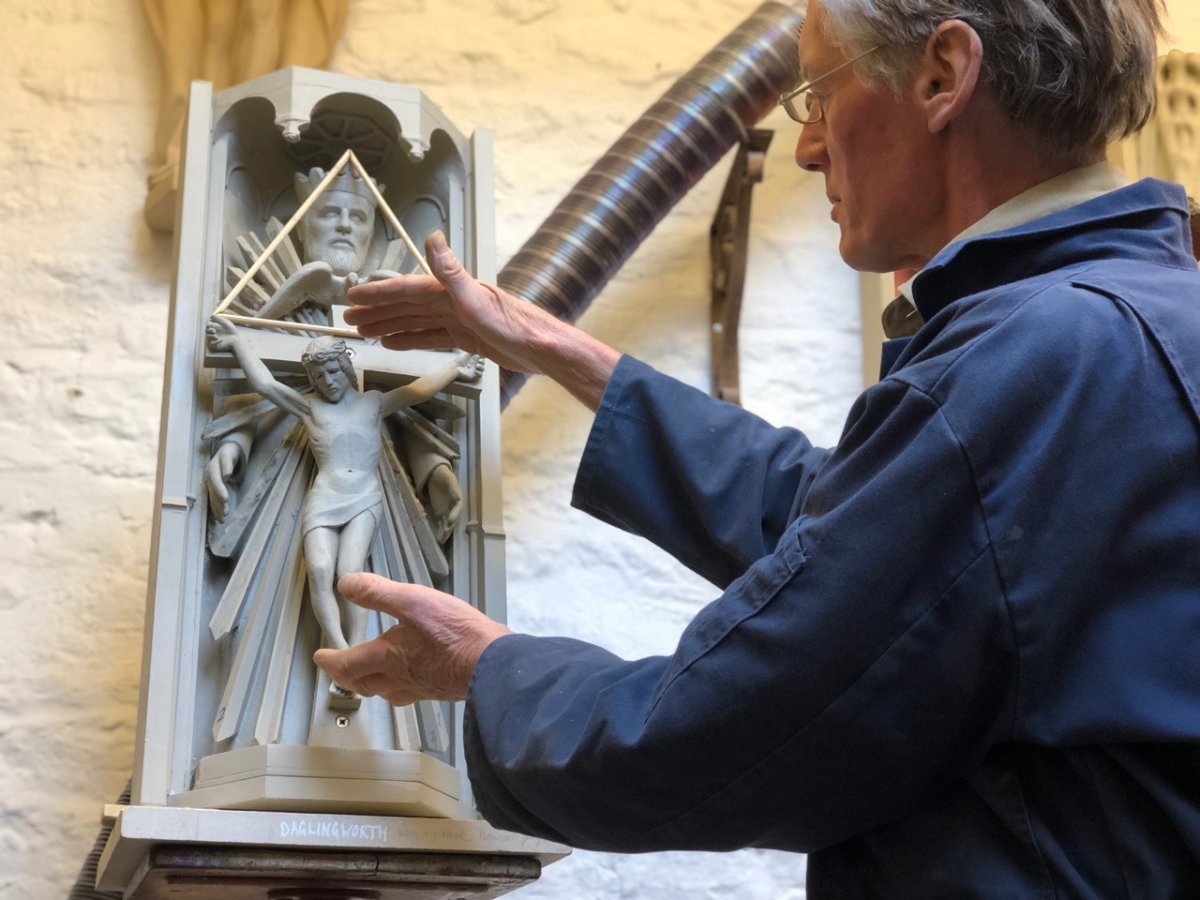 This was a stand out visit during our initial few weeks on the road. At the time, it was exceptional for the change of pace. Rory was busy building his garden wall (we had arrived at a critical time in that process), so we were kindly given free rein of his fascinating home - a true cabinet of curiosities! Over the two days staying there, we had time to explore, pull out any books we wished, and generally study and digest his fascinating collection and workshop. We covered a breadth of material too - with time for self-study and reading, as well as evenings spent in discussion with Rory, it was a truly relaxed but simultaneously intellectual visit. Rory is generous, knowledgeable and skilled, so we were able to learn a lot!
In particular, I valued Rory's explanation of his process for creating a sculpture. There was a wide array of research and design material for each of his current projects, each meticulously laid out on separate tables. The depth and breadth of the research was staggering, and interesting to pore through. The process of translation from the written and drawn documentation to creating clays and mock-ups was great to see, as were the few final pieces still dotted around his curated home.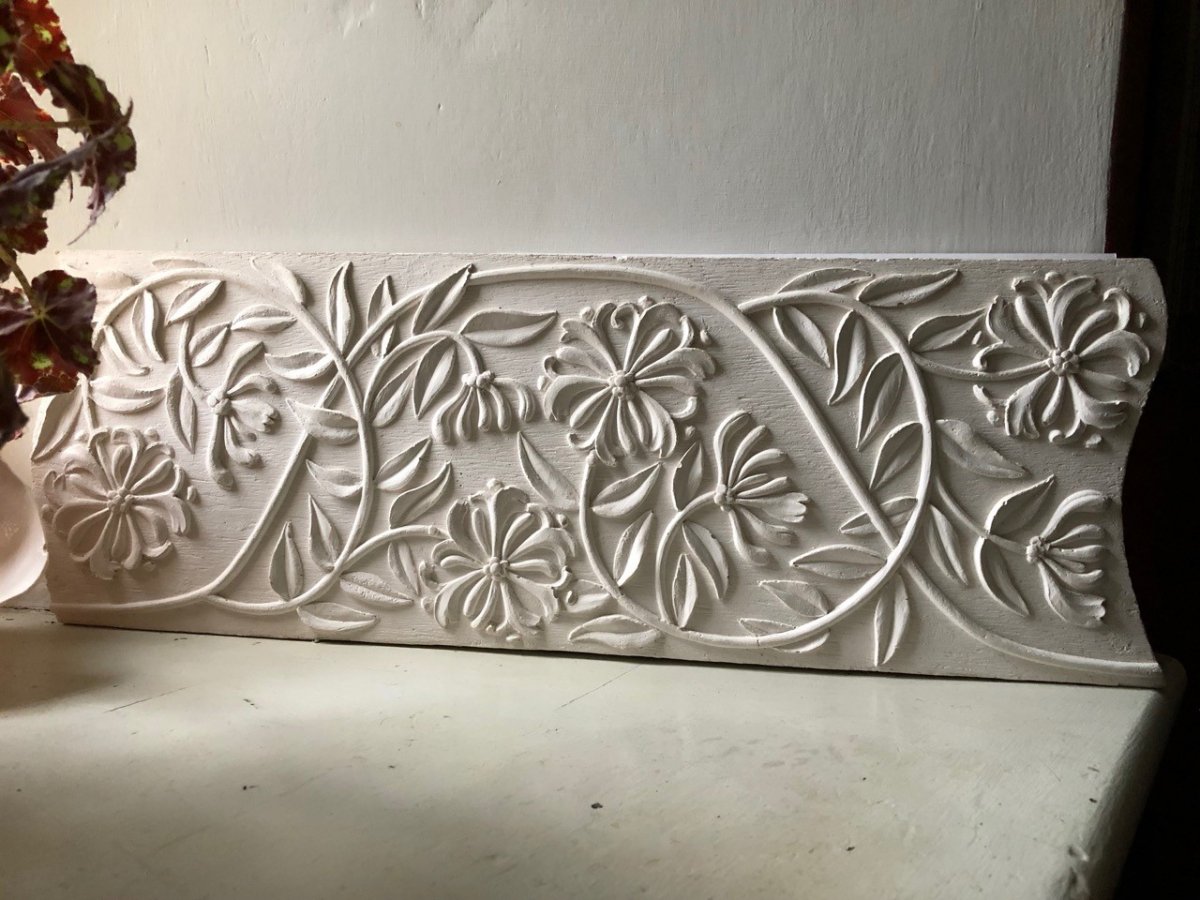 Reflecting on this visit is incredibly exciting now, as we are looking forward to the Plunket phase of the Scholarship; I feel our time with Rory was an initial taster of what 'the Plunket' might be like. During the three-month Plunket Scholarship phase, we will stay at several country houses across the UK. This is a period devoted to studying the art and culture of the country house - a truly unique opportunity!
Applications for the 2020 Scholarship are open until 1 December. You can read more about the scheme, or feel free to contact us education@spab.org.uk to discuss your application. Many Scholars are now among the leading conservation experts in the UK and overseas, looking after a wide range of historic buildings and sites. Help us to continue this unique training scheme and support the 2020 Scholarship Fund. 
Sign up for our email newsletter