SPAB Scholars: conserving ruins
While many SPAB members work hard to prevent our old buildings from becoming derelict or ruinous, some also undertake careful conservation on buildings that have already become ruins, as we discovered at Clarendon Palace. Jo Hibbert (2002 SPAB Scholar) of Levitate, is the architect running the latest phase of repairs while stonemason Andrew Ziminski (1998 SPAB Fellow) of Minerva Stone Conservation is undertaking the works onsite, alongside volunteers. The project is funded by Historic England and the owners of Clarendon Park.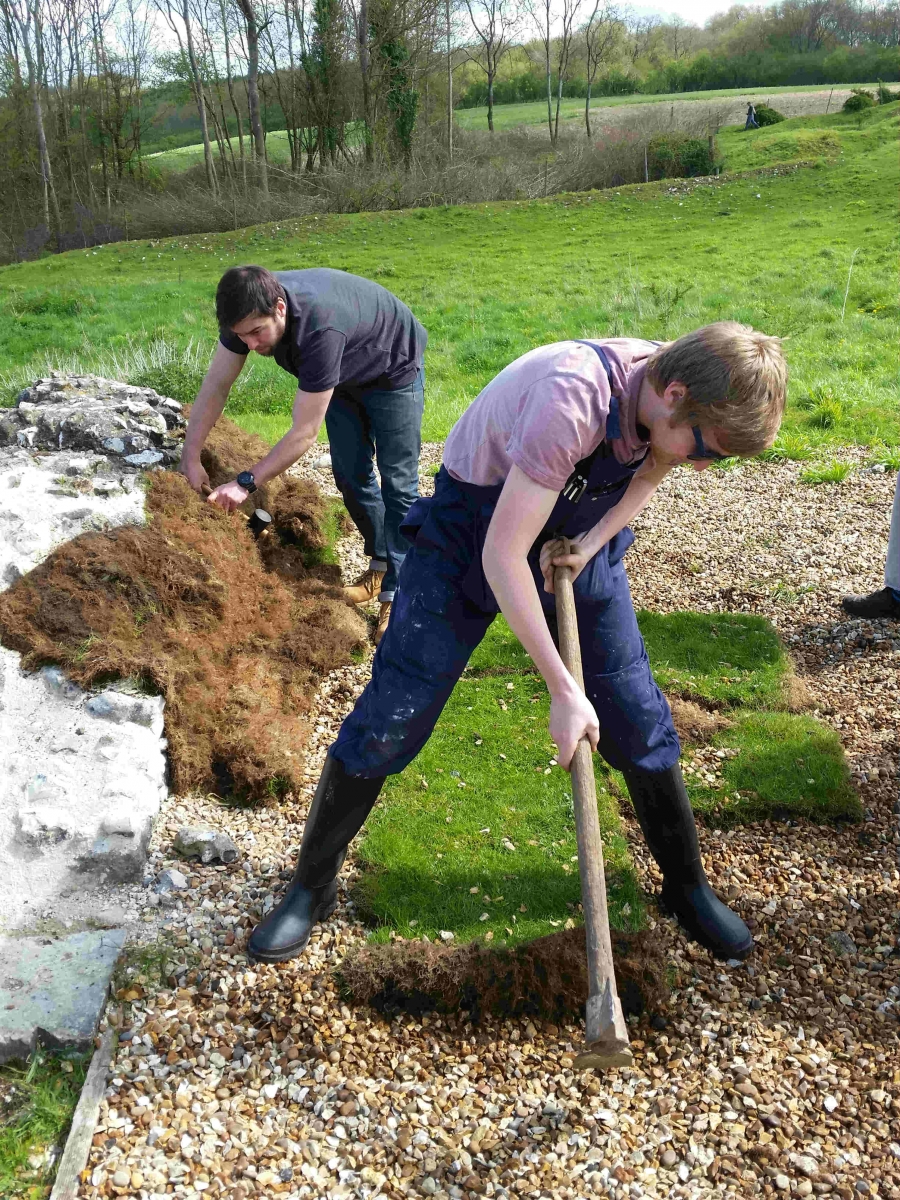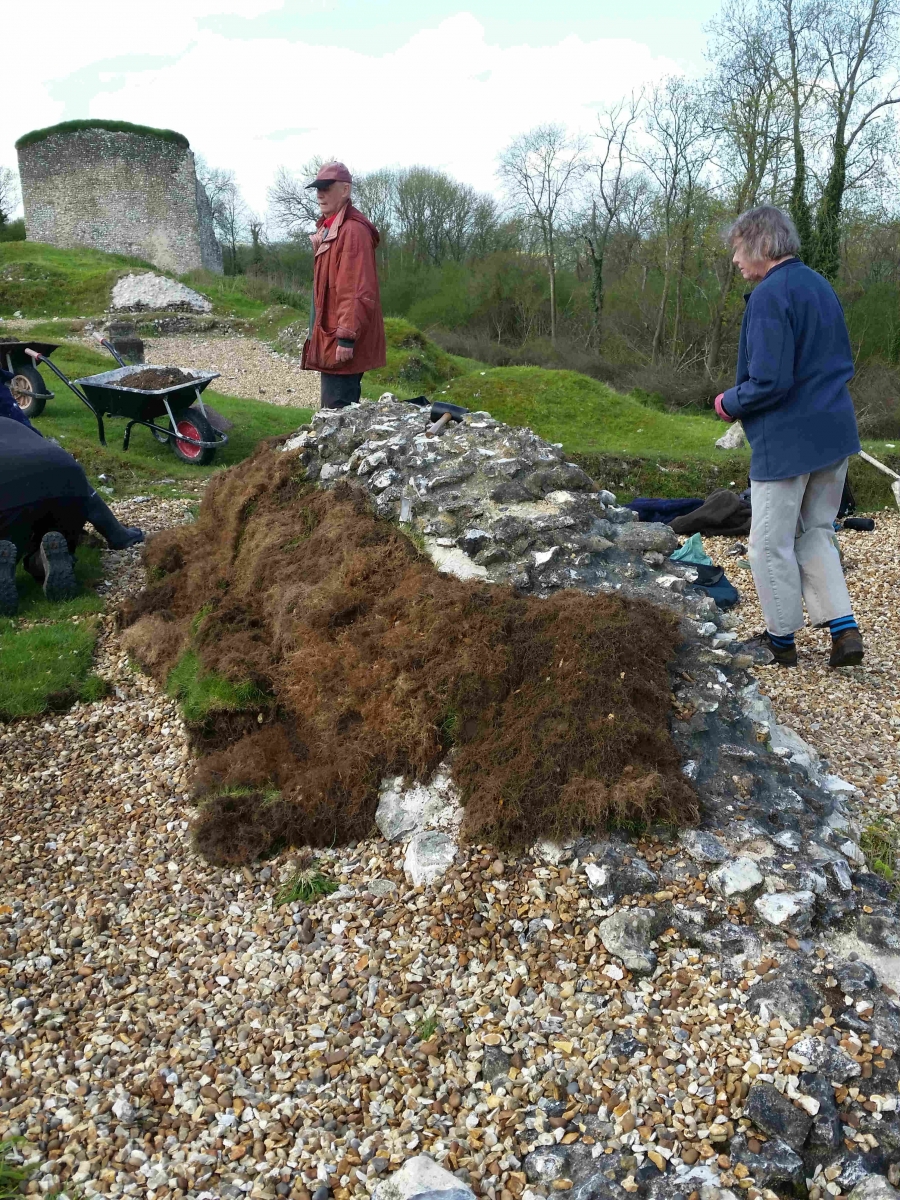 Located within the grounds of Clarendon Park near Salisbury, the site is a Scheduled Ancient Monument and the Palace itself listed Grade II, appearing on the Heritage At-Risk Register in 2016. Although there is evidence of Roman settlement in the area of Clarendon forest, none are yet associated with the Palace site. The ruin dates from the 12th to the 16th century, and was once used as royal palace from Henry I to Henry VI.  Falling out of favour during Elizabeth I's reign, Clarendon Palace was abandoned and subjected to some 500 years of neglect.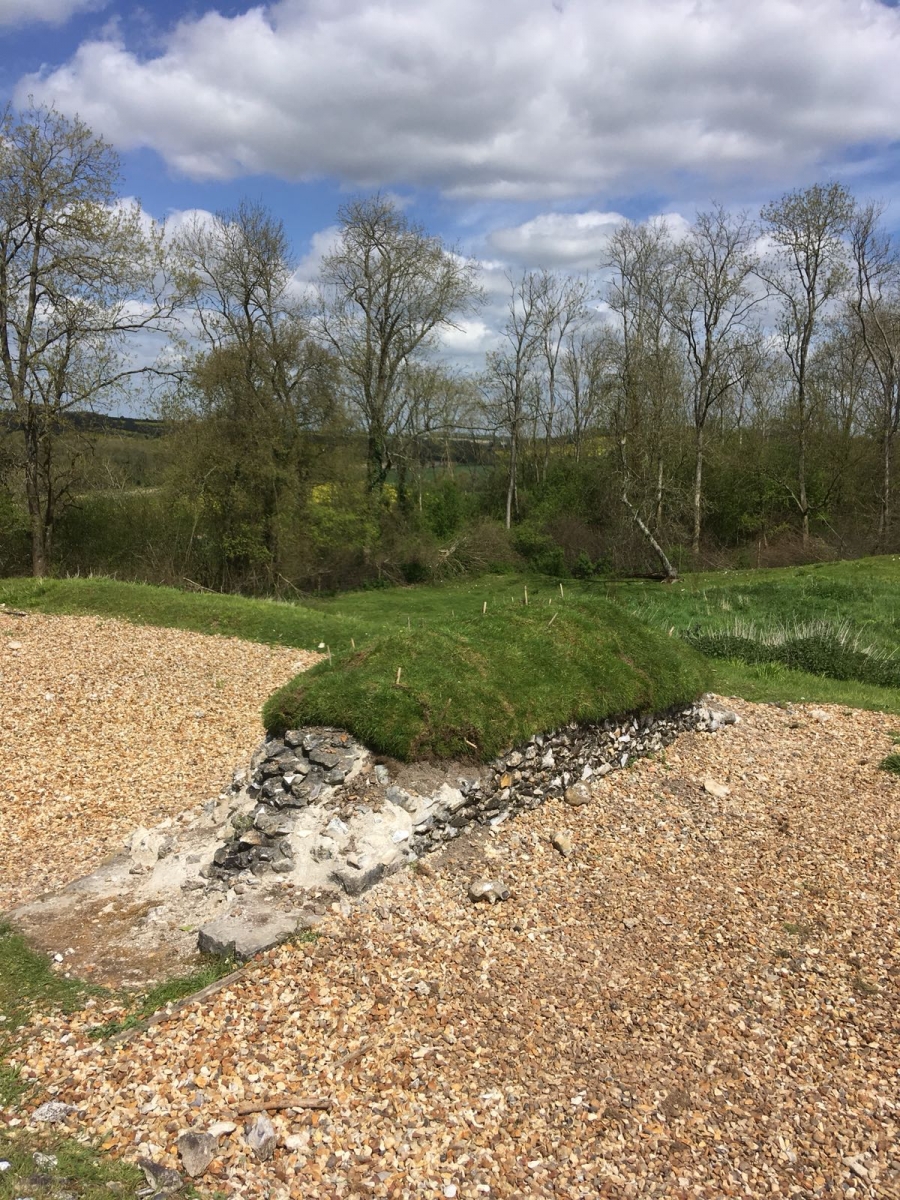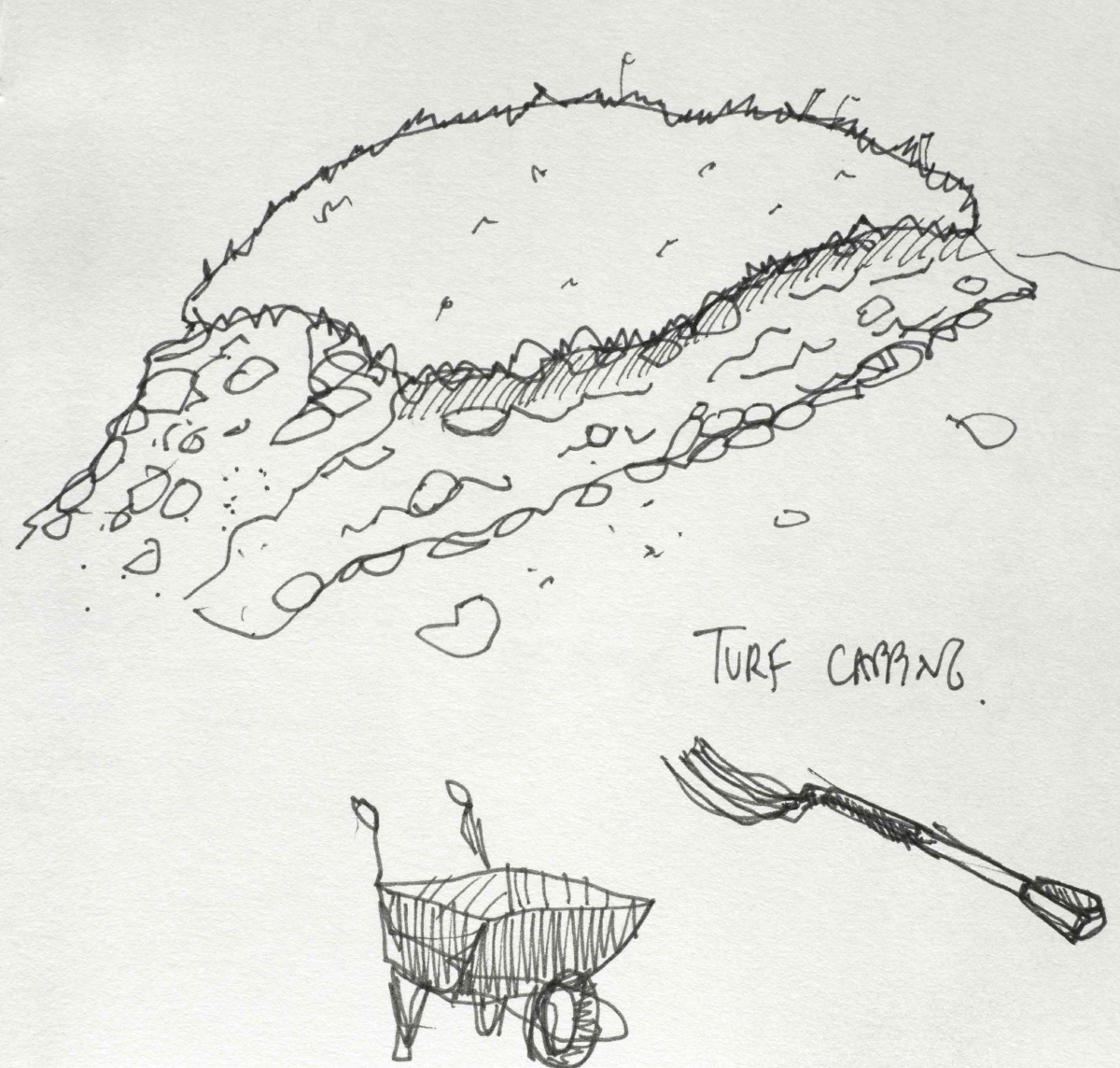 The site was investigated by archaeologists in the 1930s, where the main focus was finding artefacts, a number of which were removed from the site and archived in National Museums, which disturbed much of the building rubble. Contemporary archaeological practice would be to measure and record this rubble, to inform us about the arrangement of the Palace. Later in the 20th century, the Ministry of Works undertook re-pointing and repairs to the walls in a cementitious mix (as was considered correct at the time), which in addition to the effect of weathering and vegetation growth, has prompted the need for consolidation and repairs.
Thankfully in recent times, university-led archaeology and stone repairs using SPAB principles have been applied to the conservation of the Palace ruins. Some key techniques listed below, combine to mitigate further deterioration:
Removal of vegetation growth from the face of the walls, since root networks can spread into the stonework and cause damage from within. The longer these are left, the more damage they can cause, and the harder they are to remove.
Re-bedding and re-pointing the stonework in specific areas was deemed necessary because much of the Ministry of Works cementitious repairs was failing. This has been specified in a hydraulic lime mortar, a softer and more permeable alternative to the cement.
Turf capping to protect the core of the solid flint walls from water penetration through cracks in the cement capping, which then washes out the existing lime mortar holding the core together. Andrew showed us the technique of laying lengths of turf upside down onto the top of the walls, which are subsequently wrapped back over with a layer of soil in between. The turf is then secured with bamboo stakes to secure it in place. Extensive study by Historic England has proved this to be an effective method in the conservation of ruins.
Sign up for our email newsletter