SPAB Fellows: We are all 'Abel'
2021 SPAB Fellow Toby Slater explores the craft of Herefordshire carpenter and stonemason John Abel.
Let me start by saying that this blog is in no way undermining the skill of the craftspeople, it is more of an example of what can be achieved when you have a passion, a desire to be better and take care in what you do. We all have the ability to achieve incredible works of craft.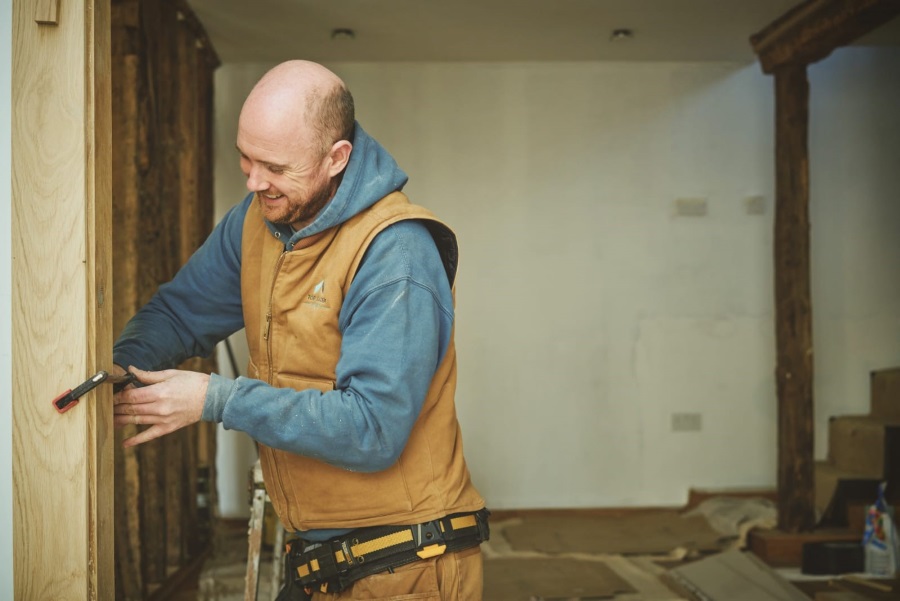 My reply to any previous complements to my carpentry work has been "it's only marking and cutting wood". Although this may seem flippant and modest, when you break a craft down to its simplest form it becomes a series of processes. If learnt, practised and evaluated to see how it can be improved, it can lead you to something quite incredible. Carpentry for example is the ability to mark out you work and cut accurately to a line. Whilst there are numerous ways to mark and even more ways to cut wood being a saw, chisel, plane (all of which require a skill in themselves) if you break something down it and look at the processes it becomes much more manageable and achievable than looking at the end result as a whole.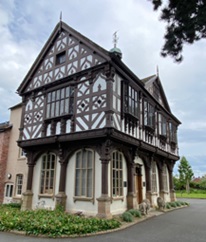 Grange Court, Leominster (1633). Although it has been moved it is the last known surviving market house built by John Abel.
John Abel was born in Sarnesfield in Herefordshire in 1577 and as a young man started his apprenticeship as a carpenter and stone mason. He later ran his own business and built market houses at Brecon, Kington, Leominster. His other work included the roof and carved oak rood screen at Dore Abbey.
 
The rood screen at Dore Abbey (credit Philip Halling, creative commons) and the ceiling (credit Toby Slater).
John Abel witnessed the siege of Hereford in 1645 by the Scots for the Parliamentary cause. He  was crucial in designing a new mill for grinding corn and gunpowder (the original was destroyed in the bombardment). After the siege he was given the title of the King's Carpenter by Charles I.
The dedication to his craft, attention to detail and always striving to improve led John Abel to achieve some incredible work. Like John we are all "Abel".
Find out more about the Fellowship, the SPAB's annual training scheme for buildings craftspeople. Follow our 2021 SPAB Fellows on Instagram.
Sign up for our email newsletter