SPAB Fellows: 9,000 miles of conservation
2019 Fellow Matthew Wilson is a self-employed bricklayer which he combines with a career as an actor. Here he looks back on his time on the Fellowship and six months of travel, craft and thought-provoking conversations.
It seems strange to think that a year ago I had just handed in my application form for the SPAB Fellowship.
Having never been through the UCAS system, the idea of writing a personal statement seemed alien to me.  Inevitably, for those who know me, I spoke about Thatcher and the miner's strike and how working men on building sites had shaped me from a young age into the man I am today.  At interview, I lamented how few young people are entering the construction industry and spoke about the de-skilling of my own craft of brickwork.  I probably also spoke about how if you were to examine footage of the Battle of Orgreave or football hooligans from the 1980s, no one was fat.  Men used to work physically for a living much more than today.  They used to do things with their hands and make things, and were often taught skills and how to use sometimes dangerous machinery by men older than themselves in an environment where respect had to be earned.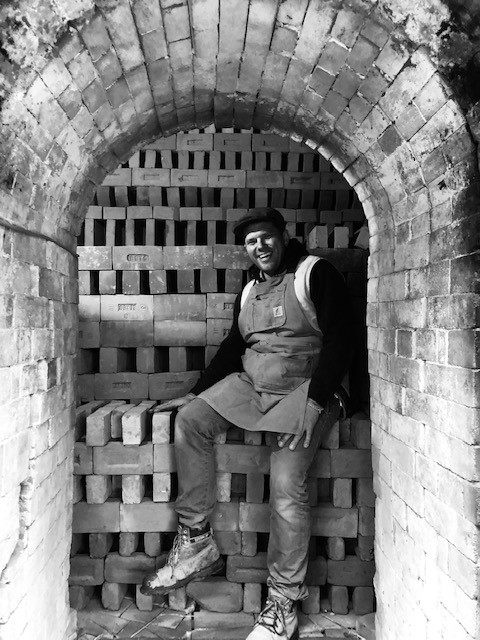 Remarkably they let me on and I was awarded a place on the William Morris Craft Fellowship for 2019. We started the day after St Patrick's Day (surely someone was having a laugh there) and I finished in December on a very chilly scaffold working on Kensington Palace Orangery... a beautiful Queen Anne building dating from 1702 that I have further work to do on next year.
The Fellowship was launched in 1986 and is an award scheme which broadens the skills and experience of trained craftspeople involved in historic building repairs. The course lasts for a total of six months, divided into three blocks of two-month periods. I know of no other scheme of learning like it.  We are sponsored, paid a monthly bursary and there are no fees.
With my three fellow Fellows, I have travelled over 9000 miles and been to every corner of the United Kingdom. Often I would be sleeping in my van but we have also been put up by hosts who are passionate about old buildings and see the merit in training sensitive, knowledgeable craftspeople on site.
I have had experience of lime plastering (both flat coat work onto lathes and running moulded ribs and cornices), wattle and daub work, thatching, stained glass work, stone carving, letter work, blacksmithing, dry stone walling, harling, earth building, leadwork, stone and slate roofing, timber framing, gauged brickwork and much more.  I have had countless thought-provoking discussions about how to approach work on both high status and vernacular buildings and been engaged professionally on the Tower of London, Hampton Court Palace and Kensington Palace.
It was a huge decision for me to undertake the Fellowship. I was away from my family a lot during the summer and taking a year away from acting felt strange. 
Whilst I have been constantly inspired this year, I am happy to report that I have also felt that there was a part of me that was missing and I look forward to the new year ahead returning to auditions and the life of an actor. The experience has been life changing and I will take it forward with me in both my chosen crafts.
Read Matthew's other blog post on balancing two careers and the Fellowship. Our William Morris Craft Fellowship is an annual scheme designed to broaden the skills and experience of craftspeople from any trade who work in the repair of historic buildings. We need your help to ensure its future. Please donate today to help keep this unique programme going.
Sign up for our email newsletter