Roof tiles for our Old House Project
We are very excited that this summer leading craftspeople and specialists will carry out urgent roof repairs at our Old House Project at St Andrew's, Boxley. With their help we will use handmade tiles and can conserve as much of the original roof as possible.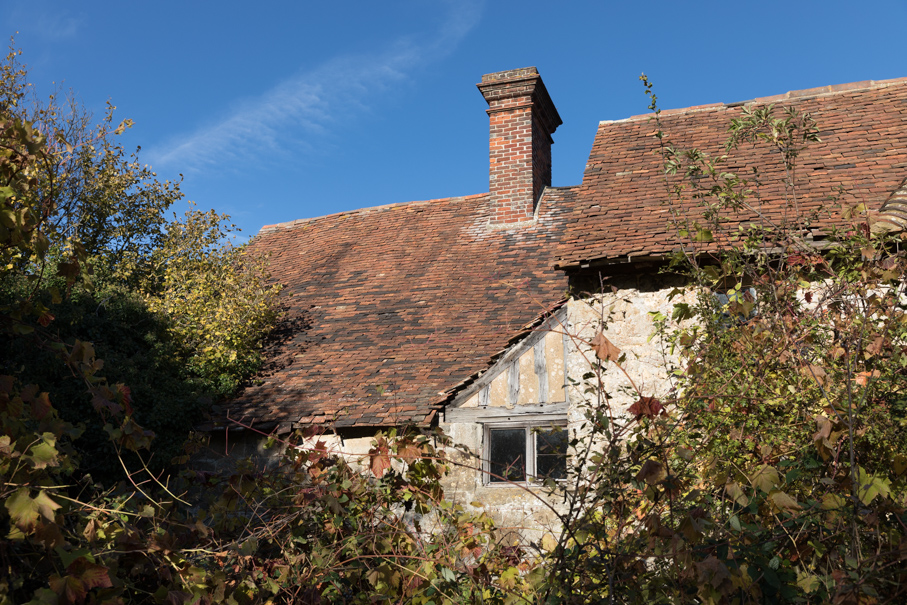 The medieval roof structure of St Andrew's is covered with thousands of traditional Kent peg tiles. Handmade from clay, each tile is fixed in place with small wooden pegs. Peg tiles often have slightly irregular shapes and a gentle mix of colours and textures, which creates a beautiful patina. Traditionally, Kent peg tiles are smaller than peg tiles found in other parts of the UK.
Though we will repair the roof, rather than renew it, some new tiles are needed. Clay tile experts are helping us to source the right clay, experiment with different firing techniques and make every new tile using traditional methods.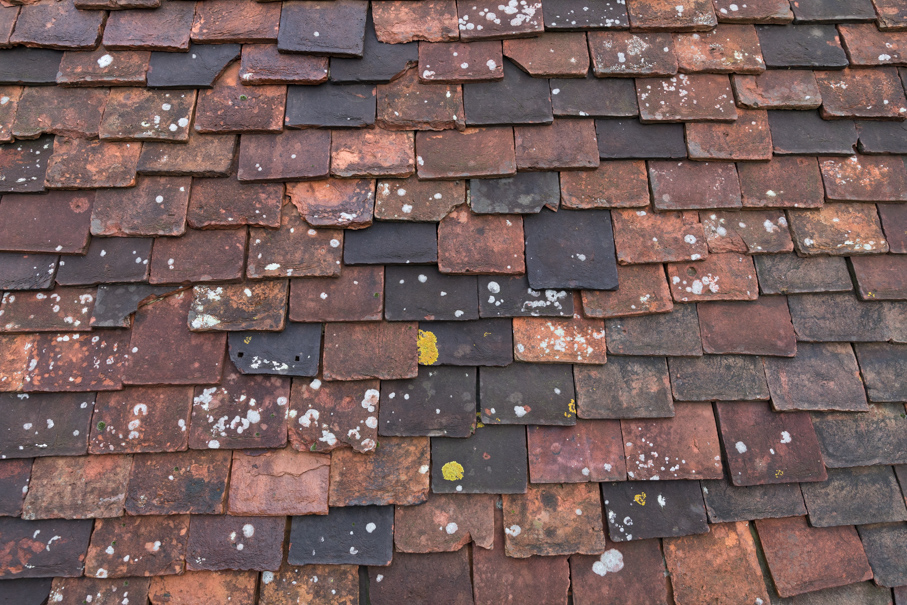 Local specialist manufacturers Spicer Tiles and Tudor Tiles helped to make some initial test samples using clay dug directly from the building's garden. However complications in the processing of our clay meant we were unable to make the amount of tiles we needed for the repairs. 
So we were delighted that William Blyth's tileworks has produced 2,700 handmade tiles for us, all stamped with our Old House Project logo. The firm's ancient kilns are coke-fed which creates a unique palette of colours from light oranges to deep reds. Harry Harrison, the Director at William Blyth says: "It's certainly a pleasure to be involved in such a historical project… Our tiles are all made using our own reserves of alluvial clay which are located to the rear of the factory. The clay is not heavily processed nor is it de-aired which creates unique weathering properties to all our products." 
The tiles will be installed by local specialists Ashford & Cranbrook Roofing in July using bespoke scaffolding by Tenterden Scaffolding. Much of the work and progress of the repairs will be filmed, photographed and shared on the Old House Project page and our social media channels. We also hope to build a demonstration clamp kiln in the garden at St Andrews where, if early testing goes well, we may be able to fire a small batch of tiles from our very own gault clay subsoil.
Sponsor a tile today and you will become a lasting part of our efforts to save St Andrews and showcase the very best conservation methods and materials. Our thanks to SPAB Fellow Richard Jordan, SPAB Scholar Christian Montez and Spicer Tiles for their help and support throughout this part of our Old House Project. With special thanks to the Architectural Heritage Fund and The Pilgrim Trust.
Read our advice on clay roof tiles.
Photo credits: Ralph Hodgson and Christian Montez.
---
Sign up for our email newsletter