Roof repairs at the Old House Project are going very well...
Despite the pandemic, progress has been made this summer with roof repairs at the SPAB's Old House Project at St Andrew's, Boxley in Kent. The roof is an especially important and characterful feature of our Grade II* listed building.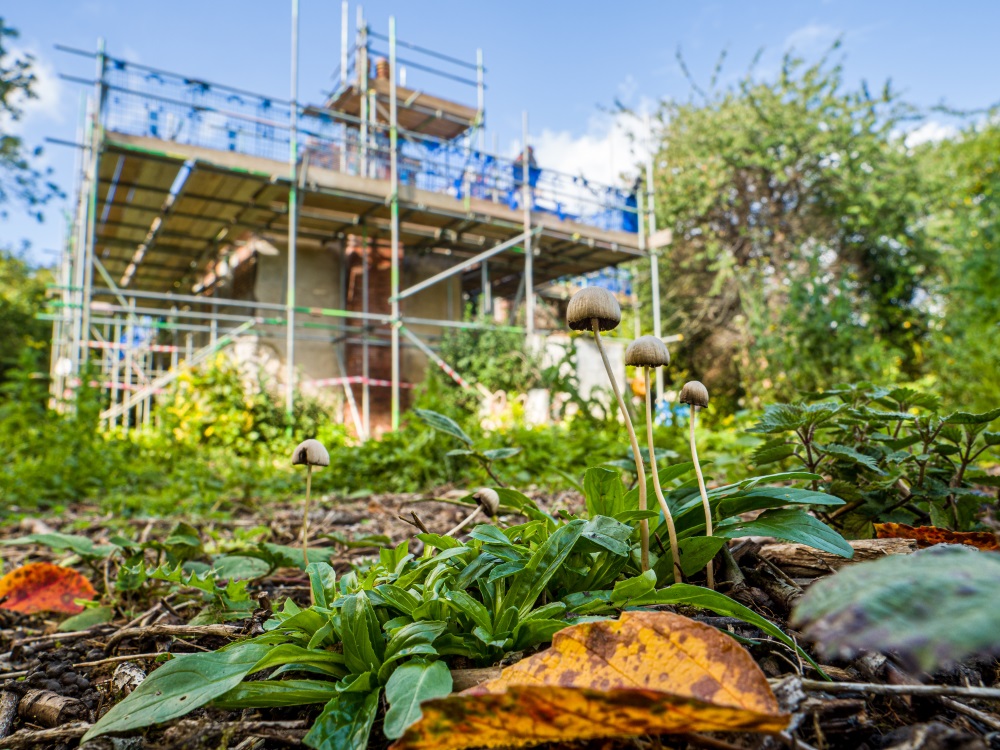 We decided that it would be appropriate to repair, rather than to fully re-cover the existing roof. Although the majority of the Kent peg tiles could be retained, some new tiles were produced for us in William Blyth's traditional kilns in Lincolnshire. 
The medieval roof structure of St Andrew's is covered with thousands of Kent peg tiles, traditionally smaller than peg tiles in other parts of the UK. Handmade from clay, their slightly irregular shapes and a gentle mix of colours create a beautiful patina.
In advance of roofing work, timber repairs were expertly undertaken by John Russell at Timber Structures and the chimneys were repointed (where necessary) by Lynn Mathias and his team at Mathias Restoration.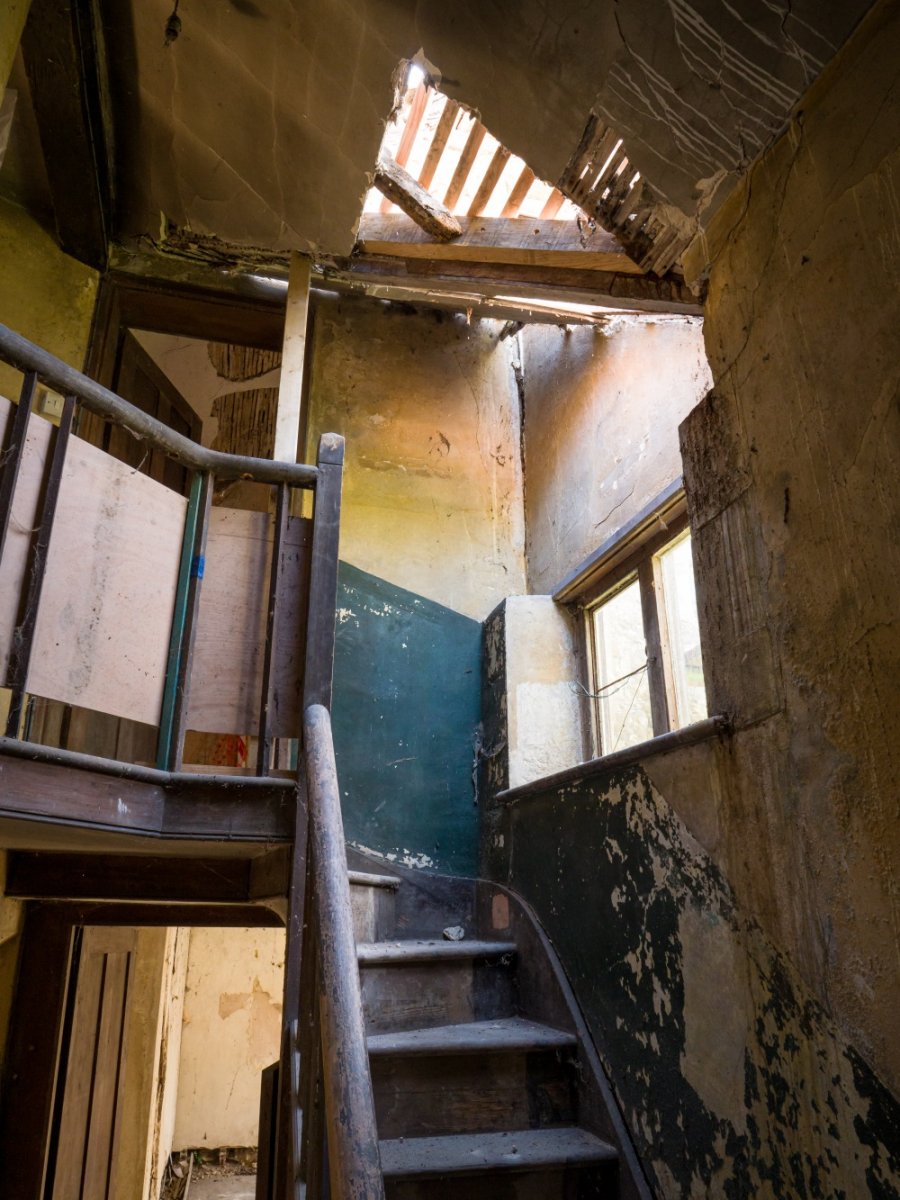 During the summer we also obtained softwood pegs and Douglas Fir roof battenfrom local sources. Grey chalk was obtained most locally of all - burnt in our OHP field kiln, to provide the feebly hydraulic mortar needed to bed peg and ridge tiles. With everything in place we were finally ready for Ashford & Cranbrook Roofing contractors to start the much needed roof repairs before the important bat licence expired. John Wills and his team of roofers, including two apprentices started in earnest with the swept valley, verges, eaves, ridges and finally replacing decayed tiles across the roof. Ultimately we are only repairing areas needed, so when finished,  you'll see the same beautiful roof that has protected the building for over a hundred years, now sensitively repaired.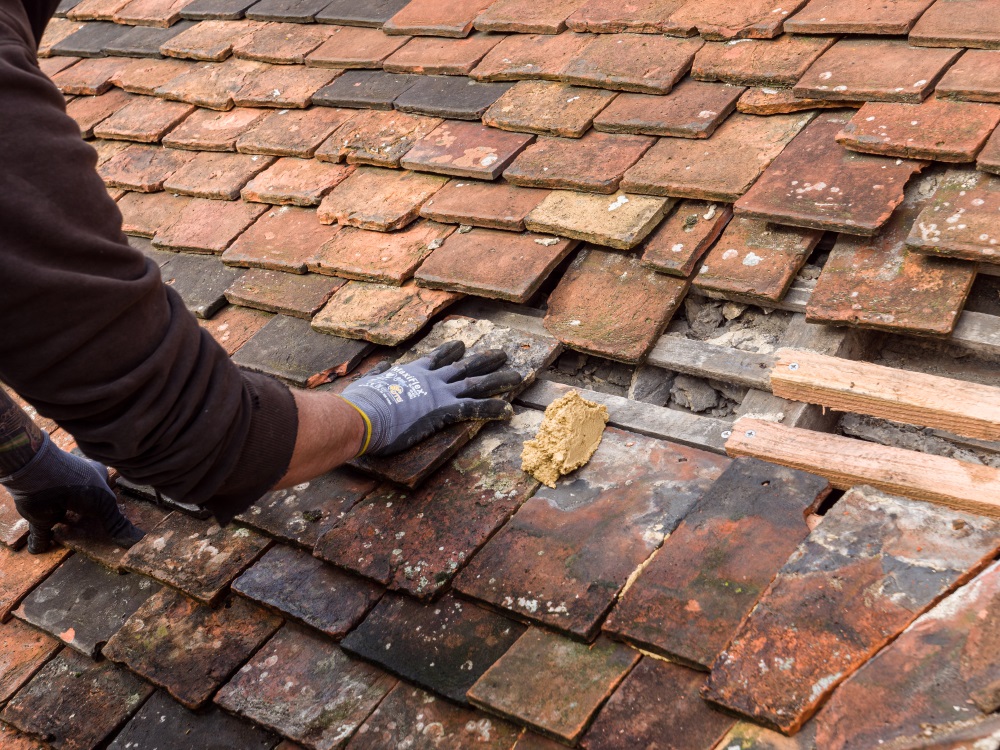 Sponsor a tile today and you will become a lasting part of our efforts to save St Andrews and showcase the very best conservation methods and materials. Our thanks to all who have been a great help and support throughout this part of our Old House Project. With special thanks to the Architectural Heritage Fund and The Pilgrim Trust.
All images by Daniel Bridge
Sign up for our email newsletter