Prophet of Preservation: Ruskin's influence on the SPAB
John Ruskin was born on this day in 1819. Dr Peter Burman, architectural historian, reflects on the importance of this founding member of the SPAB.
Ruskin was a polymath. He was a superb artist and a consummate recorder of both the natural and cultural worlds. There was hardly a field of knowledge or a natural phenomenon which did not interest him and which he did not attempt to record – the structure of rocks, plants and trees, cloud formations, the movement of water, and so on.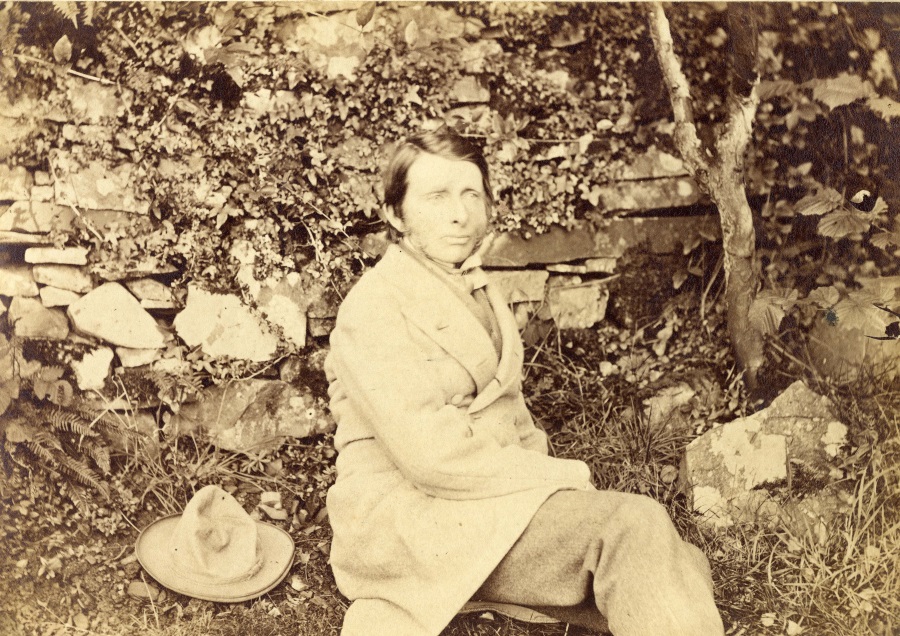 Ruskin (age 54) in autumn 1873. Credit: Sutcliffe, F M. Ruskin Library
He founded the Guild of St George (1871) and inspired the founding of the SPAB (1877) and the National Trust (1895). His radical thinking embraced the roles of women and of education in society, conditions of employment, meaningful work, social housing and community health. The Slow Food Movement, the welfare state, the National Health Service and the Arts & Crafts Movement all owe much to Ruskin's thinking and advocacy. What were some of his key ideas?
One of them was Ruskin's passionately held insight into truly seeing: 'The greatest thing a human soul ever does in this world is to see something… To see clearly is poetry, prophecy, and religion, - all in one.'
He translated this skill of observation from the natural world to the field of buildings. There was often about his recording of buildings, a sense of urgency before either the restorer's hand had destroyed their worn surfaces or the developer had destroyed them altogether.
The moving and reconstruction of the church of Santa Maria della Spina, in Pisa, led him to write those stirring passages of 1848-9 in 'The Lamp of Memory' in Seven Lamps of Architecture, through which we associate Ruskin as the 'Prophet of Preservation':
'For, indeed, the greatest glory of a building is not in its stones, nor in its gold. Its glory is in its Age, and in that deep sense of voicefulness, of stern watching, of mysterious sympathy, nay, even of approval or condemnation, which we feel in walls that have long been washed by the passing waves of humanity […] it is in that golden stain of time, that we are to look for the real light, and colour, and preciousness of architecture.'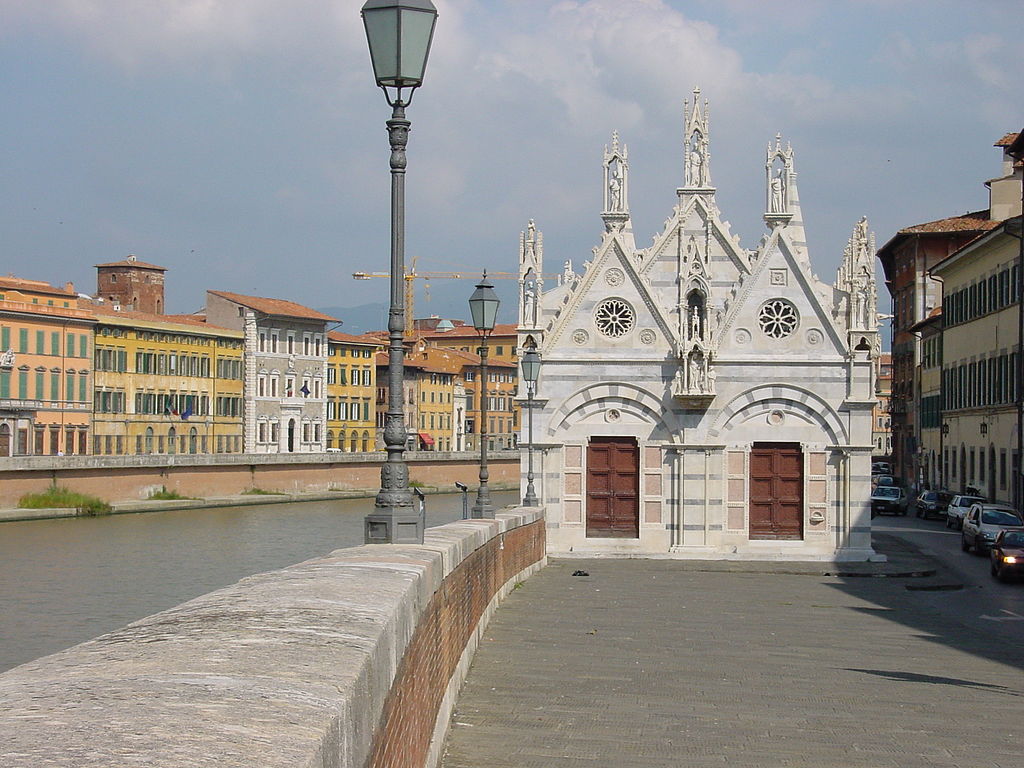 Santa Maria della Spina in 2002, credit Stephan M Höhne, CC BY-SA 3.0
Ruskin was an early propagandist for vernacular buildings and of craftsmanship. His earliest writing on architecture was The Poetry of Architecture, published in serial form in J. C. Loudon's Architecture Magazine in 1836-7. This study of cottages, villas, and farmhouses focused on an argument, deriving from the Lakeland poet William Wordsworth, that buildings should be sympathetic to their local environments, and should use local materials. In The Eagle's Nest Ruskin wrote that we should 'cherish, above all things, local associations and hereditary skill.' Belatedly, society has begun to see the folly and environmental damage done by transporting building materials – or, for that matter, food – from one corner of the globe to another.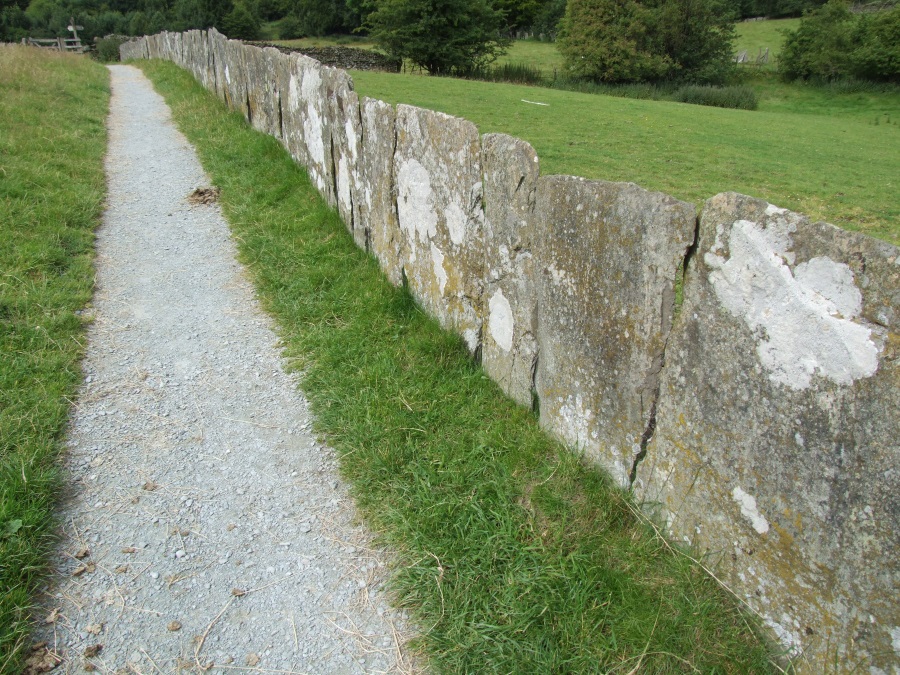 Vernacular 'orthodontic' stone fencing, close to Hawkshead church, not far from Brantwood, Cumbria which Ruskin bought in 1871. Credit: Peter Burman
Ruskin had for some time felt that there was need for a campaigning organisation which would come to the defense of threatened buildings. He offered the Society of Antiquaries of London a sum of money to start an initiative of that kind, but nothing ever came of it.
At the founding meeting of SPAB in 1877, Morris, Webb, and Morris & Company's Manager, George Wardle, were charged with the duty of drafting a Manifesto, which would explain what the Society's purposes were, and what it would do. This Manifesto can be considered, along with Seven Lamps of Architecture, as one of the foundation documents of modern conservation. Morris, Webb and Wardle wrote to Ruskin asking if they could use some of the passages in 'The Lamp of Memory' in the Manifesto. Ruskin replied expressing his entire approval of the whole project and agreeing to the use of key expressions.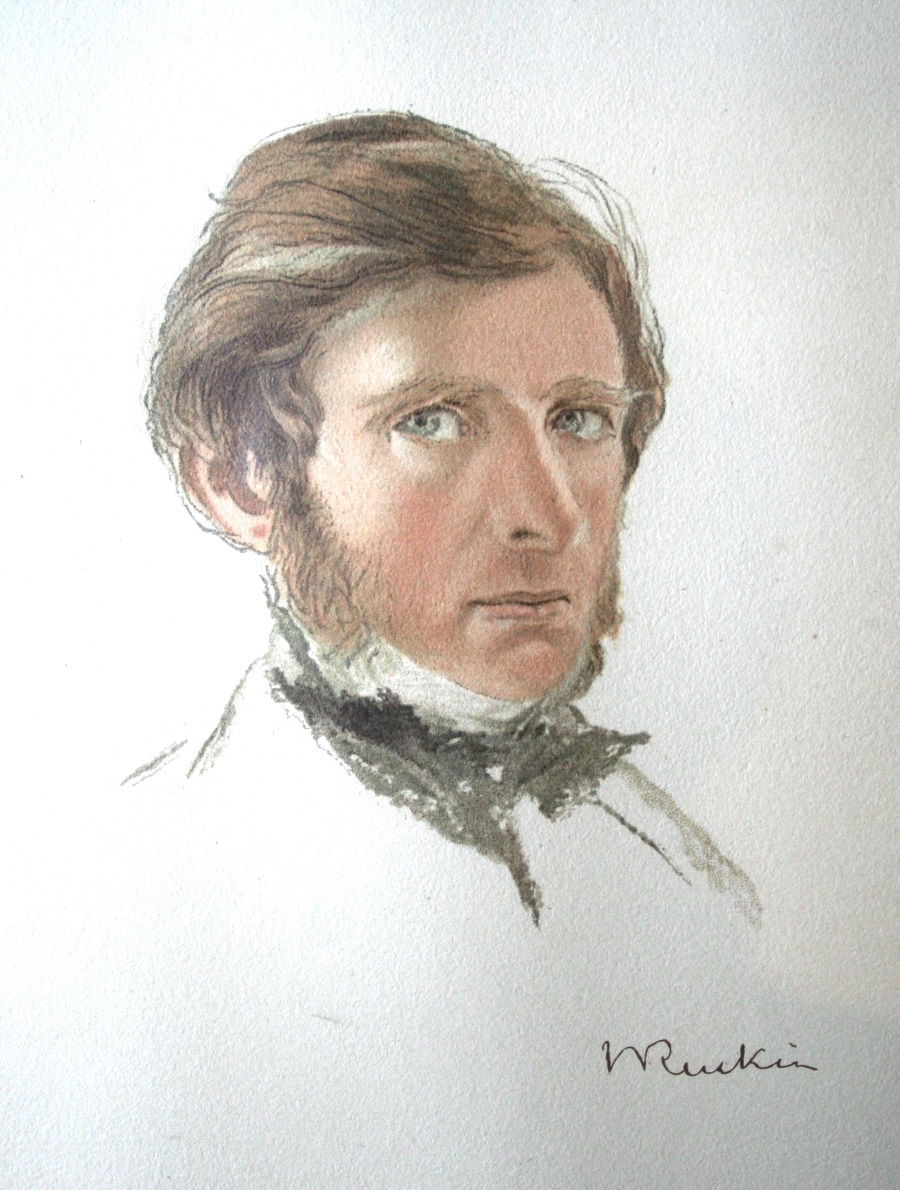 A watercolour self-portrait of Ruskin, which hangs in the SPAB offices
The strongest and most powerful echo is the passage in Section XIX of Seven Lamps of Architecture. where Ruskin urges his great alternative to Restoration, which is to keep buildings in good repair :
'Take proper care of your monuments, and you will not need to restore them. A few sheets of lead put in time upon the roof, a few dead leaves and sticks swept in time out of a water-course, will save both roof and walls from ruin. Watch an old building with an anxious care; set watches about it as if at the gates of a besieged city; bind it together with iron where it loosens; stay it with timber where it declines; do not care about the unsightliness of the aid: better a crutch than a lost limb; and do this tenderly, and reverently, and continually, and many a generation will still be born and pass away beneath its shadow …'
Here Morris paraphrases Ruskin in memorable phrases of his own, but closely echoes the original:
'It is for all these buildings, therefore, of all times and styles, that we plead, and call upon those who have to deal with them, to put Protection in the place of Restoration, to stave off decay by daily care, to prop a perilous wall or mend a leaky roof by such means as are obviously meant for support or covering, and show no pretense of other art, and otherwise to resist all tampering with either the fabric or ornament of the building as it stands …'
A longer version of this article was published in the Winter 2018 SPAB magazine. For more content like this, join the SPAB and receive the quarterly magazine. Read our founding Manifesto and our more recent Approach in English and Welsh.
Sign up for our email newsletter