Pioneers: William Morris and the Bauhaus
To those who perhaps don't follow the threads of William Morris' influence in the same way that we (his humble disciples) do, this exhibition at the William Morris Gallery in Walthamstow, London, could perhaps be presenting vistors with an unexpected pairing.
However this thoughtful show makes a compelling case for a deep connection between the British Arts & Crafts movement and the Bauhaus, the revolutionary German art school established by Walter Gropius in 1919.  
The title of the exhibition references Nikolaus Pevsner's hugely influential book Pioneers of Modern Design (1936) which places Morris at the start of a discrete artistic movement, and Gropius at its end. However, the exhibition's curators decided that the objects from both 'schools' should be displayed thematically, rather than chronologically, using Morris' key principles of Unity, Craft, Simplicity and Community as a lens to explore the early years of the Bauhaus.  
Certainly, the aims or ideas behind both movements were similar:
 "a work of architecture is a harmonious cooperative work of art, inclusive of all the serious arts, all those which are not engaged in the production of mere toys or of ephemeral prettinesses." ~ William Morris, Gothic Architecture, 1893  
"The aim of all visual arts is the complete building!... Architects, sculptors, painters—we all must return to craftsmanship!" ~ Walter Gropius, Bauhaus Manifesto, 1919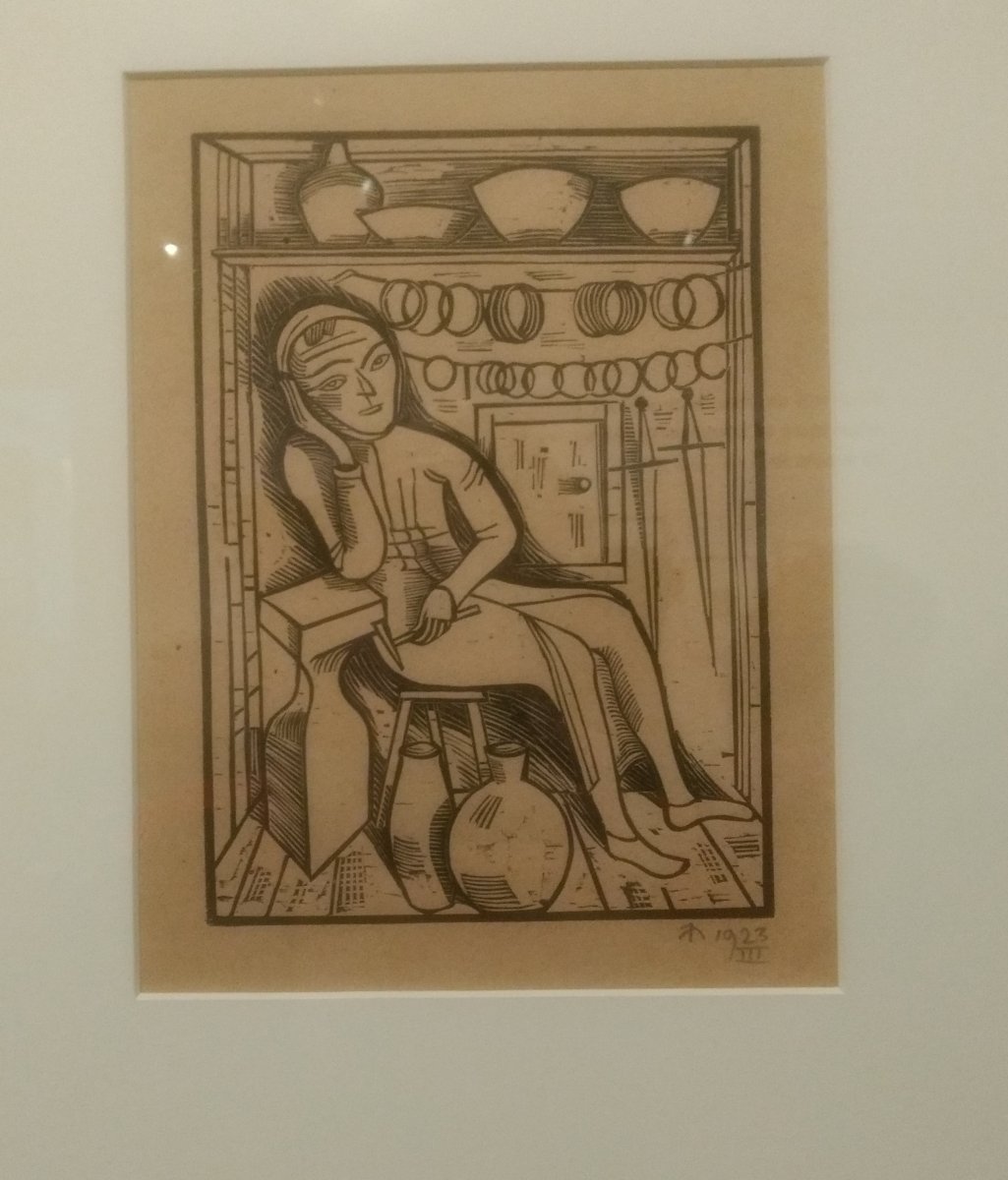 The Bauhaus incorporated a huge range of creative disciplines, such as textiles, architecture, metalwork, ceramics and graphic design – examples of which are on display. What was surprising was that it was most commercially successful with wallpapers, the product which made them a household name in Germany; not unlike Morris & Co.
What is also less well known is the almost medieval set-up of the first Bauhaus school in Weimar. Established on the site of a former royal palace, the students and teachers lived alongside each other and were encouraged to explore all aspects of their craft; the ceramics students dug their own clay and chopped wood for their kilns. Some of the prints on display reflect their early rural existence, which challenge the overriding preconceptions of Bauhaus' later focus on art for industry.
There are some beautiful pieces on display, in particular an exquisite small altar by Gerhard Marcks and Alfred Partikel, woodcuts, woven wall hangings by Benita Koch-Otte and furniture by Philip Webb and Marcel Breuer.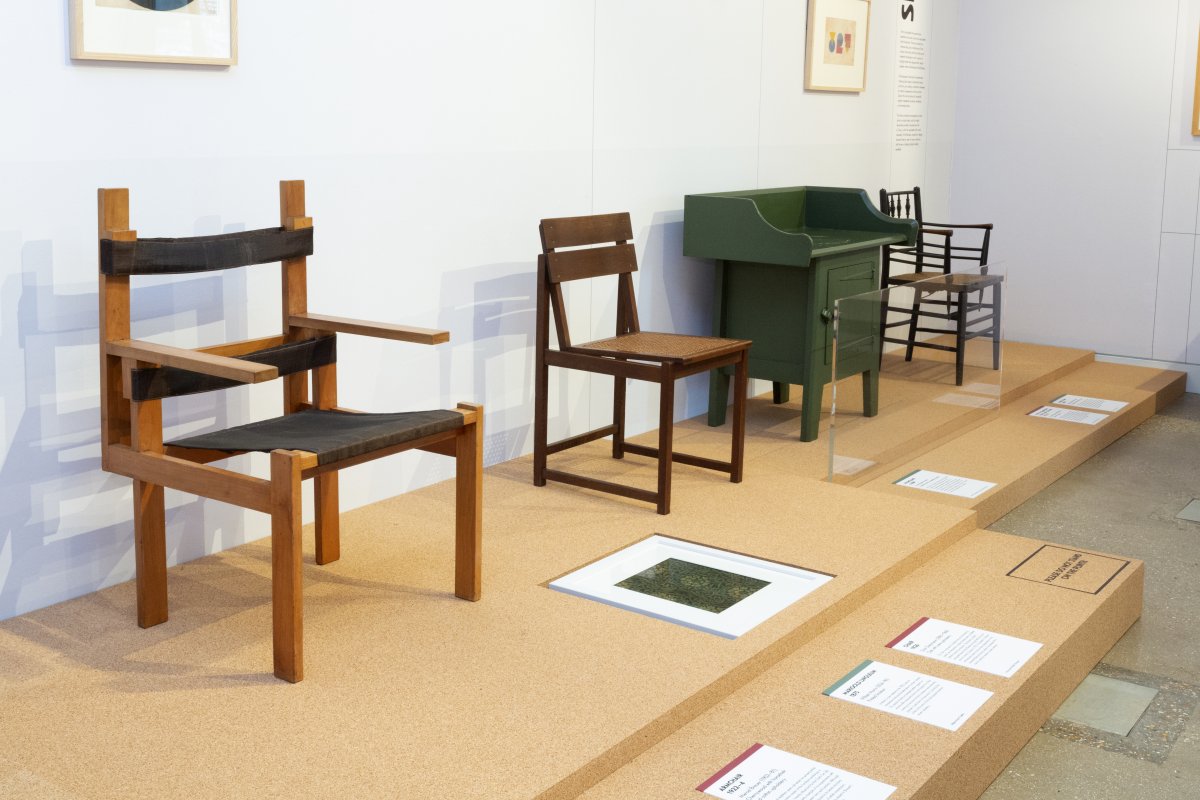 To compliment the works the Gallery are also showing some contemporary pieces. Upstairs visitors will find striking dresses by London-based fashion designer Mary Katrantzou, which combines Bauhaus typography with patterns inspired by William Morris. Standing at the main entrance is an installation by Nicholas Pankhurst, which uses the squares, circles and triangles often used in Bauhaus designs, formed in brightly coloured plastic, reflecting Walthamstow's history as an early centre for British plastic production.
The exhibition closes soon on 26 January. Visit the Gallery's website for details.
Images
Top: Woodcut by Gerhard Marcks. Photo: SPAB
Bottom: Furniture by Marcel Breuer, William Morris and Philip Webb. Photo: ©Nicola Tree and © William Morris Gallery, London Borough of Waltham Forest
Sign up for our email newsletter