National Treasure: St Paul's church, Bristol
SPAB Fenland & Wash regional group volunteer Clive Baker makes the case for an imaginative example of re-use. Once a redundant Georgian church, St. Paul's, Portland Square Bristol is now a circus school.
Attending the 2018 SPAB members' weekend in Bristol provided an opportunity for me to wander the streets of the city in search of interesting buildings. One such walk took me back to the St. Pauls area of Bristol (just to the north of the main shopping centre of Cabot Square) to revisit what I feel is a shining example of what SPAB has been promoting so much recently: finding new uses for old buildings.
St Paul's Church is a Grade I-listed building, and a perfect example of reuse. It forms the focal point of this residential square. Not only does it tower above the other buildings, but its architectural style is quite different: full of exuberance whereas the others are rather more formal and discreet.
With the rising importance of Bristol as a port there was a boom in building in the 18th century. Portland Square became the residential area for wealthy merchants whose fortune was often founded on the slave trade. As part of the development, the parish of St Paul's was created in 1787 and its Gothic style church was built between 1789 and 1794, the architect being local mason Daniel Hague.
However, by the end of the 19th century Clifton had become the more fashionable area of the city and many of Portland Square's houses were now boot factories. This heralded an era of decline. During WWII air raids struck the whole area of St Pauls and what is now Cabot Square, causing much damage but Portland Square survived.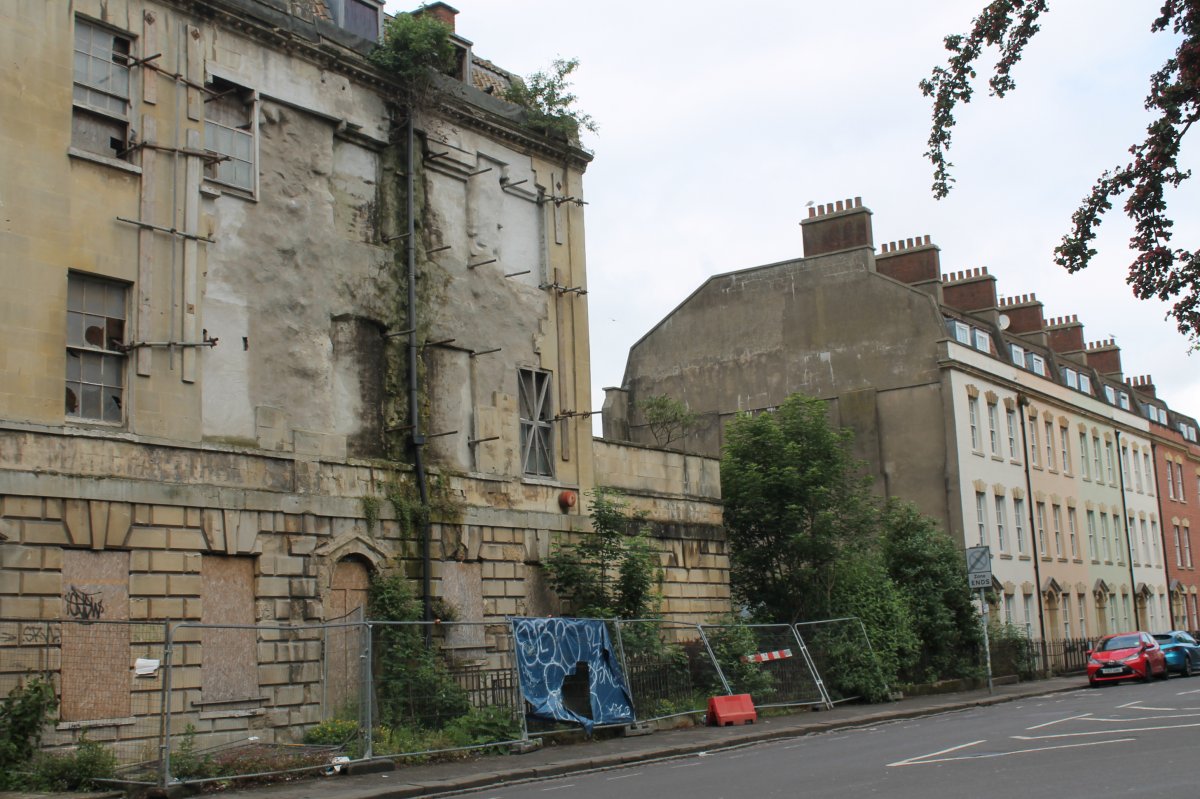 Social history also played a role in the story of the square and its church. A colour bar affected the employment opportunities of the many black residents. Due to poverty and prejudice, Portland Square's buildings became squats and fell into general decay.
In April 2000 St Paul's Church was declared redundant and passed to the Churches Conservation Trust.
Since then, considerable work has been carried out on its structure. When in 2005 it became the home for Circomedia, further work ensued to make it suitable for its new function. As this new use is as a centre for contemporary circus and physical theatre there was a need, amongst other facilities, to incorporate a full size 'Grand Volant' rig flying trapeze.
Although this comprises an adjustable frame and lighting rig the structural supports were cleverly inserted into the roof void. The steelwork for this was installed in short sections as this was the only way it could be raised within the church tower, the roof having been previously repaired and made water tight. These short sections were then bolted together and now rest, unseen, on the columns within the church. The fine plaster work of the ceiling is still visible as are other decorative features of the 'classical' interior, including some interesting memorials.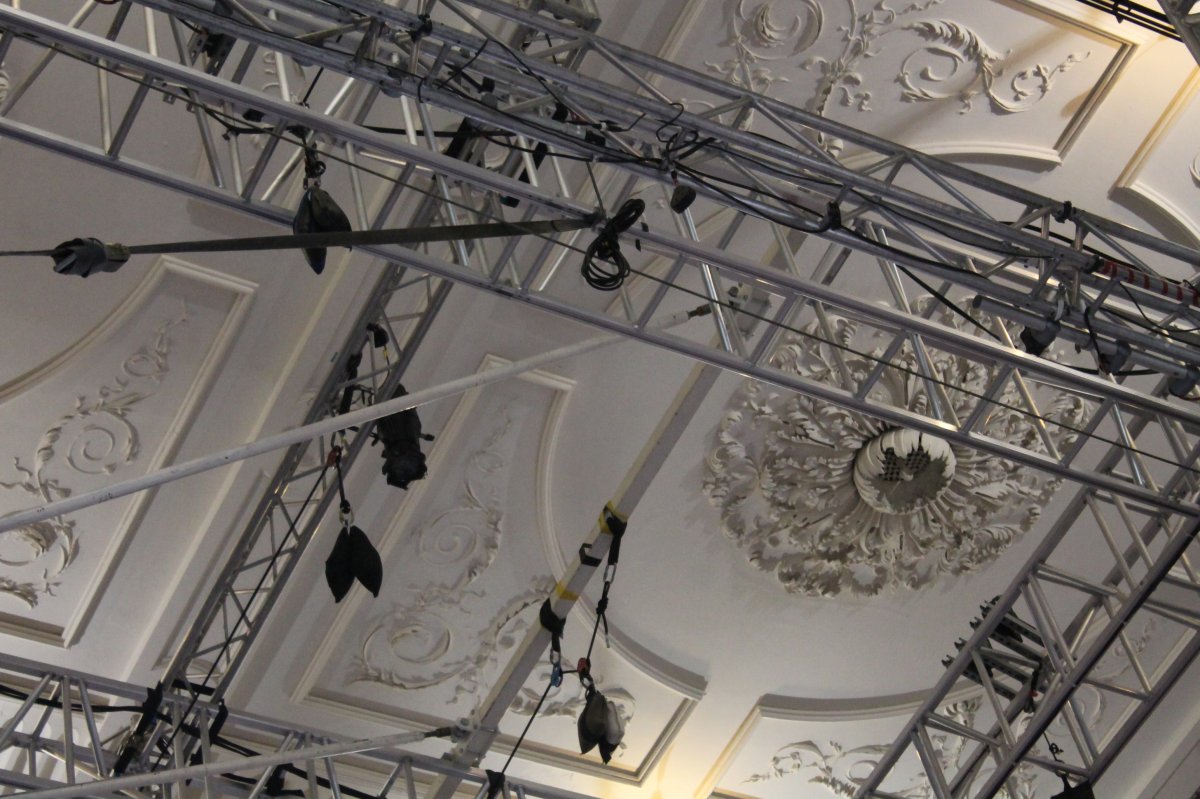 Since this project began the whole area has seen an influx of investment, as in many parts of Bristol, and has been transformed. Portland Square has now had most of its buildings conserved, though many, it has to be said, are not in line with the strict ethics of SPAB. And one group of buildings still needs attention as collapse seems almost imminent.
In addition to use as a performance space for its students, who intend to make a career in circus, St Paul's is also used for physical training together with its Kingswood venue (also in Bristol). Circomedia has a wider than national appeal and draws many overseas students and also involves and runs courses for local community groups and schools to promote self awareness and confidence building. Additional funding is raised through the use of the building for general events and room hire.
Surely this has to be an unusual but imaginative reuse of a large building making the most of the height and open nature of the church's nave and worthy of being described as a National Treasure?  And I believe it is an appropriate suggestion given that 2018 is the 250th anniversary of the founding of the modern circus by Philip Astley. He set the circus ring at a diameter of 42ft a standard dimension still used today by circuses worldwide!
SPAB Scholar Philip Hughes (1981) led the project to conserve and incorporate the new use of St Paul's in 2007. This article first appeared in the Winter 2018 edition of The SPAB Magazine.
Sign up for our email newsletter