National Mills Weekend online
This weekend is National Mills Weekend. Usually it's a chance to visit over 300 traditional mills across the country. On 9-10 May this year it will be an online celebration of these hugely important industrial buildings. We look back at our own history and how our Mills Section came to be established.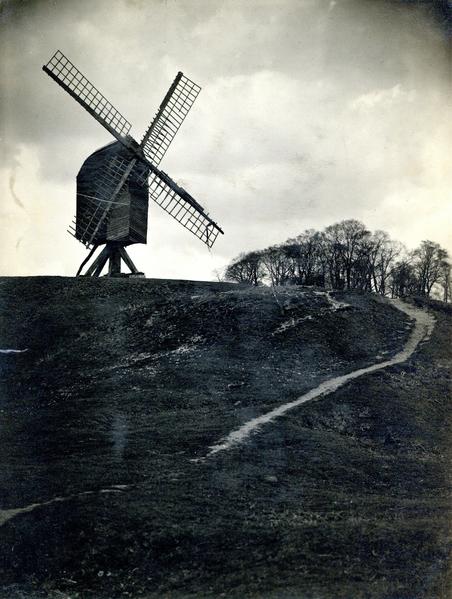 In the 1930s Britain's mills were quickly disappearing from the landscape. Many traditional milling businesses were folding from the 1880s onwards, after the arrival of roller milling, the availability of steam power and changes to UK farming and grain production.
In response the SPAB launched a campaign to save Britain's surviving windmills. With support from The Daily Mail and The Times we carried out a national survey of mill buildings. The collection of photos, sketches and notes on hundreds of mills, like this one, are now conserved and cared for by the Mills Archive in Reading. In 1931, the SPAB's Windmill Committee was formed, with engineer Rex Wailes as technical advisor. The Windmill Section of the SPAB extended its interest to include watermills in 1946. Today the Society's Mills Section is devoted to protecting mills, educating millwrights and encouraging public access.
Join us this weekend and tag us in your mill photos (old and new) on Instagram, Facebook and Twitter. Use the hashtags #NationalMillsWeekend and #MillsPastAndPresent. You can also enjoy a takeover on our Instagram stories from a trainee millwright.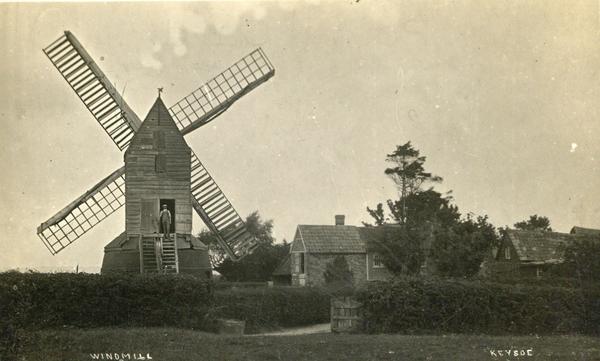 Keysoe Windmill in Bedfordshire now only exists in archive materials. in 1931 the SPAB raised funds for its repair after a severe winter storm. At the time there were only two working windmills in Bedfordshire. This photo was taken by the SPAB's technical advisory Rex Wailes and he wrote on the back: "Keysoe Mill with tail winding. There was a mill on this site in the 14th C and this mill was built in 1801. It collapsed in a gale (in 1946) due to being tail-winded after it has been sold away from the milling business."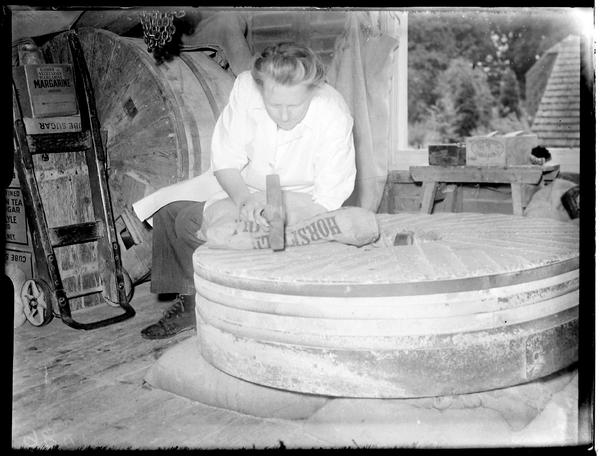 Dean's watermill in Lindfield, Sussex is on the River Ouse. It's now a converted private house but photos taken as part of the SPAB's survey show its millwright Margaret Horsfield at work dressing the millstone.
Castle Mill on the River Mole in Surrey, dates from the early 19th century.  Its name perhaps references Betchworth Castle, a medieval ruin which is just a little further along the river. It's now run as a B&B.
All photos courtesy of the Mills Archive Trust
Sign up for our email newsletter