Happy birthday John Betjeman
To celebrate what would have been John Betjeman's birthday, work experience student Rachel Robinson explored our archive to find out more about one of our most illustrious members.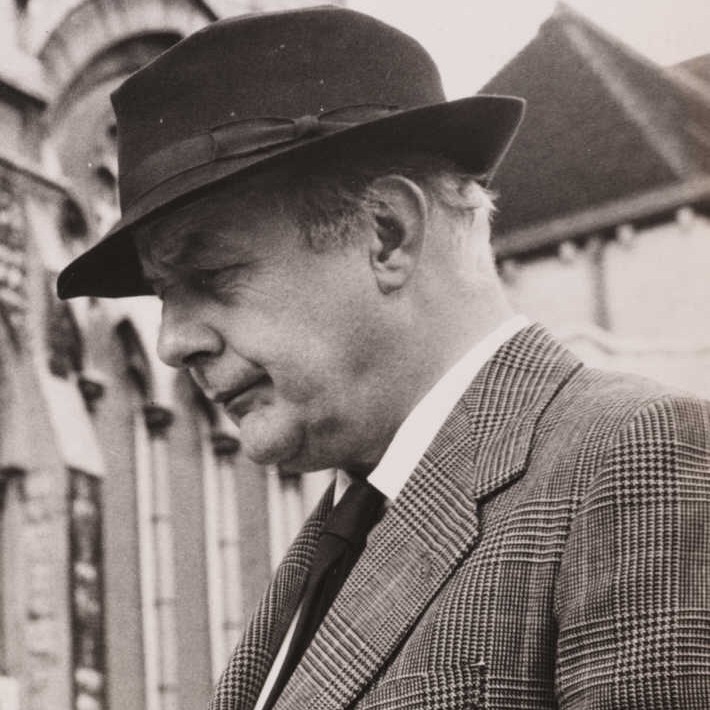 Sir John Betjeman (1906-1984) was a poet, writer, broadcaster, conservationist and long-standing SPAB member. Betjeman studied at Magdalen College Oxford but didn't complete his degree – he then went on to become a schoolteacher. In 1930 Betjeman became the assistant editor of the Architectural Review, which may be what propelled his interest in architectural conservation.
In 1932, Betjeman sent a draft of his brilliant article 'The Truth about Waterloo Bridge' to the SPAB asking for feedback. The SPAB ordered 1,000 copies of the article to assists its campaign in defence of the old Waterloo Bridge, which was built 1811-1917 by John Rennie. Later that year Betjeman became a Life member of the SPAB.
From 1937, Betjeman began to write a series of Shell Guides that covered the counties of England. During the 1950s and 60s, Betjeman was discussing architecture and conservation campaigning on both radio and television platforms, drawing a large and varied audience to the cause. He was also a founding member of the Victorian Society.
Betjeman served on the SPAB's main committee for over two decades (1952-1977). His committee papers survive in our archive - some of which are adorned with doodles. The archive also contains a many letters between Betjeman and various members and SPAB staff. Betjeman became such a valued committee member that on the 14 July 1960, Monica Dance (then SPAB secretary) ended a letter to him with, "I am sorry to bother you but I would be grateful to know what you think." Similarly, on the 4 August 1961, she ended a letter to him with, "I dislike bothering you, but I should very much welcome your views."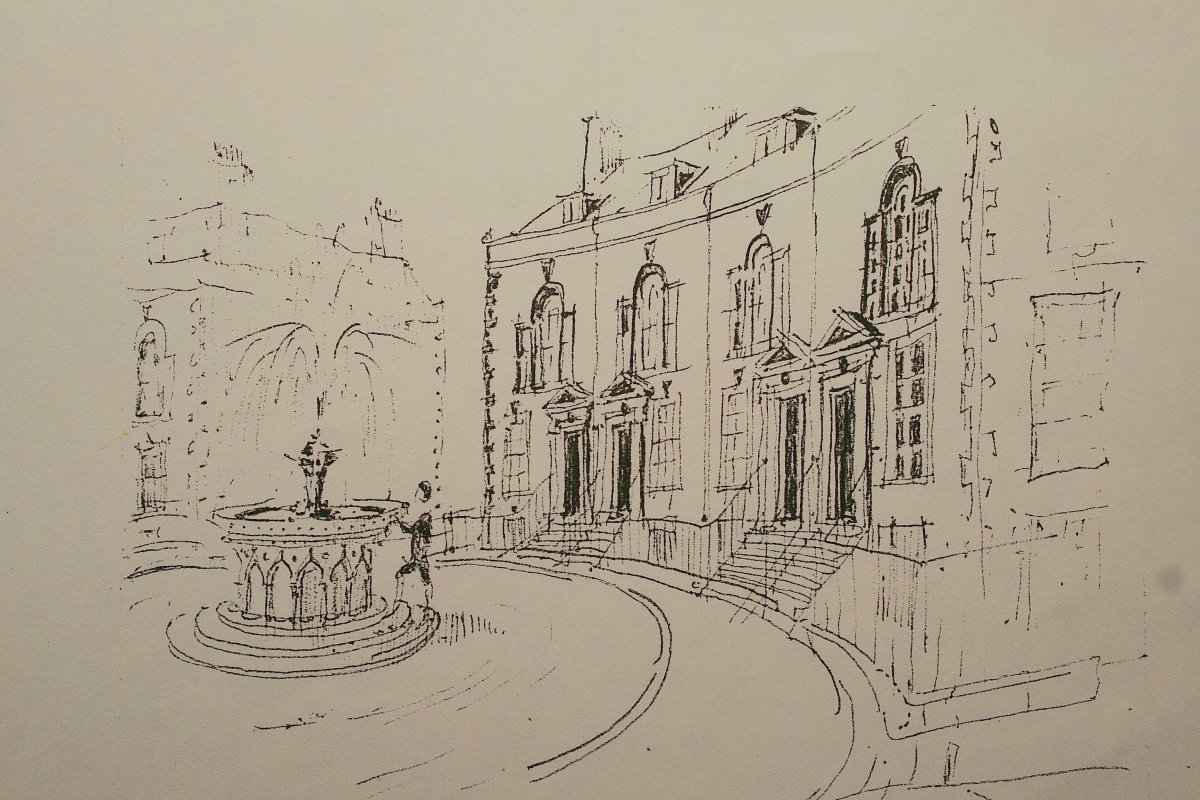 Betjeman not only spoke lovingly about various buildings, he also wrote lovingly about them, evidenced by his poetry. Betjeman wrote about buildings that he encountered during his childhood with affection, never faltering when expressing his distain about the demolition or neglect of such places.
Betjeman became Poet Laureate 1972 and remained so until his death in 1984. Betjeman's poetry was admired due to its precision and clarity, discussing topics that many people deemed relevant and important. He is widely regarded to be the most loved Poet Laurate of the 20th century. 
"...Not while we love the church and live
And of our charity will give
Our much, our more, our all." ~ 'Save the Village Church' in aid of the repair of St Katherine's Church, Chiselhampton, which is now in the care of the Churches Conservation Trust. 
Each year we celebrate John Betjeman's contribution to the SPAB with an award for conservation of places of worship. Read more about the John Betjeman Award. 
Images
Banner image: the old Waterloo Bridge, SPAB archive
Photograph of Sir John Betjeman, Daily Herald Archive at the National Media Museum / Wikicommons
Doodle by John Betjeman during a SPAB committee meeting
Sign up for our email newsletter