Conservation faith award shortlisted
The SPAB's John Betjeman Award celebrates excellence in conservation and repair at places of worship of all denominations and faiths. For 2020, to mark the 30th anniversary of the award, we extended the competition to include Scotland and Ireland (both Northern Ireland and the Republic of Ireland) alongside England and Wales. Unfortunately, insufficient entries were received from Scotland. However, the Ireland judges were delighted to have a range of strong submissions to consider in this first year.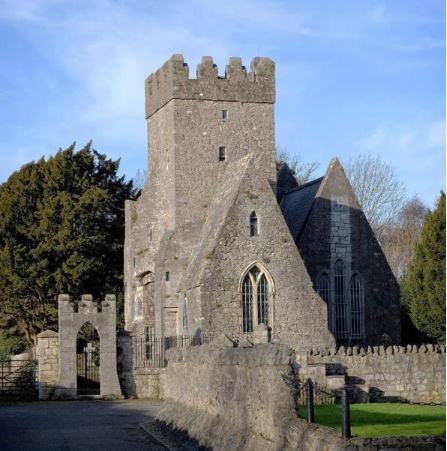 Following careful deliberation, the judges shortlisted the following projects in England & Wales:
Tenterden Wesleyan Methodist Church, Kent – repair of the war memorial pipe organ
St Margaret of Antioch, East Wellow, Hampshire – repair of the south door
St Andrew, Trent, Dorset – conservation of spire stonework
St Alfege, Greenwich, London – repair of external masonry
And in Ireland:
Holy Trinity, Errislannan, Co Galway – repair of extensive vandal and storm damage
St Doulagh, Balgriffin, Co Dublin – external stonework conservation
St Bartholomew, Ballsbridge, Dublin – conservation of belfry stonework
Due to the Covid19 (Coronavirus) situation, the judges are not able to visit the shortlisted projects at the moment.  However, we hope that it will be possible to make visits later in the year and will look forward to announcing the winning projects in due course.
Photo: St Doulagh, Balgriffin. Credit: J Stokes.
Sign up for our email newsletter