SPAB member Patrick Stow introduces his new series of books drawing from his extensive experience in repairing old buildings. Here he explains why he became fascinated by this work and what has prompted him to publish what our reviewer called 'a most unusual but fascinating book'.
The subject of conservation engineering itself is an engaging topic which has kept me fully entertained for over thirty years.
In 1991 hearing an outstanding lecture on timber framed buildings by Charley Brentnall (Carpenters' Fellowship) resulted in my enrolment on the 1992 SPAB Repair Course. The two events were linked by a common theme of conservative repair and above all, the use of common sense.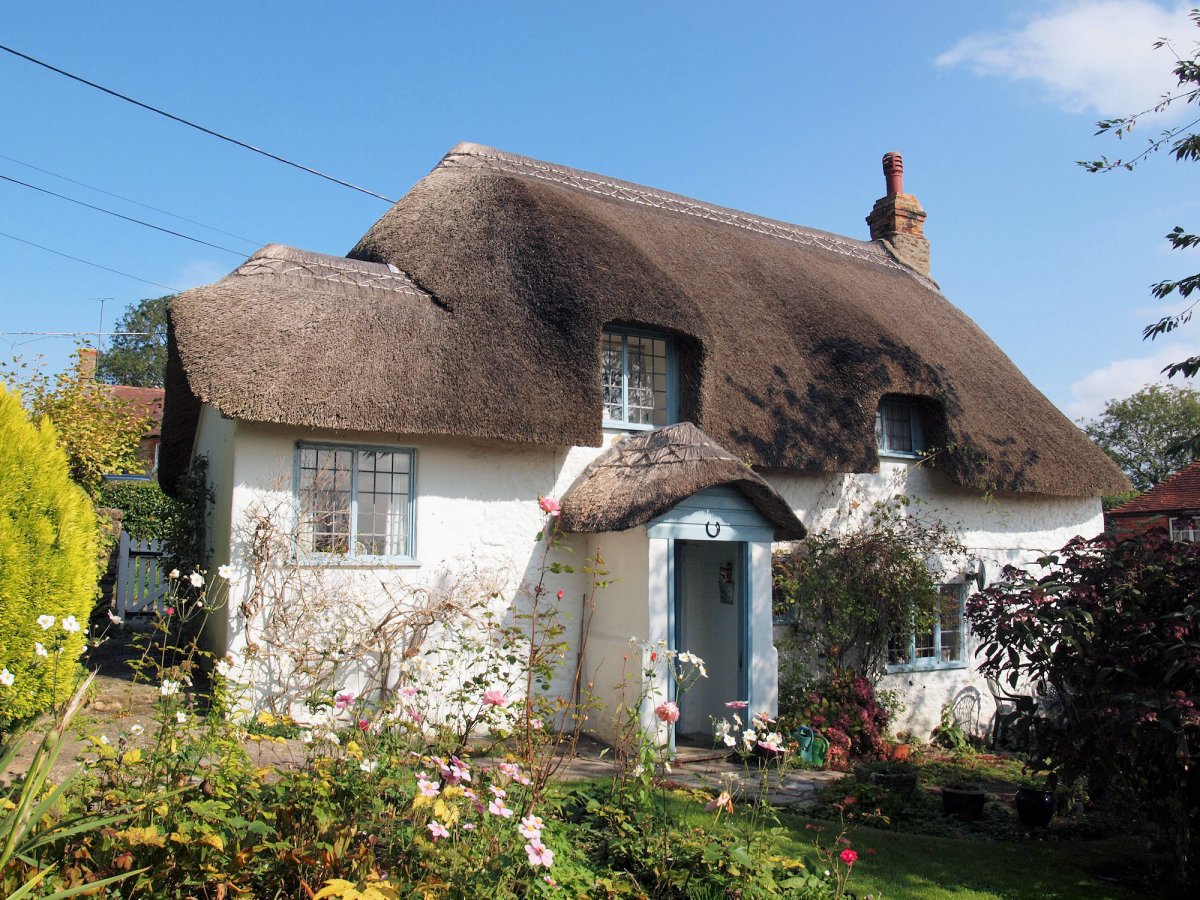 My own field of structural engineering had until then been confined to conventional structures and a heavy leaning towards - dare one mention the word? - concrete.  A 'Damascene' moment then to embrace this other sensible world of historic buildings, sympathetic materials and breathability meant a great deal of readjustment in my overall approach.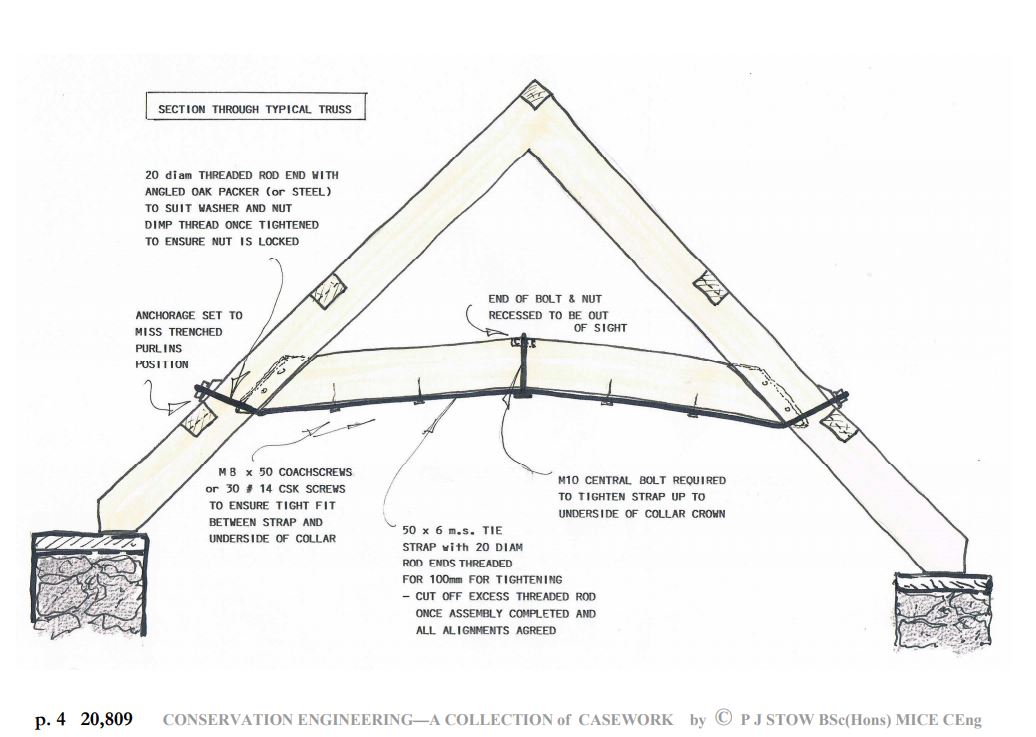 The investigation, assessment and design of structural repairs for historic buildings, including a tall circular chimney stack for the National Trust, required the most delicate of touches. Subsequent timber roof and floor beam repairs, of which there are more than you might imagine, also needed to be provided with neat, elegant, simple and economic repair solutions which are reversible, sympathetic, minimal and structurally appropriate – does this sound familiar?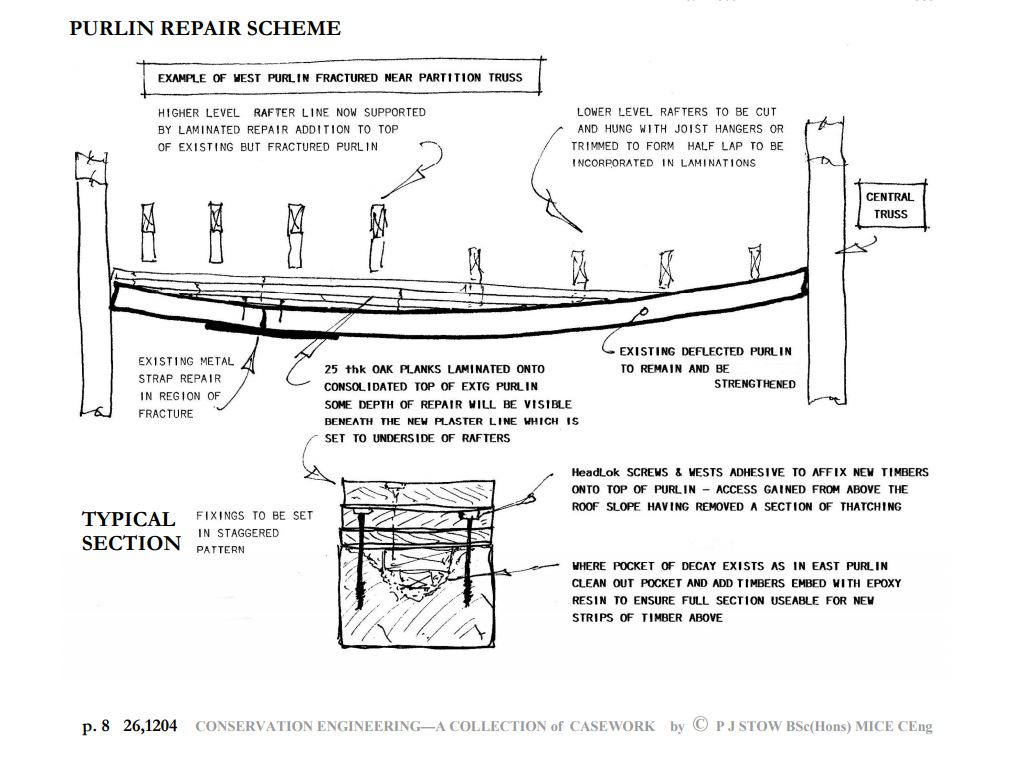 A major health scare in 2011 prompted many a question from concerned colleagues and clients – what will happen to your knowledge and experience? I decided that point could be addressed by referring to the seven filing cabinets of records languishing never again to see the light of day - possibly a good thing.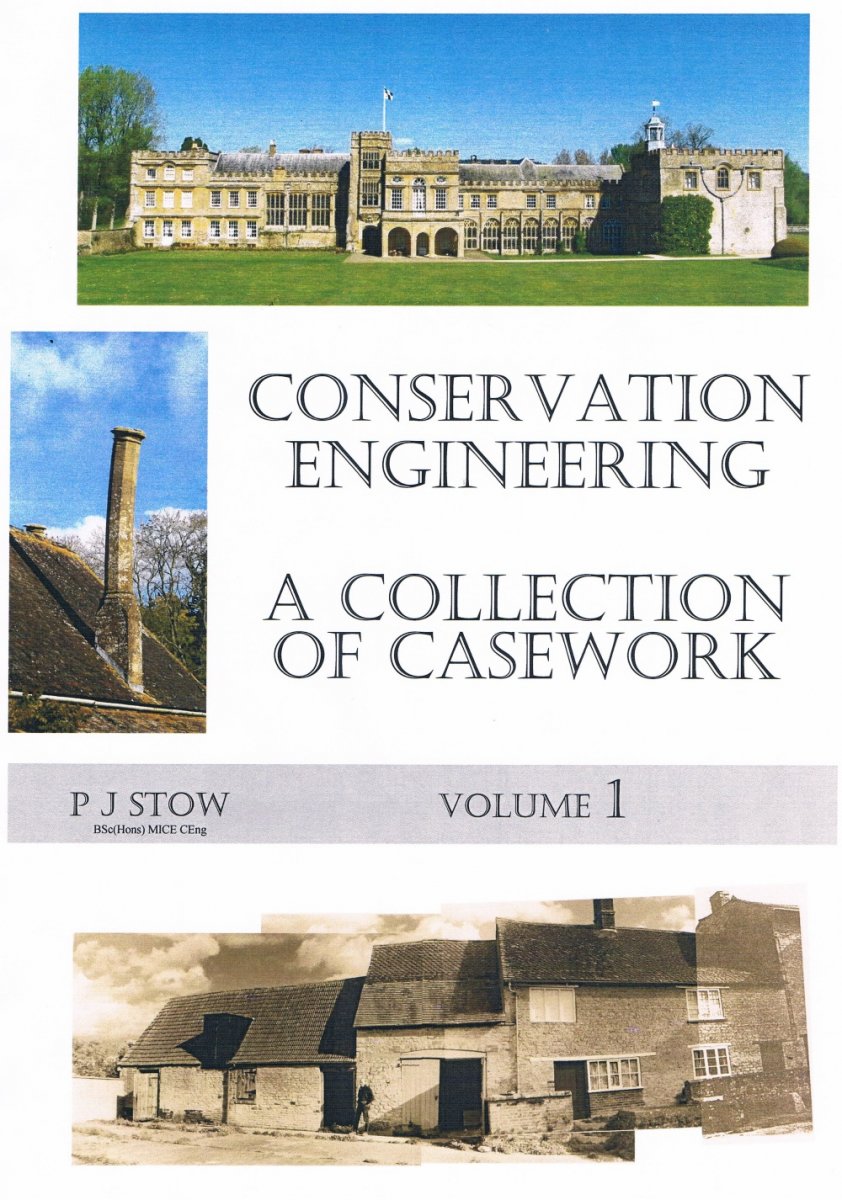 The original intention was to create a subscription based on-line database of cases grouped by structural category however this is vulnerable to piracy (does anyone know how best to address this issue?) and I was persuaded to print the works instead. The route to get what we wanted was by self-publishing but at significant cost. The creation of material suitable for printing requires an enhanced standard of layout design and image quality with the end result proving an invaluable experience, if costly in both time and scrap paper.
Volume 1 is the first of three planned reference books with Volume 2 already at the printers and Volume 3 is started – once completed the resource will have been consumed, the entire project utilising the author's own work, photos, drawings, text and comments. On my website you can find an added explanatory sampler volume that I hope some readers might find really quite intriguing.
Patrick Stow BSc(Hons) MICE CEng   pjstowauthor.uk
'Conservation Engineering: a Collection of Casework – Volume 1' is out now. All images credit to Patrick Stow. Our Spring Repair of Old Buildings Course is open for booking.
Sign up for our email newsletter