Building in focus: Tretower Court, Powys
You'll find Tretower Court within the upper reach of the Usk valley, just off the old Roman road to Wales (now the A40), surrounded by wooded hills and water. In summer swallows skirl and swoop over the gardens from its ancient eaves.
Tretower is a rare illustration of a Norman castle site which gradually developed into a medieval fortified house. The castle was built to control the pass over the Black Mountains by the Norman knight Roger Picard II, as a massive round tower – Tretower meaning 'place of the tower'. Opposite the castle stands the domestic buildings, developed over a long period between 1300-1650, though they have a unified appearance. In the mid-15th century Sir Roger Vaughan was granted the property and greatly expanded the Court.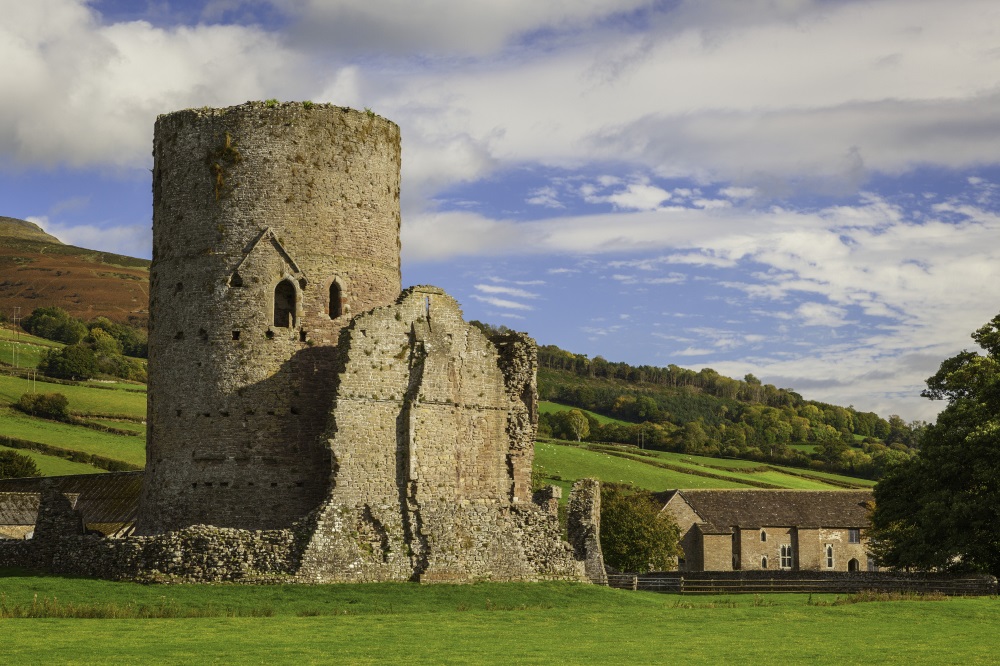 The court is laid out like the colleges of Oxford and Cambridge, with a stone-built gatehouse that fronts the road, giving access to a large grass and cobbled courtyard, which is surrounded by building ranges of old red sandstone and oak framing. In front of the gatehouse is the hall, with both a buttery and a kitchen attached and principal bedrooms above. On either side of the gatehouse is a curtain wall, corbelled out and parapeted to provide a wall walk. To the side of the courtyard an oak framed gallery walkway is cantilevered out with infill panels of wattle and daub, plastered and limewashed over. The whole range of buildings is roofed with stone tiles.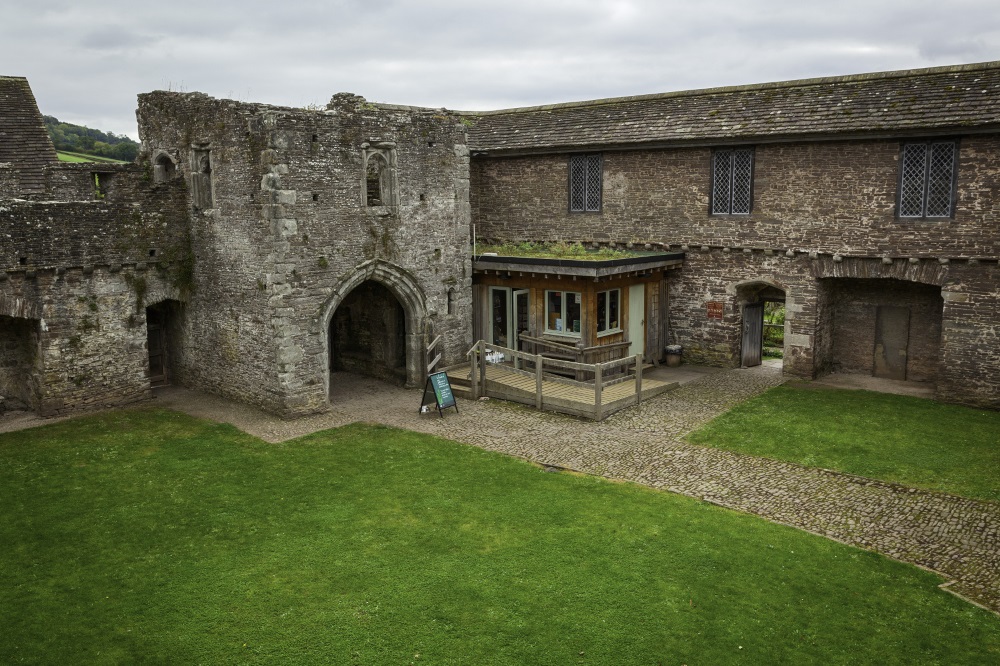 The Vaughan family abandoned Tretower Court shortly after 1700. There followed a decline under a series of tenant farmers, with some buildings becoming cow and sheep sheds and hay barns which concealed the origin, age and value of the medieval structure.
In 1929, the Brecknock Society made an appeal for the government to purchase the building which was eventually bought for the nation in 1934. Slow conservative repair lasted for over 30 years and it is now in the care of Cadw, the Welsh Government's historic environment service.
Further work was undertaken in 2010 with a series of imaginative and thoughtful works managed by Cadw to bring the interiors to life. The medieval kitchen, buttery and pantry and great hall were researched and then furnished and dressed. These rooms now allow us a glimpse and understanding of how things may once have been.
For over 900 years Tretower Castle and Court has been altered, adjusted and adapted. It lies within a county with the lowest population density in England and Wales. However, considering its beauty and atmosphere, more people should make the journey to visit.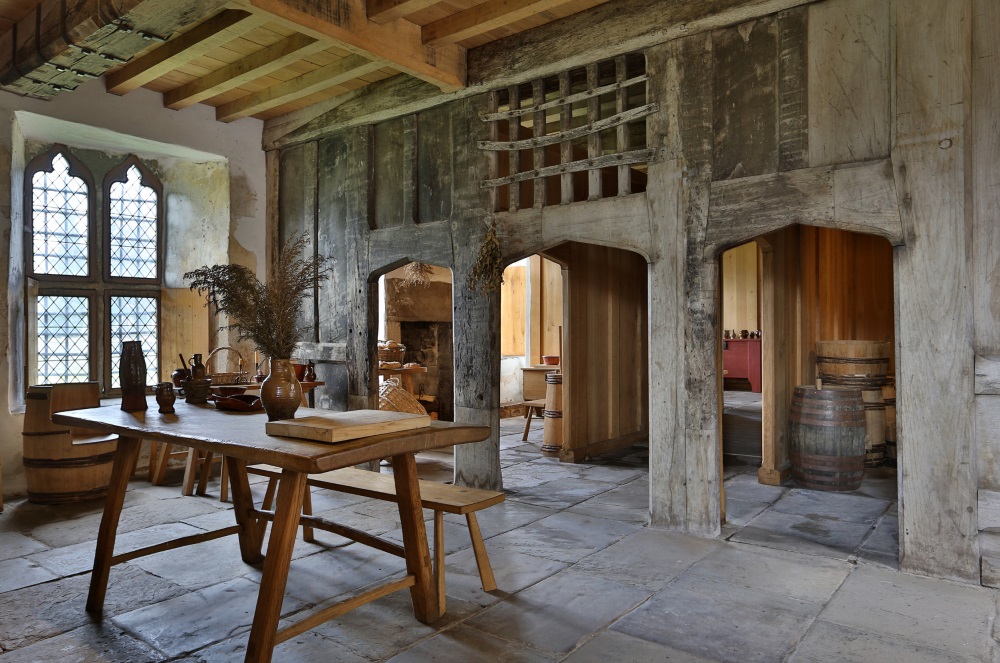 By Martin McNamara. Alll photos credit to Cadw. This article first appeared in the Winter 2019 SPAB Magazine, a benefit of membership. Do you have a favourite ancient building you would like to tell us about? Email us press@spab.org.uk
Sign up for our email newsletter