Archaeology trials at the Old House Project, St Andrew's, Boxley
It's not Sutton Hoo, but archaeology trials at our Old House Project uncovered artefacts which add to the developing story of the building.
Archaeologist Graham Keevil, helped by a band of SPAB volunteers, dug a series of small test pits around the perimeter of the building. The particular value of finds at the base of walls is that they can help establish a date for construction or key points of change and alteration.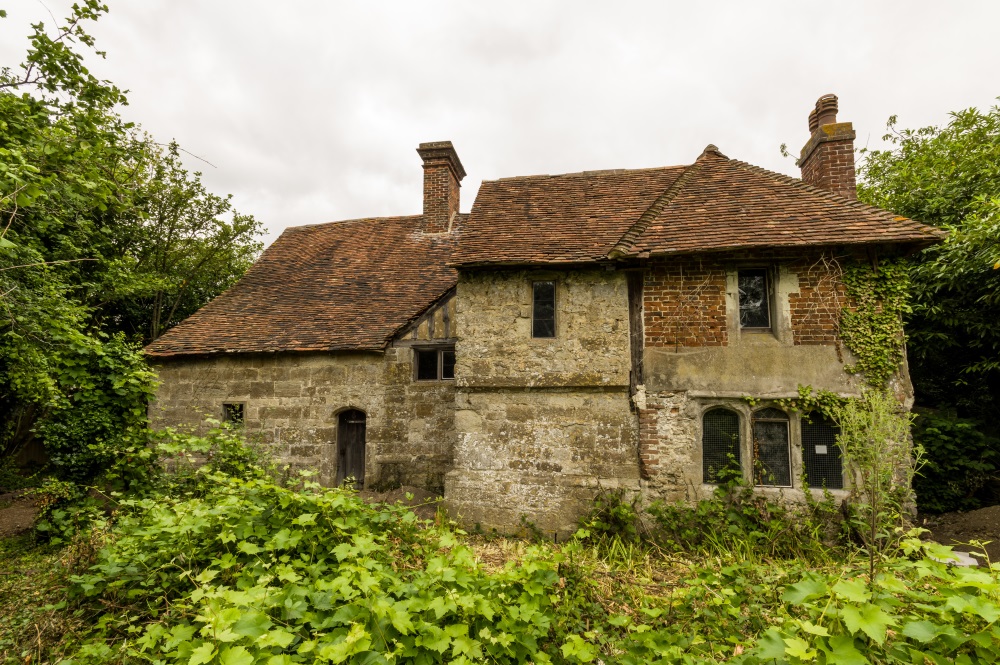 Dendrochronology confirms that our building was built as a chapel in the 1480s, but after the Dissolution it was converted into a house. Photo: Daniel Bridge
The earliest finds so far have been fragments of glazed medieval floor tiles, which were probably made at the Abbey's own tile kiln. The kiln stood in the field just to the north of St Andrew's. Boxley Abbey was noted for its tile works, and in 1362 sold 5000 flat tiles at 6s 8d and 2000 at 10s the thousand. The medieval tiles shards we found had an olive/dark green glaze with yellow under slip.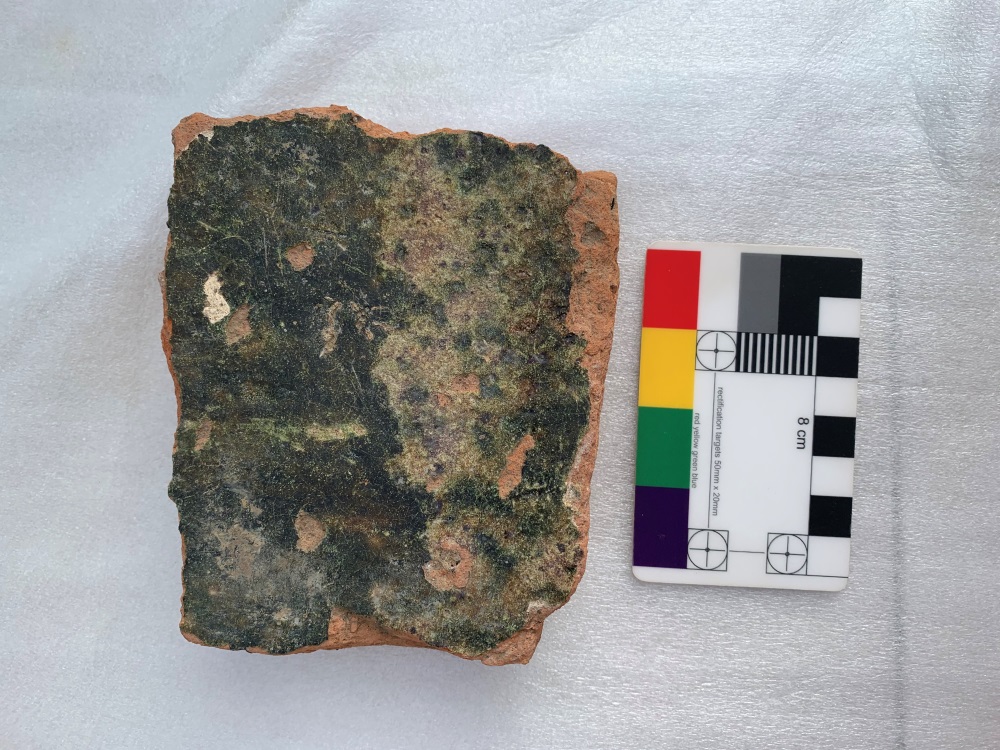 Among the post-medieval pottery sherds was a Cologne/Frechen Bartmann drinking jug or Bellarmine jug, found next to doorway in the south aisle wall. This sherd has part of the beard of the face and moulded leaf detail around the medallion on the main body of the jug. The fabric and form are dated from 1550-1580; there is a similar type dated to 1540 in the Victoria and Albert Museum. We were pleased to uncover this, as it's a period from which we otherwise have very little document or physical evidence at St Andrew's.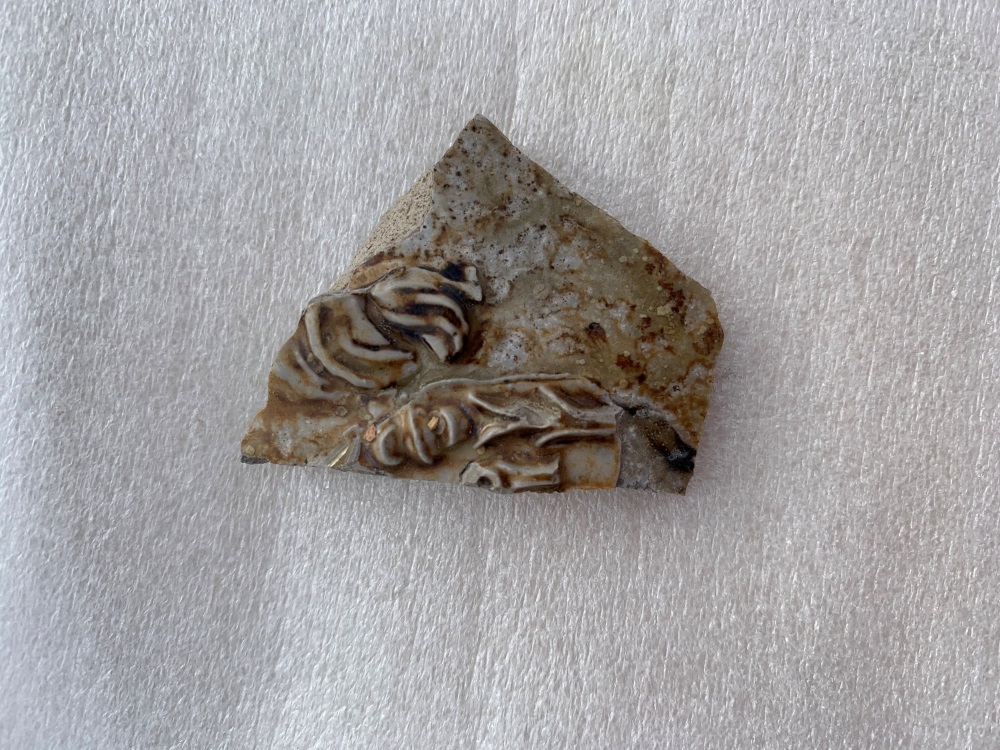 A mid-18thcentury brown-glazed teapot was recovered at the base of east wall. Missing its spout and handle, the body of the teapot is almost complete but for a hole in the base where a maker's mark might have been. It is a small teapot,10cm in height and diameter. There is rouletted decoration, beading on the rim, and applied vine leaves and other floral detail around the main body. The teapot is in Staffordshire Black glazed ware dated from 1740-1780. At this stage, St Andrew's was a modest, tenanted estate cottage and it seems possible that the teapot, which would have been an item of relatively high status, was handed down to the building's occupants when no longer wanted at the Abbey.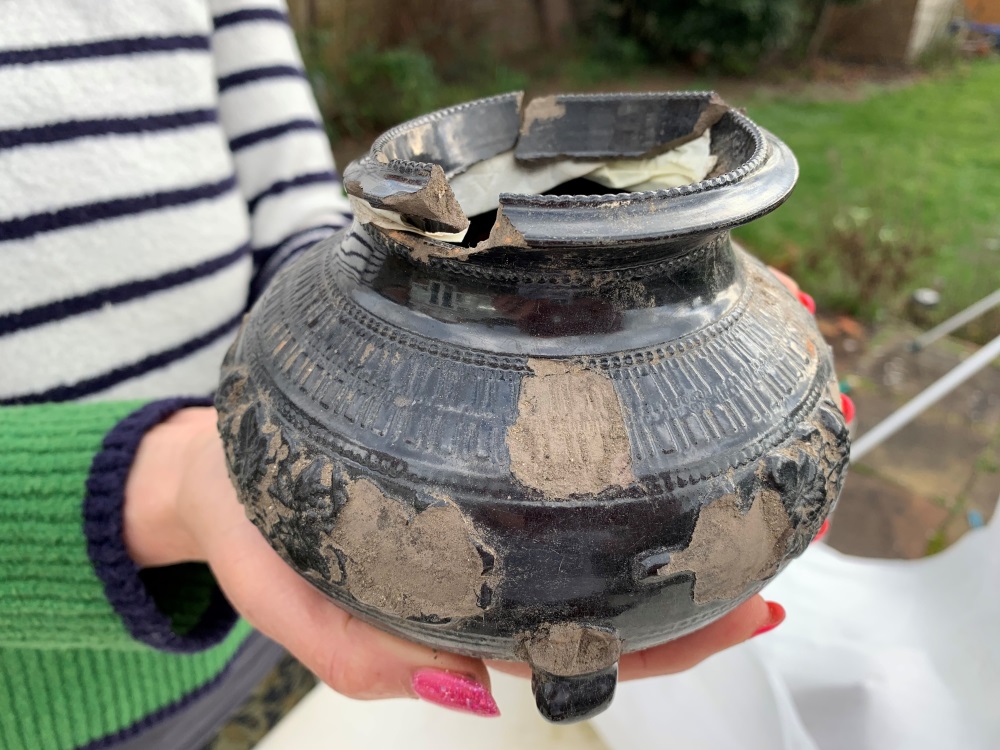 The other post-medieval pottery types are a range of white, brown and light brown stoneware bottles, which would have been sealed with cork. Many have incised and printed names, in some cases including local businesses in nearby Maidstone or Sandling.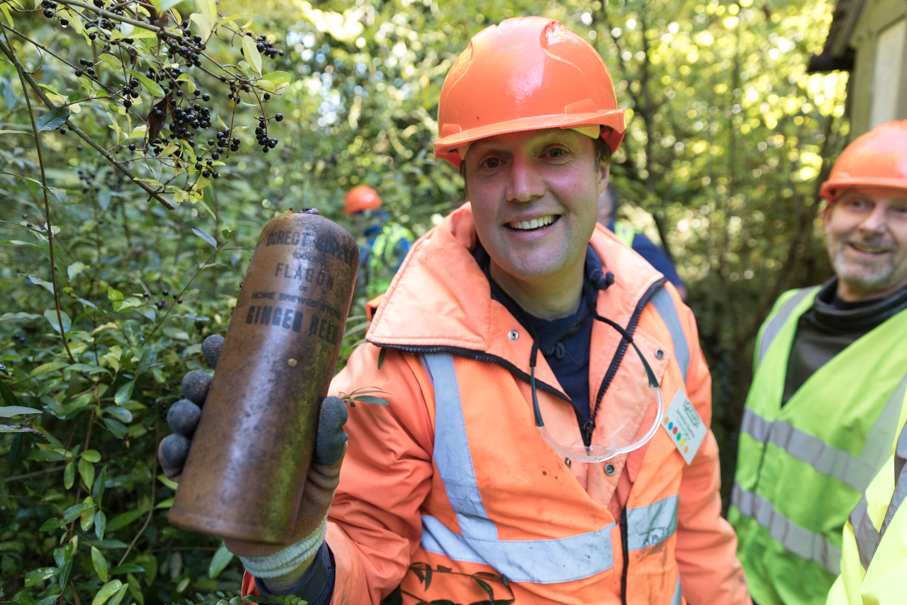 Find out more about our Old House Project and read the full report by Keevill Heritage Ltd.
Photos: Daniel Bridge, Graham Keevil, Ralph Hodgson.
Sign up for our email newsletter