Conservation Insight Tour - 7 September 11am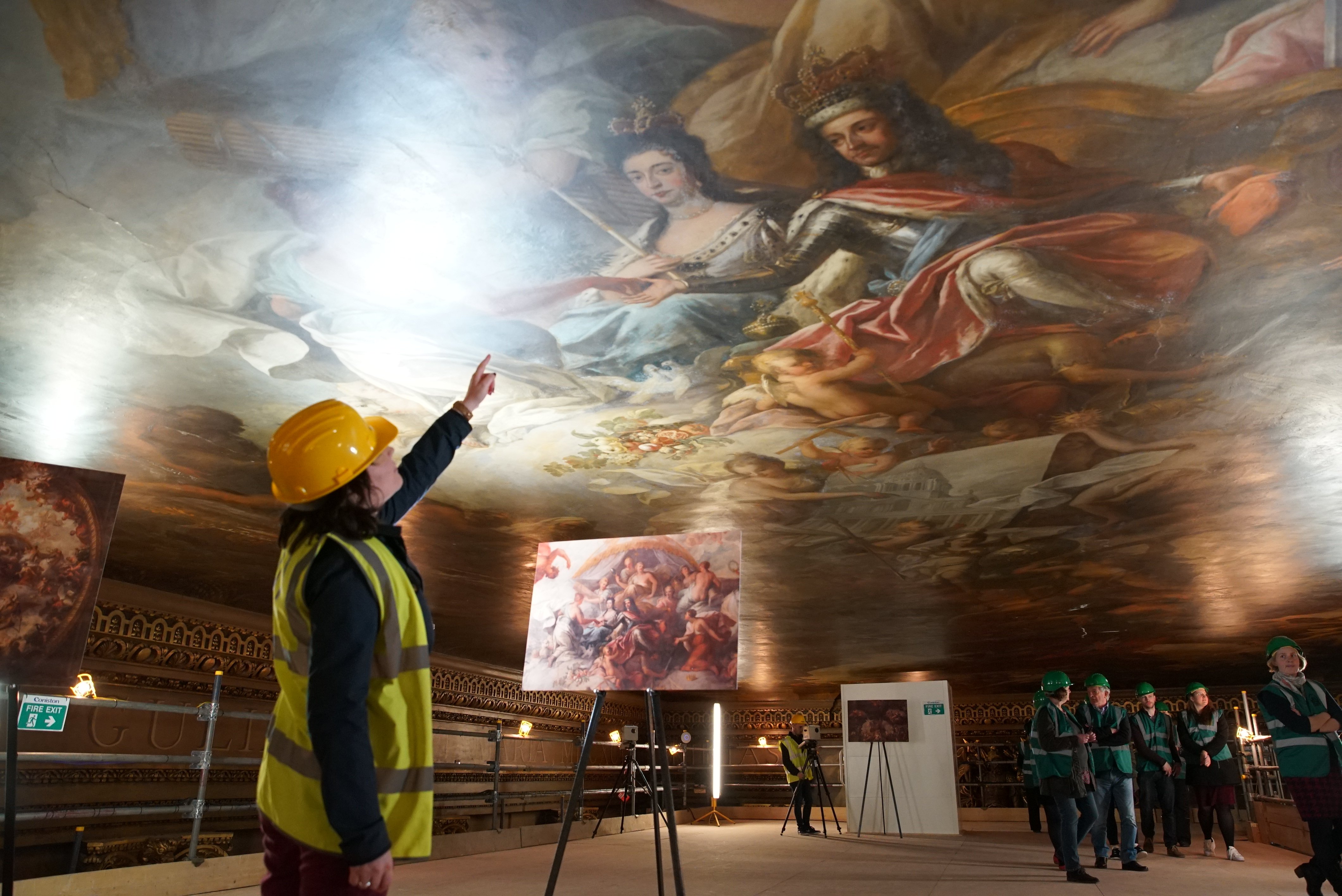 Conservation Insight Tour - 7 September 11am
Old House Show Exclusive Offer
A ceiling that rivals Michelangelo's
Audience:
Introductory, Leisure Learning
Location:
Old Royal Naval College
King William Walk,
United Kingdom
Event details
Friday 7 September, 11am
The SPAB is teaming up with the Old Royal Naval College Painted Hall Project to offer visitors to the Old House Show exclusive Conservation Insight Tours to view the conservation work on the ceiling paintings in the Painted Hall up close.
Click 'Book Now' to book onto the tour to be held at 11am on Friday 7 September. Tickets for registered visitors to the Old House Show are £10 per person (instead of £15). Book now to avoid disappointment. Tour places are limited.
Other tour times are:
About the Conservation Insight Tours
Ascend 60 feet and uncover the secrets of Britain's largest painted ceiling.
Painted between 1707 and 1726, the Painted Hall at the Old Royal Naval College hides many surprises. During a major conservation project, you have a once-in-a-lifetime opportunity to experience the drama of this vast masterpiece up close.
The 50-minute, accessible tour via a special observation deck will allow you to discover the painting's mysteries as they are revealed for the first time in half a century.
Tours will bring to life the history of the ceiling paintings and also include a talk by one of the conservators to learn more about their work.
Access
The observation deck is reached by a scaffold staircase with 67 steps. Lift access is available for those unable to climb stairs, but must be pre-booked. Please call the Old Royal Naval College on 020 8269 4799 to discuss your requirements.
Please note that you can only book a place on a Conservation Insight Tour if you have also registered for the Old House Show. If you are one of the five lucky winners of tour tickets (everyone who registers for the Old House Show is entered into our prize draw) and you have already booked your place on a tour, we will refund you your ticket.