Summer working party at Boxley, Kent
The SPAB's summer calendar only truly begins on the first day of our annual working party. The sun was shining as we raised the SPAB flag at Boxley Abbey, near Maidstone in Kent, on 10 July, kicking off what was an exceptional event.
We had an ambitious plan for the four days ahead. Around 70 volunteers, enthusiasts and specialists alike, worked tirelessly to achieve our programme of maintenance and repair at the abbey. This included removing vegetation and repairing an ancient stone wall, as well as extensive repointing of a beautiful brick wall. We also limewashed the vast interior of the Abbey's breath-taking Hospitium building – a barn-like structure that was originally built to accommodate the vast number of pilgrims visiting the Cistercian abbey in the Middle Ages.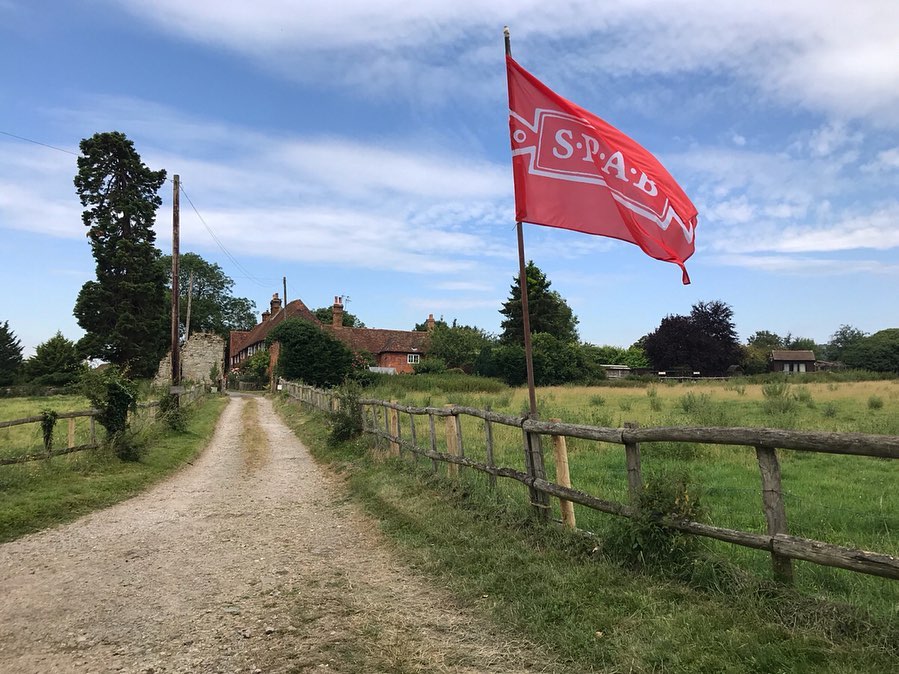 Although Boxley Abbey was the main focus of our working party, we were particularly excited to be able to work on our own site too, for the first time in working party history. St Andrew's Chapel, which is just down the road from the Abbey, was bought by the SPAB last November and forms the basis of our five-year Old House Project. Here, under the instruction of our archaeologist for the Old House Project, volunteers were able to try their hand at building archaeology, digging test pits and recording findings that will help support our understanding of the building.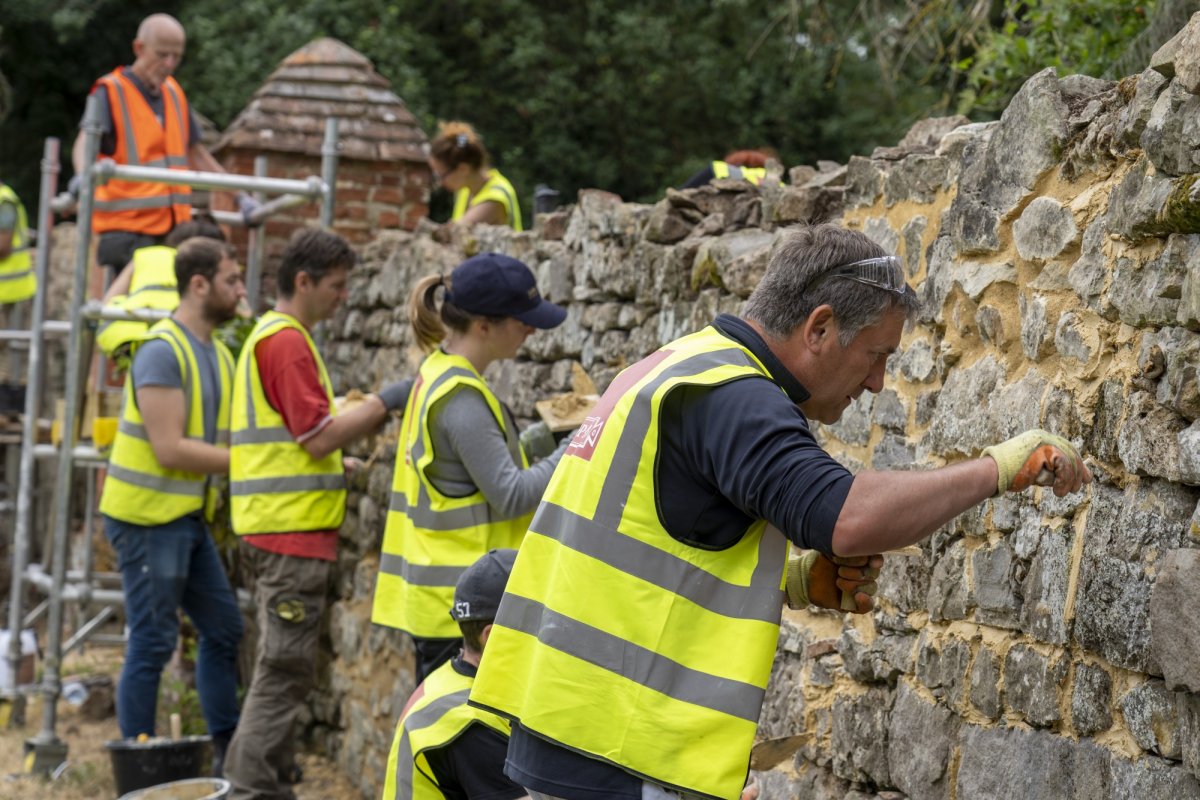 In fact, it was a year of working party firsts. Another new element of the programme was building a field kiln and burning local stone ourselves. We were keen to source suitable mortars for the abbey and St Andrew's locally, not only to ensure we use the most appropriate mix but also to showcase the quality and sustainability of using local (or as local as possible) materials. In advance of the working party, we undertook analysis of the existing mortars at both sites and identified a grey chalk as the closest match. During the working party volunteers then built the kiln under the guidance of lime expert Stafford Holmes and undertook three successful burns.
The working party ended with a bang as we celebrated into the early hours with a disco in the Hospitium, marking another year of getting together for hands-on learning – we can't wait until next year!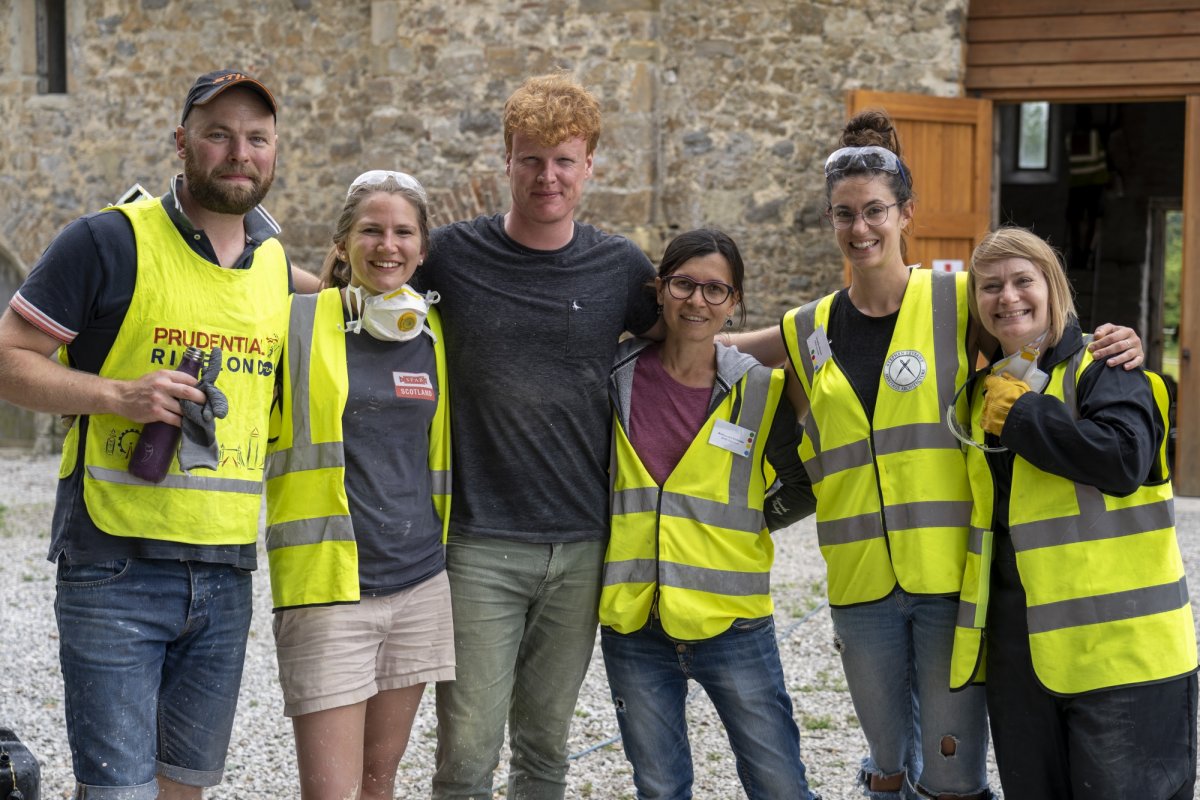 To hear about our programme of small working parties happening all across the country as well as other hands-on learning and volunteering activities sign up to our Practical Volunteering mailing list! Or email info@spab.org.uk for more information.
Sign up for our email newsletter