SPAB Fellows hosted at City & Guilds of London Art School
The SPAB has enjoyed a long connection with the City & Guilds of London Art School. Almost every year the Art School generously accommodates SPAB Fellows to study in their workshops during our annual craft training programme. We're delighted to partner with other organisations that care deeply about craft skills, critical for caring for historic buildings.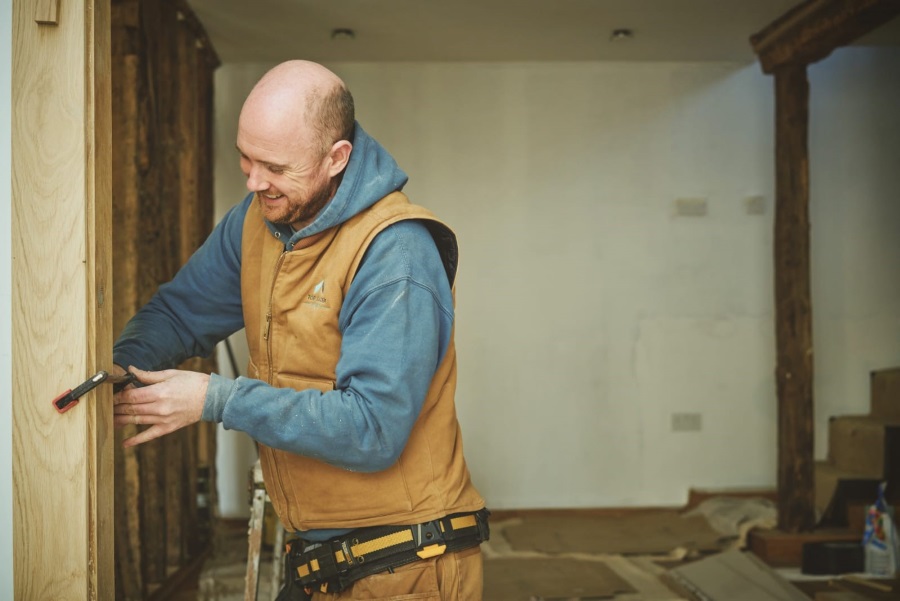 Credit: Toby Slater. 
In November last year, 2021 SPAB Fellow Toby Slater, a carpenter, enjoyed a two-week placement in the Historic Carving Department at the Art School. On Instagram, Toby writes: "I have thoroughly enjoyed my time and achieved more than I thought I would with my almost non existent carving skills prior to starting. Thank you so much for having me and to the tutors for sharing your knowledge I truly appreciate it."
This year we look forward to welcoming the Art School's Historic Carving students to our Old House Project, in Boxley, Kent.

The carvings Toby made in the School's workshops.  Credit: Toby Slater. 
Since 1854 the City & Guilds of London Art School has played a vital role in teaching specialist craft skills and inspiring new generations of artists and makers, It offers programmes in Conservation, Historic Carving, Fine Art and Art & Material Histories. Its Carving courses (wood and stone carving) are the only programmes in the UK validated to BA and MA level.
Our Fellowship was founded in 1987 to address the shortage of craft skills and to champion the importance of craftspeople. The programme allows Fellows to travel countrywide together and learn on site from specialists working in building conservation.
For decades our Fellows have benefitted enormously from time in the Art School's workshop with tutors. 2016 Fellow Heather Griffith, after a placement at the Art School, graduated in 2020 from the School's BA (Hons) Historic Carving: Architectural Stone course. Heather Newton, head of the department at the Art School, is well versed in hosting SPAB Fellows and Scholars from her previous role as head of conservation at Canterbury Cathedral.
 
SPAB Fellow Heather Griffith at City & Guilds of London Art School. Credit: Heather Griffith
Sign up for our email newsletter