The romantic poet who owned our Old House Project
You may not know that the sonnet, perhaps the most romantic form of poetry, was introduced to English literature by Thomas Wyatt, who once owned our Old House Project at St Andrews in Boxley, Kent.
Thomas Wyatt (1503-1542) was a courtier, ambassador and has been described as "the Father of English Poetry".

Thomas Wyatt by Hans Holbein the Younger, Royal Collections
He was born nearby at Allington Castle, which still stands on the other side of the Medway from Boxley.
Published after his death, his 31 sonnets are the first written in English. Many of the poems explore unrequited or forbidden love and the hypocrisy of life at the Tudor court. Wyatt's sonnets were radical in openly drawing from his personal experience and ending with a rhyming couplet, a form which he introduced.
As a boy Wyatt knew Anne Boleyn, who became Henry VIII's second wife. In May 1536, Wyatt was imprisoned in the Tower of London for allegedly committing adultery with the queen. Wyatt was released later that year due the influence of his friend, the king's advisor Thomas Cromwell.
  
Anne Boleyn, by Unknown English artist, oil on panel, late 16th century, National Portrait Gallery.
Wyatt's poems are often read with his rumoured relationship with Anne Boleyn in mind. 'Whoso List To Hunt' perhaps alludes to Anne's relationship with the king:
'Graven in diamonds with letters plain,
There is written her fair neck round about,
Noli me tangere [Do not touch me], Caesar's, I am
And wild for to hold, though I seem tame.'
An early draft of Wyatt's late sonnet 'If waker care, if sudden pale colour' describes his love for a 'Brunet', 'her that did set our country in a roar'. Perhaps in light of the controversy, he later changed to line to 'Brunet, that set my wealth in such a roar'.
Back in the King's favour by 1540, Wyatt was granted the lands of the dissolved Cistercian Boxley Abbey. This included our Old House Project St Andrews – formerly a gatehouse chapel to the Abbey – which we think was built in 1484.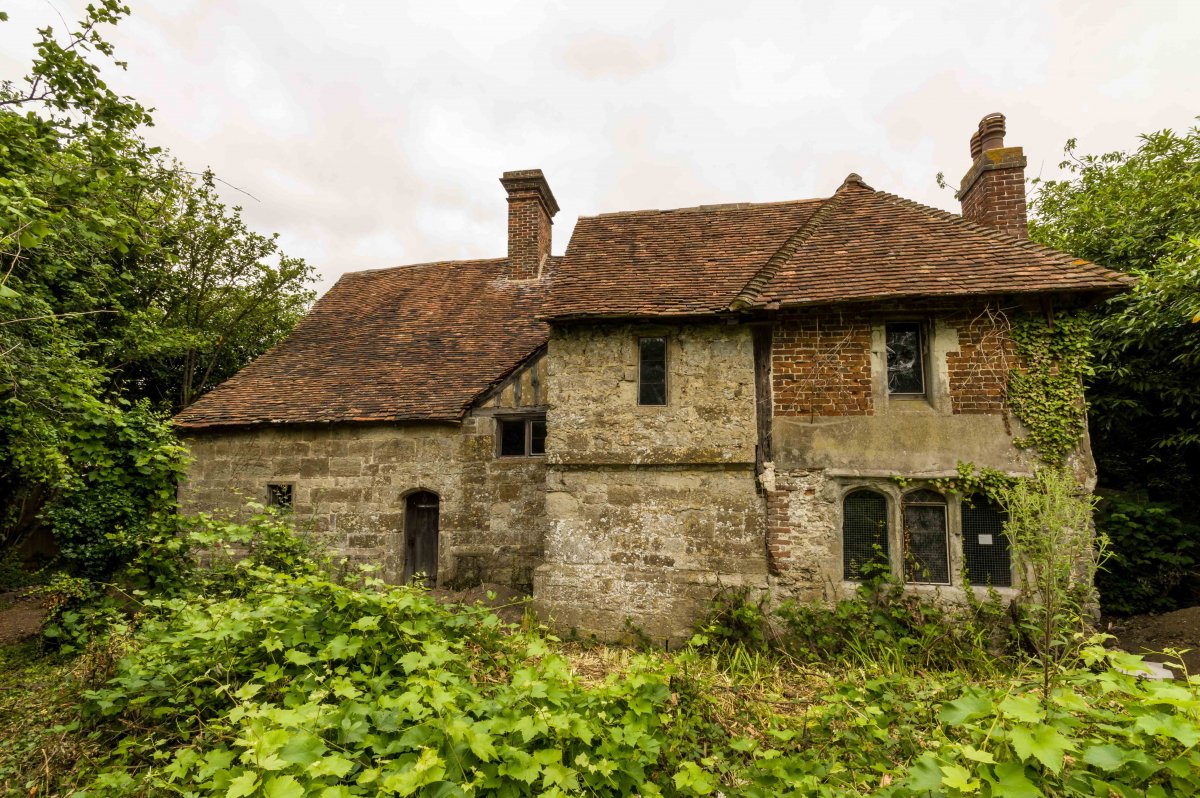 St Andrews Boxley in 2020, showing the Tudor extension on the right. Credit: Daniel Bridge.
In 1541 Wyatt was charged with treason again, but was granted a full pardon thanks to the intervention of Queen Catherine Howard. After her execution, there were rumours that Wyatt's wife Elizabeth was a candidate for Henry VIII's next wife. Wyatt died in 1542 and is buried in Sherborne Abbey.
Read more about our Old House Project. Read more about Wyatt's manuscripts on the British Library's website. 
Sign up for our email newsletter