Remembering mason Colin Burns
SPAB member Chris Wood remembers well-known mason Colin Burns.
Colin Burns, stone mason and instructor in the specialist craft of repairing ancient monuments and historic buildings has died aged 74.  He will best be remembered as a highly skilled and accomplished practitioner whose teaching inspired many as well as being a close confidant and working colleague of John Ashurst. Together they established the English Heritage Building Conservation Masterclasses which featured the 'ruinettes' – full-scale replicas of ancient monuments with built in faults for students to repair, which Colin designed and constructed, initially at the Fort Brockurst Training Centre and later at West Dean College.  He also made major contributions to the lime revival and many research projects for English Heritage/Historic England.
Colin learned his trade in Portland in the days when only the best qualified. He moved to York to work on the County's castles, abbeys and churches for the DAMHB (forerunner to English Heritage) resulted in John Ashurst persuading him to join his national team in London in 1985. They worked together closely until John's passing in 2008, training at home and abroad. Colin did much to placate and instil confidence in specifiers and their clients during the early days of the 'lime revival' when failures led to many complaints to the 'national body' who championed its re-use.
Colin retired from English Heritage in 1997 but continued to work on research projects and training with his former colleagues, where his skills and experience proved to be invaluable. He cared passionately about ancient monuments and how they were maintained and presented, designing a range of tools and mobile mortar mill to improve the quality of masonry repair.
His calm approach and wit made him an excellent teacher and perhaps his greatest legacy was giving people the confidence to use traditional materials and techniques effectively. He leaves a wife, Val and two sons.
A longer obituary is available on Stone Specialist's website.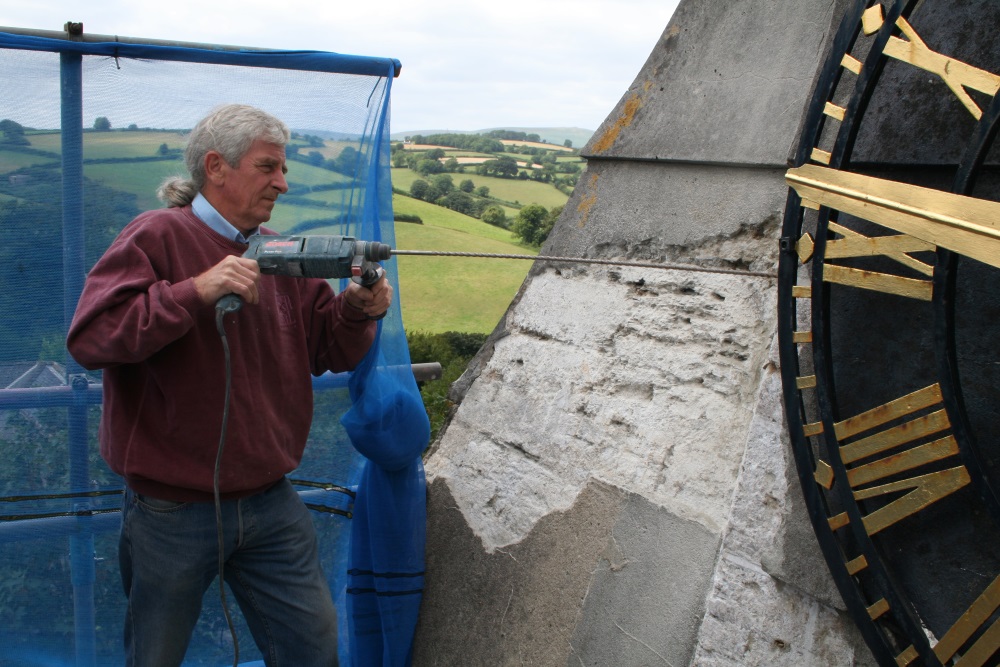 Sign up for our email newsletter