Regional working party at Feltwell, Norfolk
An ancient churchyard wall in Feltwell, near Thetford, Norfolk will be rescued from collapse by the local community and master craftspeople on Sunday 8 – Tuesday 10 September.
Over 30 volunteers will repair the flint boundary wall of St Nicholas' church, Feltwell and learn traditional skills, including the use of lime mortars and flint knapping.
The SPAB (Society for the Protection of Ancient Buildings) holds working parties to rescue historic buildings in need, and to teach practical craft skills. Traditional building craft skills like flint knapping are in danger of disappearing, and through events and educational work the SPAB aims to share its knowledge and nurture the craftspeople we need to care for our old buildings. The working party will be followed by a practical SPAB workshop led by flint expert John Lord.
The event is part of 'Feltwell's Faith in Flint' project that has recently been awarded a grant from the National Lottery Heritage Fund.
Resident and Parish Council member Sue Garland says: "This project will celebrate and support traditional skills such as flint knapping and the use of lime mortar, through the urgently-needed repair of our listed churchyard wall. Happily, it will involve the local community including, young people, and supported by volunteers and specialists from the SPAB. We are blown away by the level of support offered to us and feel it is a reflection of how people feel about maintaining ancient buildings in order to pass them on to future generations."
Read more about the working party. The workshop is now fully booked but you can join the waiting list. 
Notes to editors
The Society for the Protection of Ancient Buildings (SPAB) is Britain's oldest conservation body. Founded by William Morris in 1877 to care for the UK's architectural heritage, today its remit is to advise, educate and campaign for old buildings. SPAB working parties offer volunteers a unique learning experience and involve local communities with a historic building's future.
St Nicholas, Feltwell is an ancient church on the edge of the Fens. Built of a mixture of flint, stone, brick and Carrstone, the church's chancel was demolished in 1862 and its round tower collapsed in 1898. The building now in the care of the Churches Conservation Trust and Feltwell Historical and Archaeological Society.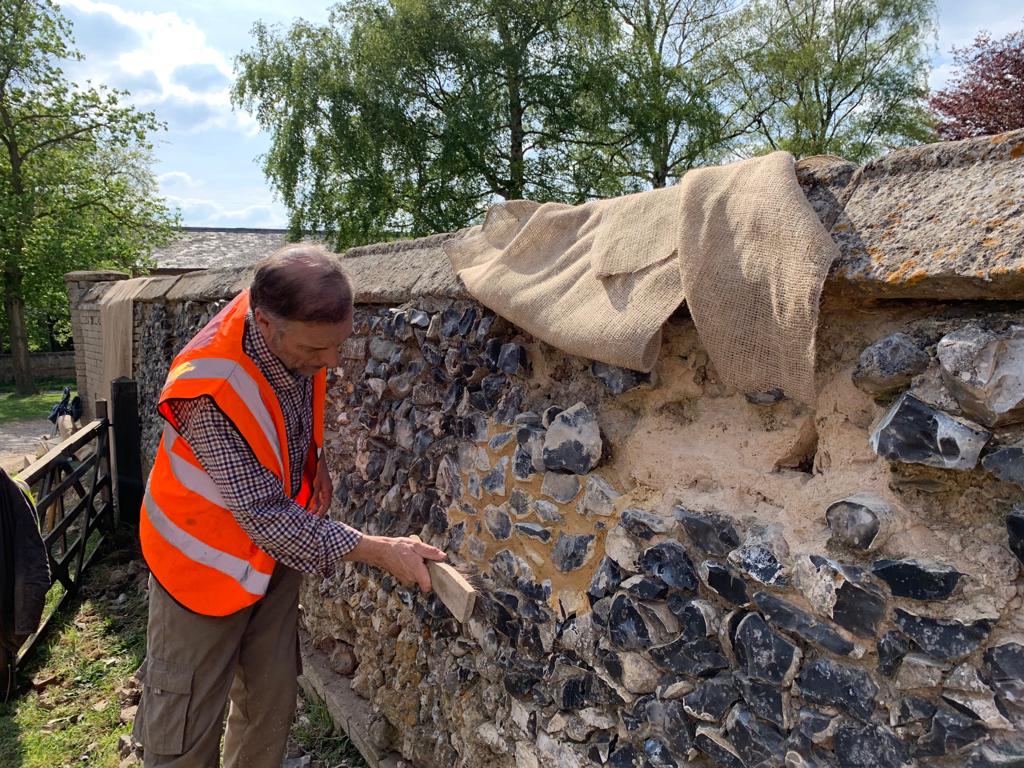 Sign up for our email newsletter