Postcards from home: Walthamstow, London
We share some of our local heritage during lockdown. Our education and training manager, Maggie Goodall, writes from North East London.
Say the name Walthamstow and it immediately conjures up a variety of associations, though which of them springs most easily to mind rather depends on who you're talking to.  As SPAB members will probably know, in leafier times this corner of north east London bordering Epping Forest was the childhood haunt of our founder, William Morris. Today the High Street hosts a street market that's reputedly the longest in Europe.  The postcode gave local lads East17 the name for their 1990s boy band, and in the 1960s Walthamstow College of Art produced a string of famous alumni including film maker Ken Russell, designer Sally Tuffin and punk/new wave musicians Ian Drury and Vivian Shanshall.
Industrialist John Kemp Starley, inventor of the modern chain-driven bicycle, was born on Church Hill in 1854. Hard on the heels of the Wright Brothers, Alliott Vernon Row - founder of the Avro aviation company - built the first UK-made aeroplane under the railway arches here in 1909. And the country's first car powered by an internal combustion engine was built in 1892 by Frederick Bremer in a workshop behind his family's house in Connaught Road.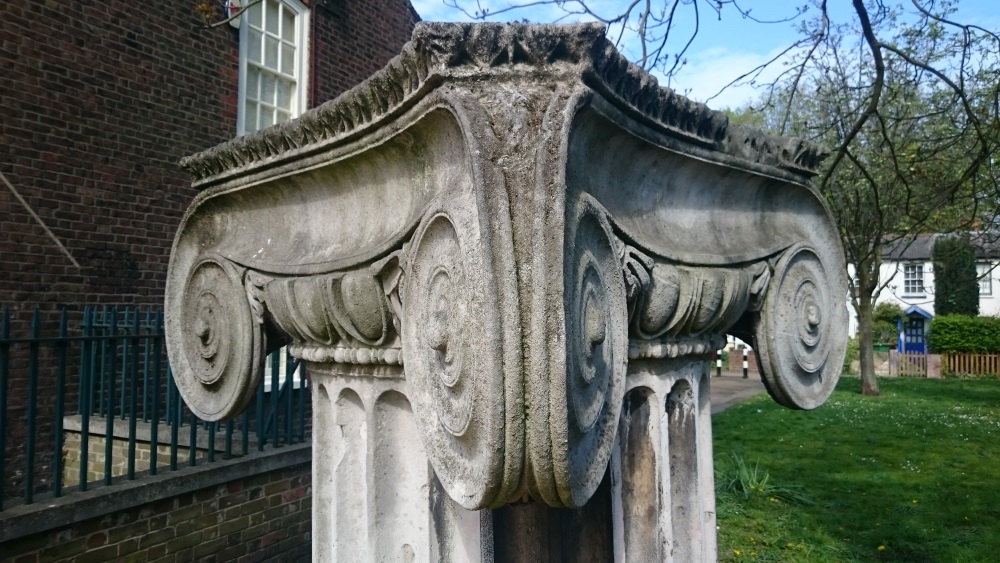 Bremer's car is now at Vestry House Museum, which is also home to one of the Borough's more enigmatic architectural curiosities.  Parked on the pavement outside is a large slice of fluted stone column crowned with an ionic capital.  This incongruous street ornament is a surviving fragment of the General Post Office, a vast Greek Revival style building in St Martin le Grand, designed by Sir Robert Smirke in 1829.  Local stonemason Frank Mortimer bought the capital when the building was demolished in 1912 and presented it to the Council. It stood in Lloyd Park before moving in 1954 to its current location, where it's been flummoxing visitors ever since. Does anyone know if there are other remnants of the GPO lurking in London streets or shrubberies?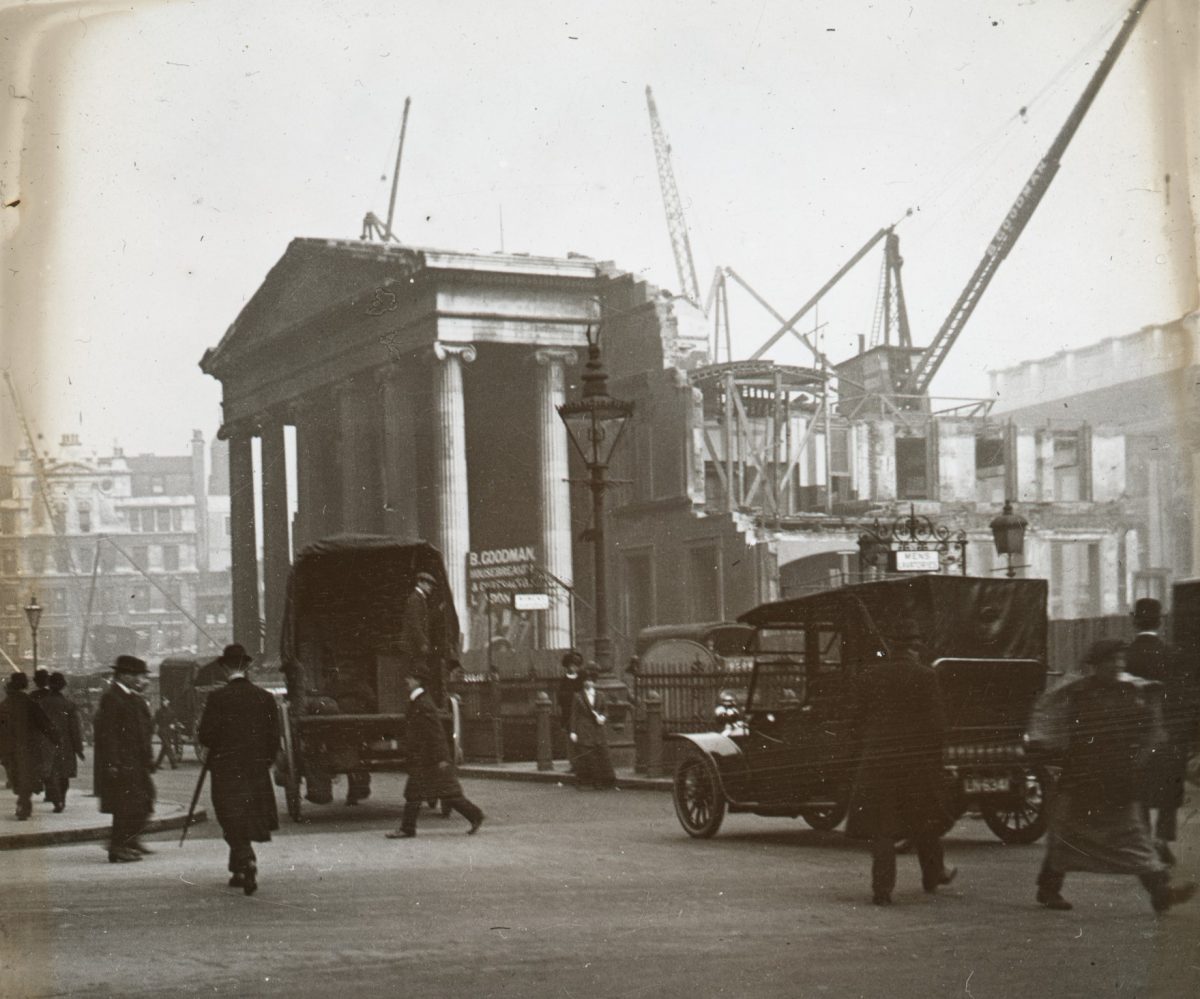 Walthamstow greyhound racing stadium closed in 2008 but its Art Déco frontage survives, the neon sign still beaming out over the North Circular; and after years at risk, a new use seems to be on the horizon for the Grade II* listed Granada Cinema on Hoe Street, a fantastical Moorish confection of 1930 by Cecil Masey and Theodore Komisarjevsky.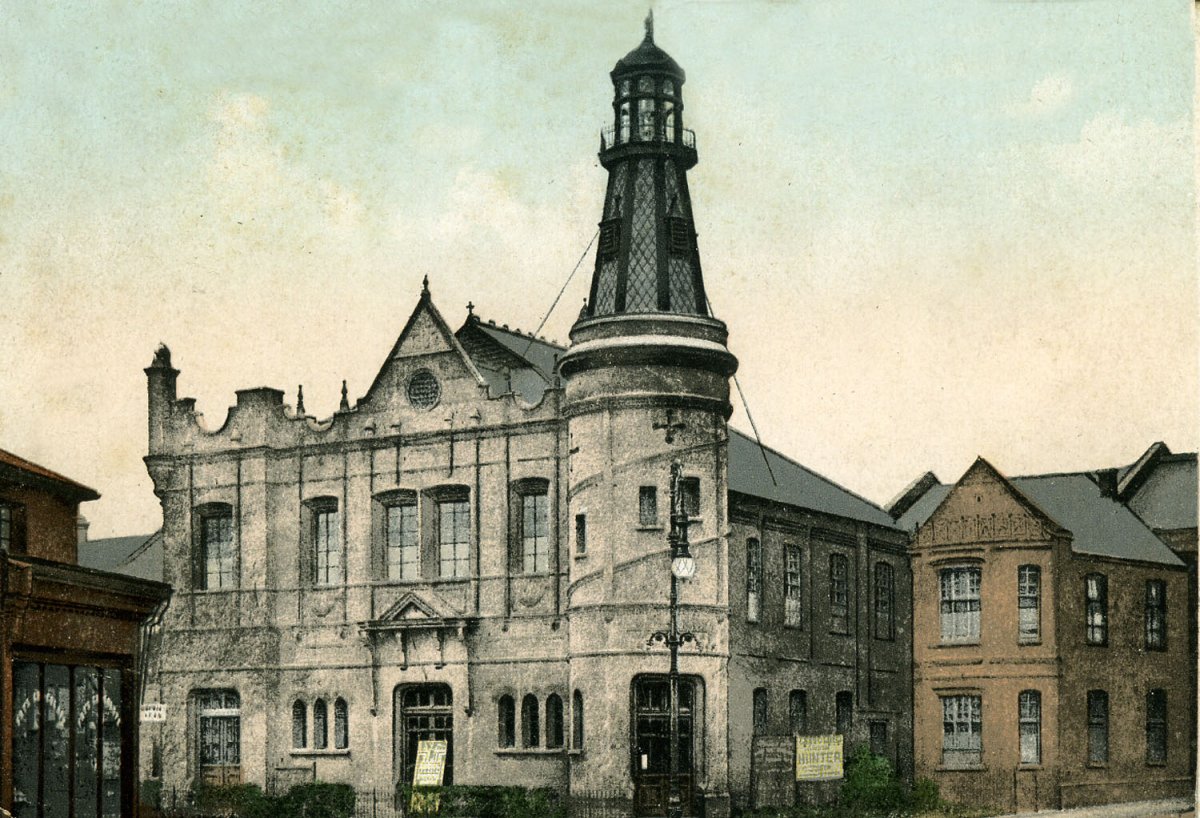 A lesser known but equally loveable landmark is the Lighthouse Methodist Church on Markhouse Road. Designed by London architect J Williams Dunford, who also worked extensively on Salvation Army citadels for 'General' William Booth, it was built in 1892/3. The Lighthouse shares the citadels' fortified appearance but is distinguished by its unusual corner turret.  Captain Daniel King of Bullard King Steamers donated the site in 1889 and paid for the building.  The lighthouse – which originally held a rotating lantern that was lit during services – recalls his seafaring connections, which were also celebrated in a contemporary song: "Captain King was a sailor, kind and religious was he, so he built a lighthouse for God, thirty miles from the sea".  It's sometimes claimed as London's only lighthouse although it's not – there's a 'real' one (now decommissioned) dating from the 1860s on Trinity Buoy Wharf at Bow Creek, and another curious turret on the corner of Gray's Inn Road opposite Kings Cross Station.  That was restored in 2016 but its origins are obscure – it seems to date from c1875 and was possibly built to advertise Netten's Oyster Bar.  Are there any others?
We're here to help old buildings and the people who care for them. Become a member today or make a donation to support our work. You can also donate if you text 'SPAB' and the amount you'd like to give to 70085.
Photos credit: Maggie Goodall; Post Office Museum.
Sign up for our email newsletter