Postcards from home: St Martha's Hill, Surrey
We explore the local heritage of our members, staff and volunteers across the country. A church with a view is a local treasure to our Kent & Surrey regional group Chair Hazel Morris.
My home in Guildford is close to the North Downs Way which often follows the route of the ancient Pilgrims Way. A lovely walk through the Chantries wood leads me up to St Martha's Hill, with wonderful open views across the beautiful rolling hills of this part of south west Surrey.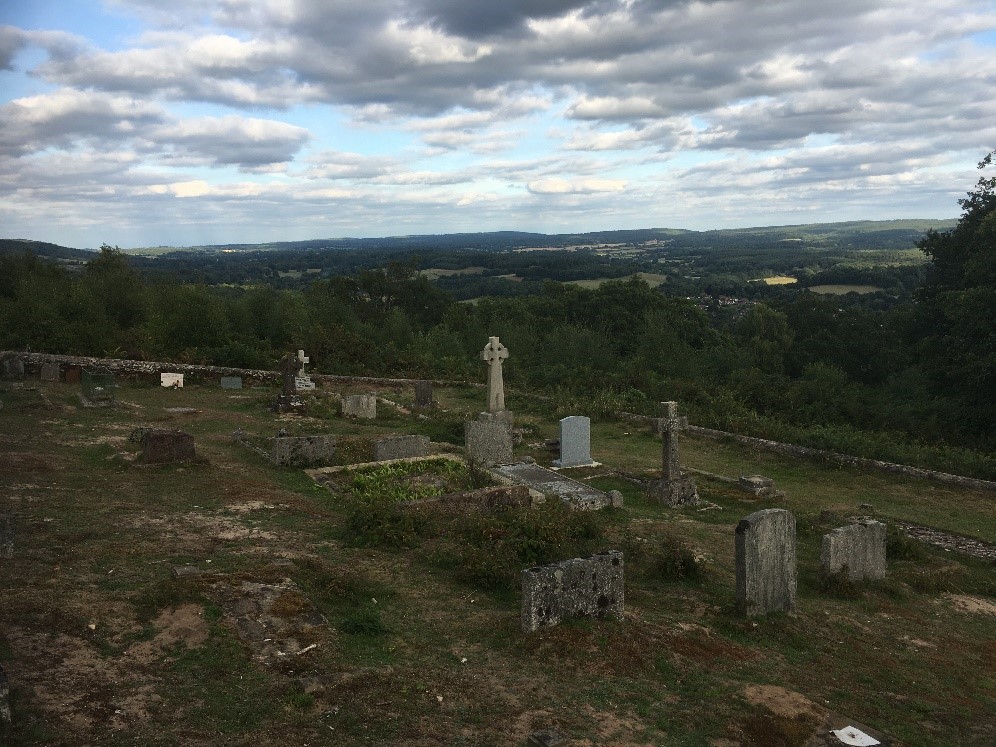 St Martha's Church sits on top of the hill and is the only church in Surrey on the Pilgrim's Way. It is thought to have been built as a beacon for pilgrims. The 12th century church was in ruins when it was rebuilt by Henry Woodyer in 1848-50. It is a tiny church in Norman style; Pevsner says it expresses "the spirit of the lonely exposed site perfectly".
The churchyard has a memorial to the locally based actor and musician, Yvonne Arnaud, after whom the theatre in Guildford is named.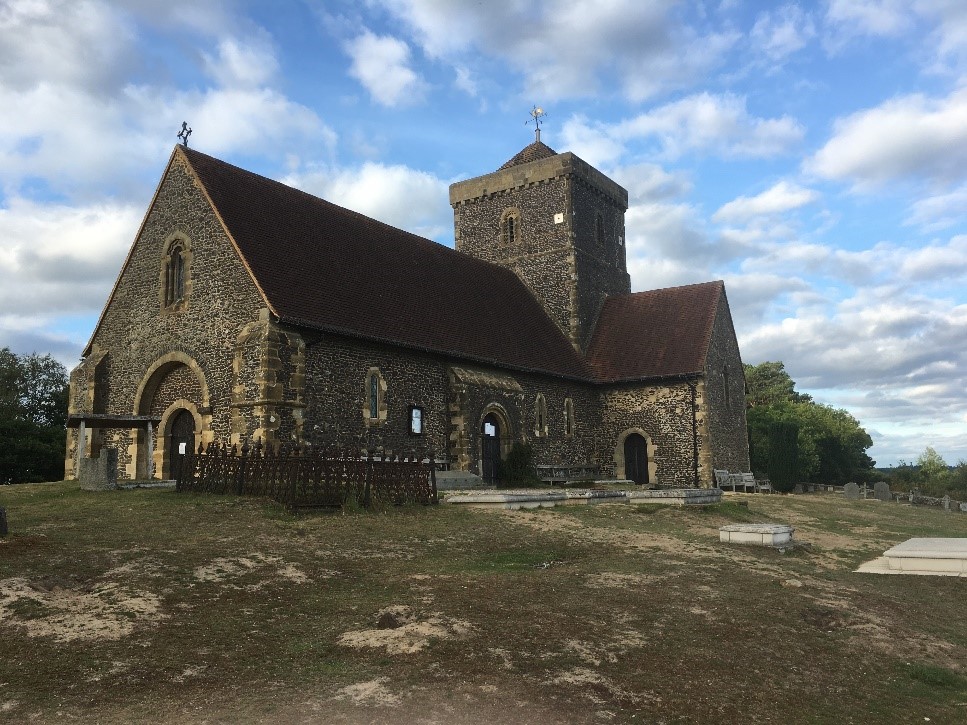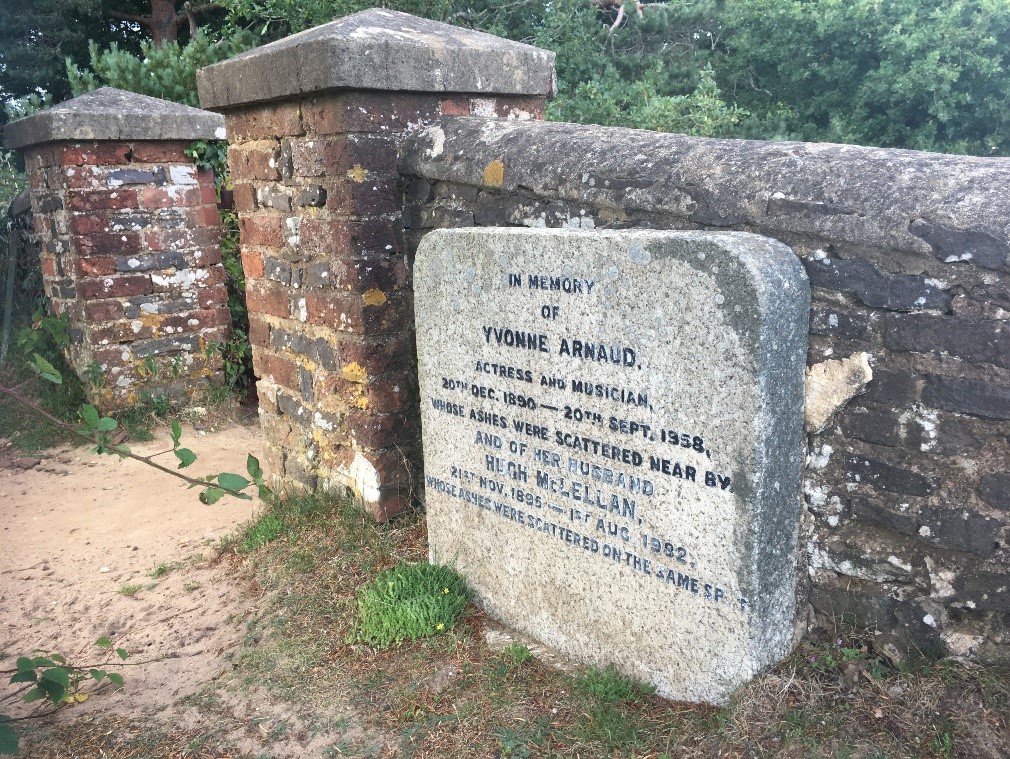 A steep path from the churchyard leads down past Chilworth Manor and is said to have been the inspiration for 'The Hill of Difficulty' in John Bunyan's The Pilgrim's Progress published in 1678. Chilworth Manor is built of the local Bargate stone and dates from the mid-17th century. It was built for the family that operated the Chilworth Gunpowder Mills.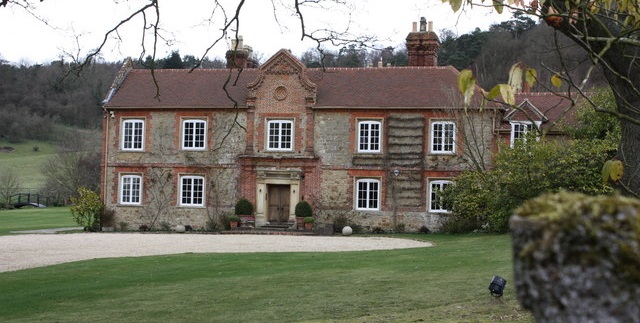 I feel lucky to live with such beauty on my doorstep.
Photo of Chilworth Manor by Chris Worsley via geograph. All other photos by Hazel Morris
Sign up for our email newsletter